Viral
London wharf exhibition reopens at Mae's Stirling Prize-nominated community centre | News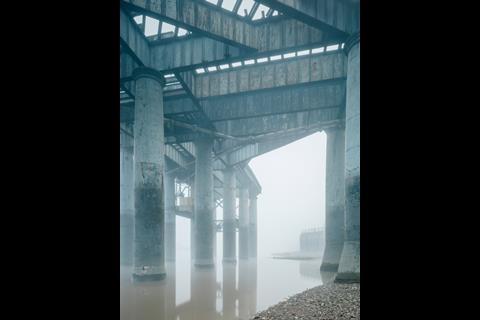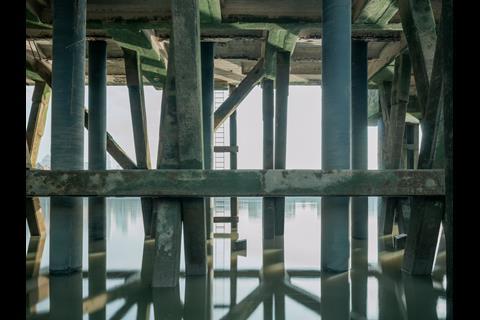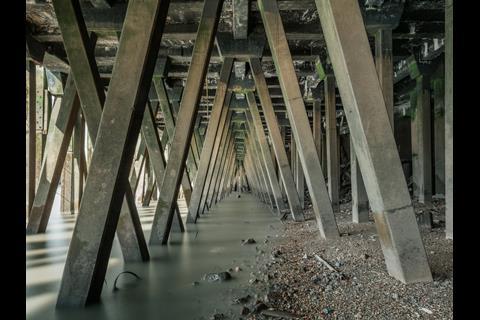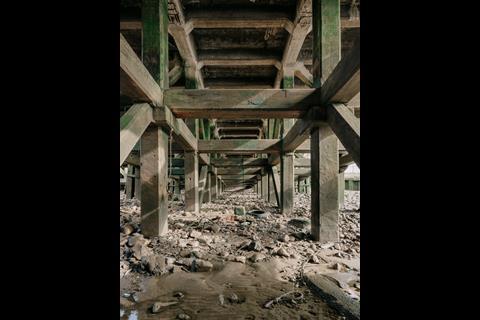 A photographic exhibition exploring the monumental structures along the Thames foreshore has reopened at Mae's Stirling Prize-nominated Sands End Arts and Community Centre in Fulham two months after its initial showing as part of the London Festival of Architecture.
Photographer James Retief's large-format prints, curated by Gareth Gardner, provide a new and disorientating perspective of London from underneath its wharves and piers. These spaces are revealed twice daily by the retreating tide.
Retief has sought to capture these "tidal rooms" from foreshore level, revealing them as powerful found spaces. While the structures were designed solely to support activities above – such as loading and unloading ships – the spaces enclosed underneath are often on a spectacular scale.
The photographs were carefully timed, with the height of the tide used compositionally, along with the rendering of water produced by a long exposure. Images were usually taken during the falling tide in early morning light.
The photographer said he was drawn to the underside of these often-overlooked structures as he felt they represented a contrast with the increasingly sterile environment across much of central London. The photographs seek to highlight the way in which the foreshore remains a largely forgotten and peripheral landscape, despite being within the heart of the city.
Retief said he hopes the images will stimulate debate about the meaning of public space in a city that he views as increasingly defined by private development and a surveillance culture. "The theatrical monumentality of these utilitarian structures provides a rich backdrop for public life," he explains. "There is the sense of an empty stage full of civic potential, with clues as to what truly public space can aspire to achieve."
Sands End Art and Community Centre was named as winner of the 2022 RIBA London Building of the Year Award and also won a RIBA National Award this year. It is currently the bookie's favourite to win this year's Stirling prize, closely followed by Panter Hudspith's Orchard Gardens housing development at Elephant Park.
Other nominees on the list are Hopkins Architects' 100 Liverpool Street; Niall McLaughlin Architects' New Library at Magdalene College, Cambridge; and Henley Halebrown's Hackney New Primary School and 333 Kingsland Road.
Related