Color Fever Lipstick Review: Red lips have the classic beauty of never going out of style! The beauty of red lipstick is that it may instantly transform our appearance from dull to fabulous! My Lady Raga Bag for January 2017 featured the Color Fever Lipstick. This is a lovely red lipstick for Indian skin tones. What's amazing about subscription boxes is that they introduce us to products we wouldn't normally see in stores.
As a result, we frequently find fantastic lipstick or mind-blowing eyeliner. So, along with a few other items, this Color Fever Lipstick and a Color Fever Lip Balm were included in the Lady Raga Bag for January 2017. The product I'll be reviewing in this post is Color Fever Lipstick. Color Fever Lipstick's gorgeous red color would suit Indian complexion tones perfectly. The lipstick has a lovely fragrance. Because of its creamy texture, the lipstick glides on the lips like butter. Only a few swipes are required to get a full-coverage look. The lipstick has a great semi-matte sheen, however, it's a tad heavy on the lips.
Before this discovery, I had never heard of Color Fever. So I did some research and learned that Color Fever has been in existence since 2006. Color Fever has become a popular brand as a result of CCPL's invention of Color Fever, a cosmetics line-oriented toward youthful and confident women. Color Fever products do not include any animal ingredients. Color Fever Lipsticks feature a patented "dual-technology" in which the lipstick acts as a natural moisturizer to obtain the ideal lips. This long-lasting product has a soft, supple sensation thanks to vitamin E and beeswax. In my review of Color Fever Lipstick, you may learn more about it.
My Thought & Experience with Color Fever Lipstick
Color Fever Lipstick's bullet is gleaming and lustrous. Because the cap closes with an audible click, there's no need to worry about the lipstick leaking out. The shade number is listed at the bottom of the bullet, but the shade name is not. It's also tough to find the color you desire because the packaging isn't color-coded. Overall, the packaging is sturdy and capable of withstanding travel. The gleaming wrapping is also a nice touch. Color Fever Lipstick is known for its long wear. It stays on my lips for seven to eight hours after I use it in the morning.
This lipstick, however, does not satisfy me because it transfers a lot. It starts to spread in the center of the lips several hours after application. Furthermore, the lipstick runs freely from the lips. Color Fever Lipstick is a gorgeous example of red lipstick, which is a classic. A product that feels buttery to the touch and glides on smoothly is used to achieve a semi-matte finish. The color and durability are excellent. On the other hand, the lipstick is thick and smudges easily. Lipsticks are an essential part of any look. A good lipstick that compliments your outfits and facial features may make a great impact.
Readers who enjoy learning about brands that aren't well-known provide me with a lot of favorable feedback. Because there are so many excellent brands out there that don't get the exposure they deserve, I've started this Budget Series. To be honest, there are a lot of lesser-known brands that can compete in terms of quality with some of the more well-known ones. I was drawn to the Color Fever Extra Smooth Just Matte Lipsticks. Today I'll give you all of my thoughts about it. Continue reading to find out what I think of the lipstick!
SPECIFICATIONS FOR THE PRODUCT
Color Fever simply matte lipstick has been meticulously developed to give the lips a matte look without drying them out. Your lips will always be supple and silky thanks to the product's dual composition. You won't have to worry about your lipstick bleeding or being too dry when wearing it all day with matt. Color Fever simple matt lip lipstick is the right choice for matt aficionados with wacky colors that add a zing factor to your luminosity.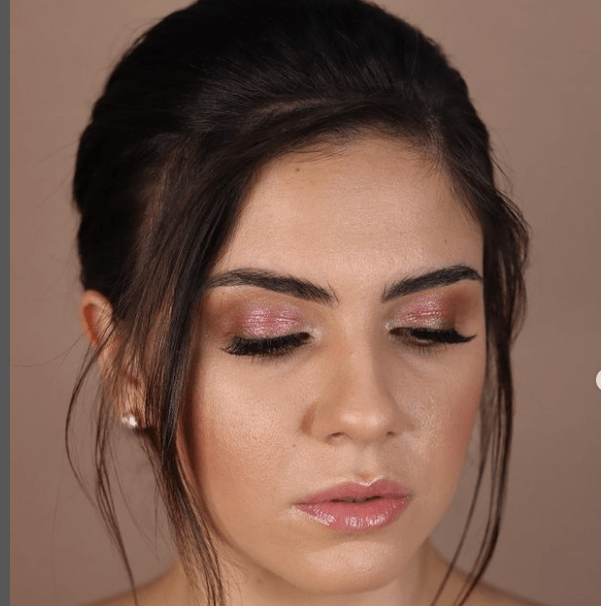 INSTRUCTIONS FOR APPLICATION:
Begin putting the balm in the center of the lips. Apply your Color Fever lip liner to both lips to get the most out of it. This improves the appearance and definition of the lips. Color Fever with Extra Smoothness An example of an impulse purchase is the purchase of Just Matte Lipstick. I didn't give this book much thought before I got my hands on it. Before putting it in my cart, I didn't give it another thought. I had low expectations for the brand as well. Those three colors, though, caught my eye. As a result, the adage "Don't judge a book by its cover" came true.
PACKAGING:
This lipstick's body is a classy silver color with a strong structure and a glittering finish. The cap closes firmly with a pleasing click. It's small and light, making it perfect for travel. Even better, the box is small and compact, allowing it to be kept in almost any place. The packaging is identical to the Lakmé Enrich Matte Lipsticks, however, it feels more robust and less cheap and brittle. These lipsticks are bright and bold, and they would suit every skin tone. Bubblegum is a vibrant color that stands out. Rust Red, on the other hand, is more subdued, whilst Burgundy is a bold and elegant tone. The lipstick glides on smoothly. It doesn't hurt your lips in the slightest.
The coloration is excellent. With just two swipes, you can obtain a totally opaque and flawless finish. If you want a creamy matte finish for everyday wear, this is an excellent choice. The lipstick has a creamy, silky consistency. Because the pigmentation may be built up to your chosen degree, you won't have to worry about an uneven finish. This long-wearing lipstick is designed to make your lips look even and tasty. The perfume is pleasant and cosmetic-like, but it is almost insignificant and disappears rapidly. However, it may be too much for sensitive nostrils.
RESULTS:
The colors Indian Red, Brick Red, and Fuschia are all bold and brilliant. It doesn't fade in a haphazard manner or fade soon. Thanks to this cream, my lips look and feel amazing.
SUSTAINABILITY OF MANAGEMENT RESOURCES:
The lipstick lasts for two to three hours on average. After it's gone, you won't have any splotches or blemishes on your lips. It can handle light meals, but heavier ones may require touch-ups. It's suitable for a variety of cups and mugs. It does not bleed when used.
PROS:
Bright, clashing colors.
Matte finishes with some opacity.
The capacity to mix and match colors.
Vitamin E is included.
This is a long-lasting formula.
Affordable.
Carry-on-friendly.
Travel-friendly.
It's not difficult to obtain.
Tall and intimidating.
Choose from a variety of vibrant options.
The colours are vibrant.
It's easier to work with consistency.
It doesn't cause any irritation to your lips.
Color Fever Extra Smooth Just Matte Lipstick samples are included in this collection.
CONS:
Possibly visible flaws
Those with sensitive noses may be turned off by the fragrance of synthetic cosmetics.
Been's creamy matte staying power is somewhat weak.
It's simple to use on both mugs and cups.
Final thoughts:
Look no further if you're looking for a creamy matte lipstick you can wear every day without breaking the wallet. Color Fever Extra Smooth Just Matte lipsticks are designed to be used by ladies of all skin tones. The velvety smoothness of the lipstick allows it to glide on effortlessly without straining or emphasising tiny creases.
Related