Viral
Forget the Ninjettes, These Superheroes Also Became Instant Ninjas
In the latest Drawing Crazy Patterns, where we spotlight five recurring themes in comics, we examine times that superheroes have become experts at martial arts within a single issue.
Happy Fred Van Lente Day, people! In honor of his current series, Ninjettes, Fred suggested as a topic for this feature the idea of how superheroes sometimes seem to become ninjas out of nowhere. You know, after a page or two, suddenly they know martial arts. Here are five examples of that sort of thing.
WONDER WOMAN BECAME A MARTIAL ARTS EXPERT IN TWO PAGES
In the late 1960s, DC was trying to modernize its comics to better compete with its upstart rival, Marvel Comics. So Mike Sekowsky was given control of Wonder Woman and allowed to dratically revamp the series. In his first issue (with Denny O'Neil co-writing the book), Wonder Woman gives up her powers as the Amazons leave this plane of existence. Steve Trevor is then killed off (Sekowsky explained simply, "Steve Trevor was dull and boring and I didn't like him much so I disposed of him."), and Diana wants to avenge him, but without her powers, how does she do that? She luckily met a guy named I Ching, and he taught her martial arts…
A page later, she was now an expert in martial arts!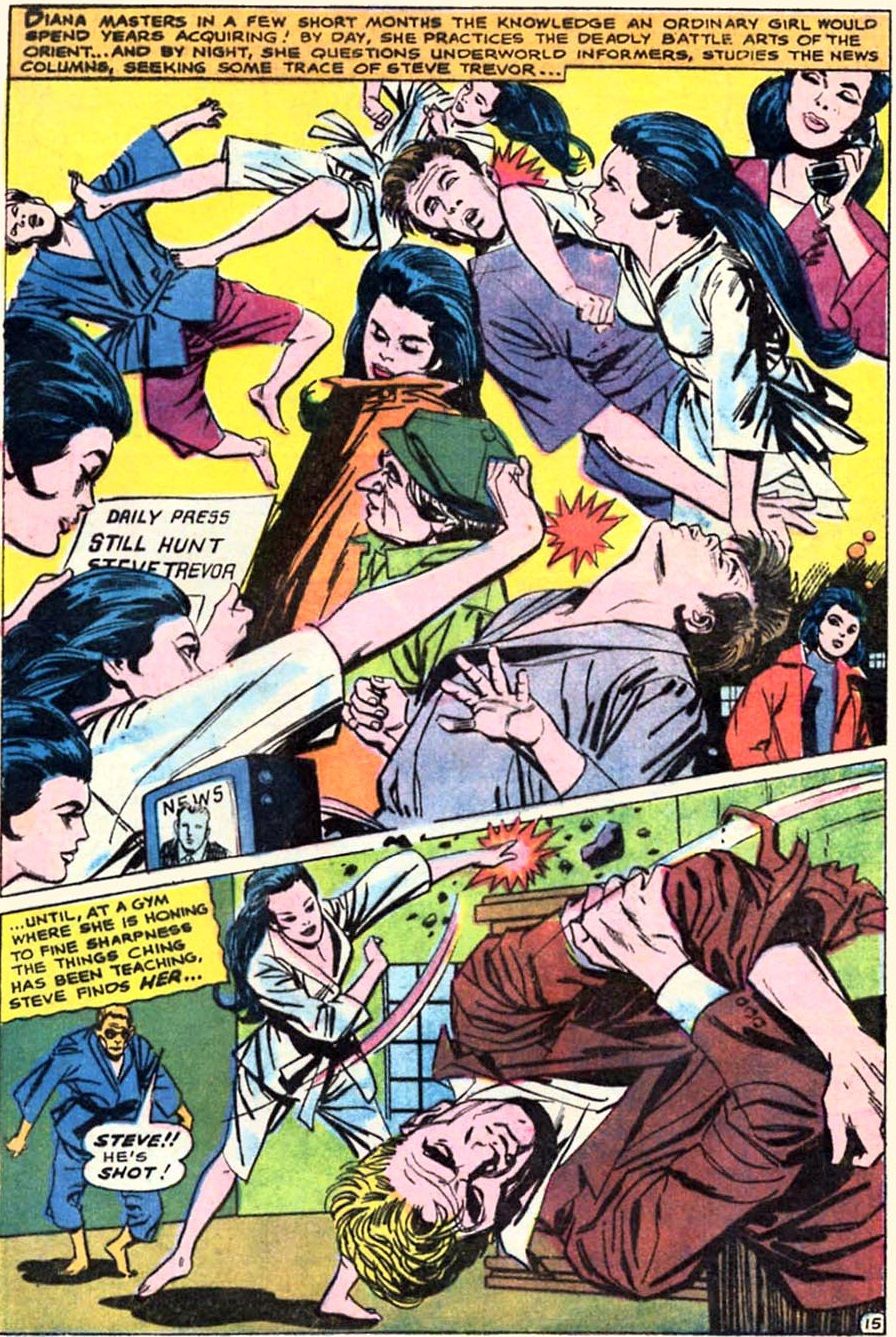 Wonder Woman continued in this vein for a few years until her previous writer, Robert Kanigher returned, had I Ching killed off, and had Wonder Woman lose her memory from this time period (and the Amazons give her her powers back). I assume she probably technically still has the skills, though.
RELATED: Five Times Marvel Icon Roy Thomas Guest-Starred in a Marvel Comic Book
KITTY PRYDE HAD NINJA SKILLS DROPPED INTO HER BRAIN
Kitty Pryde was introduced into the pages of X-Men by John Byrne and Chris Claremont as a sort of point of view character. A typical teenager that could be our guide to this crazy world of mutants. However, she was then a computer genius, so she was already not really all THAT typical, and then, in the miniseries, Kitty Pryde and Wolverine, by Claremont and Al Milgrom, things changed again.
In Kitty Pryde and Wolverine #2, Kitty Pryde is captured by Wolverine's ancient enemy, Ogun…
He then proceeds to break down her mind…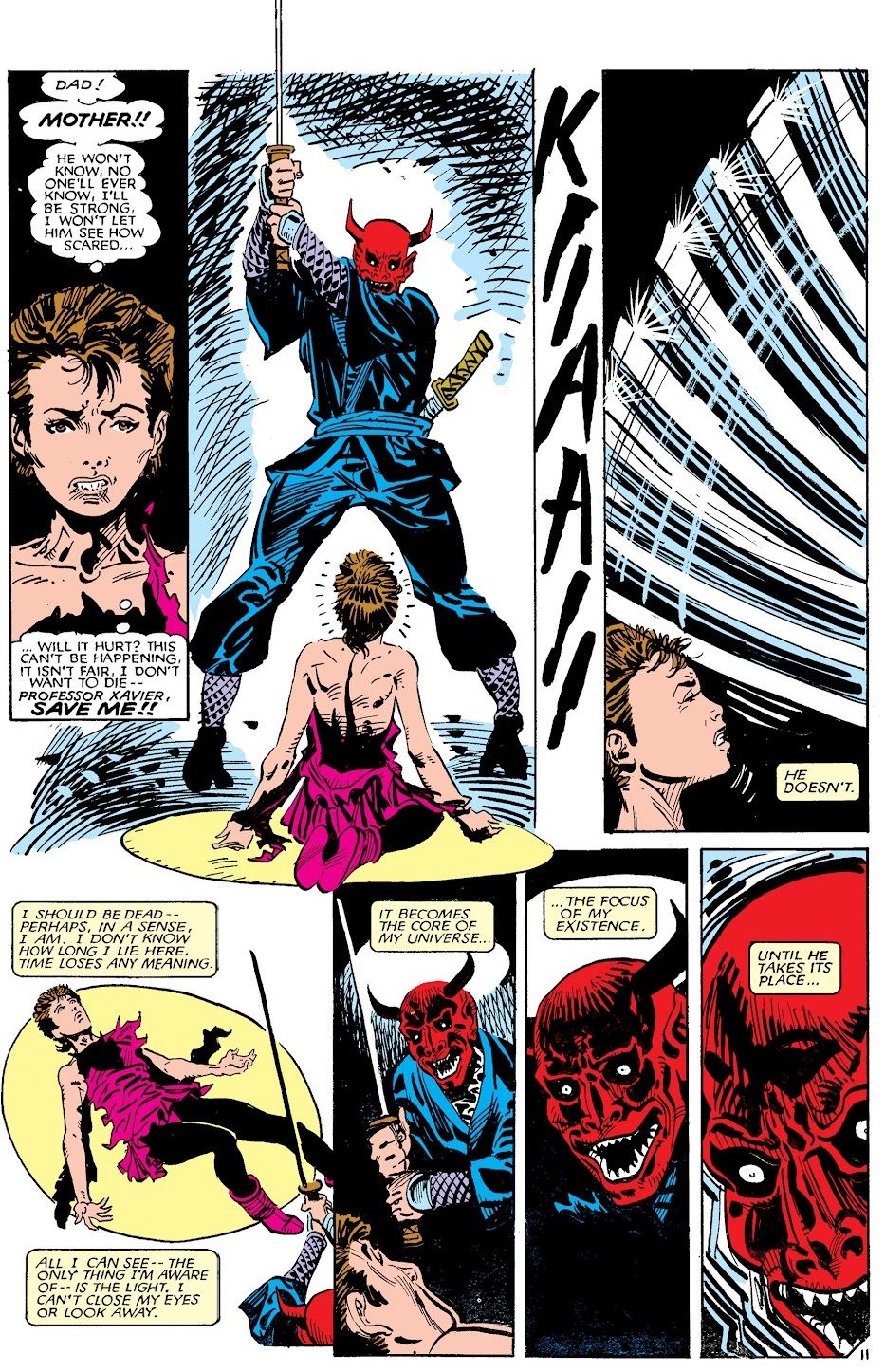 And in the process, he then builds her up as sort of the vessel for her ninja skills, and by the end of the process, Kitty Pryde is now a ninja master…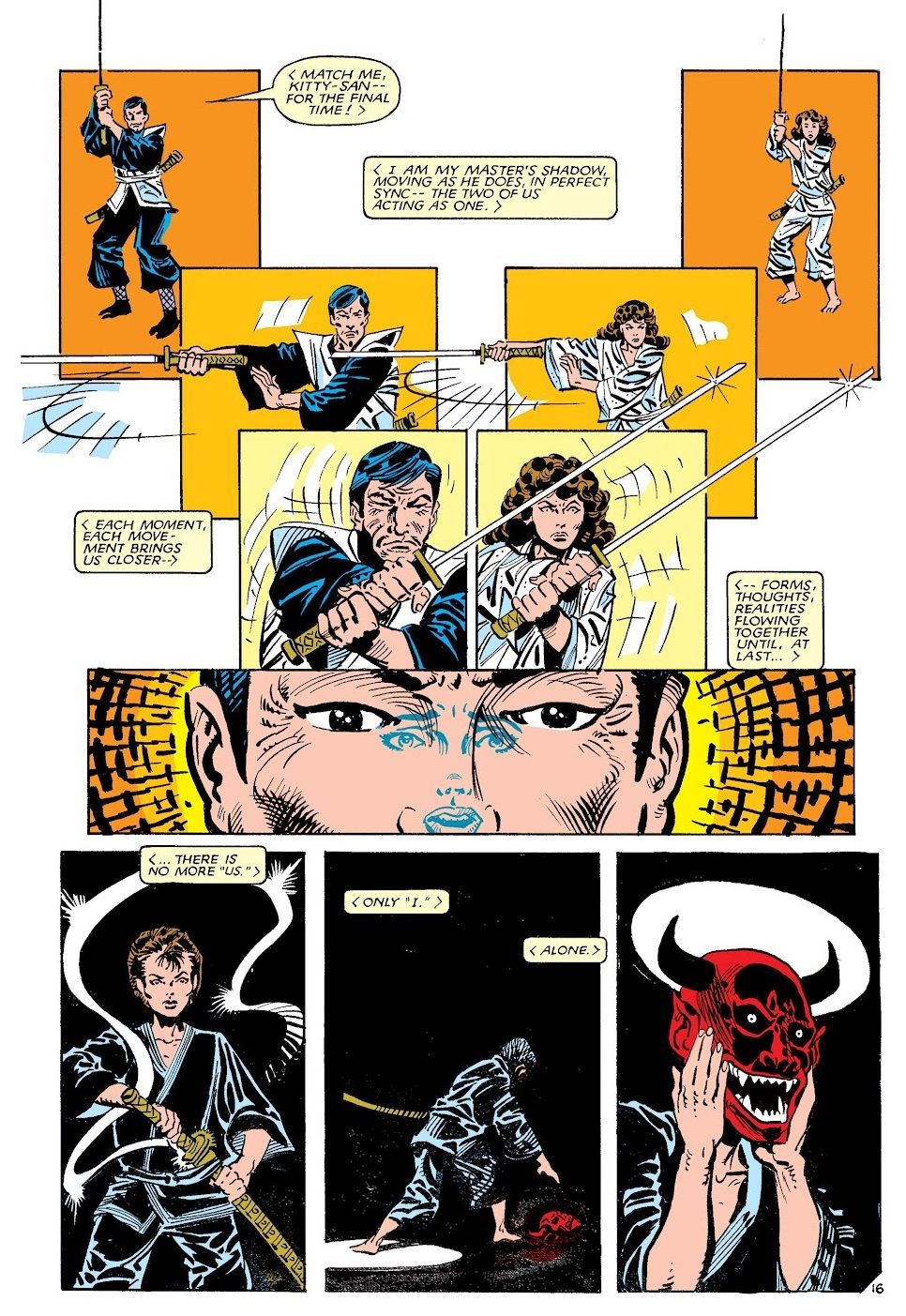 And, of course, also evil. However, Wolverine helps her break out of the brainwashing. She takes on the new codename of Shadowcat, while maintaining the ninja skills now.
PSYLOCKE CHANGED BODIES AND BECAME A NINJA
Chris Claremont later used a somewhat similar concept that he used with Kitty Pryde with Betsy Braddock, the telepathic mutant known as Psylocke. She has her body switched from her original body into a new Asian body that was a trained ninja. Betsy was then tormented mentally throughout Uncanny X-Men #256 (by Claremont, Jim lee and Scott Williams)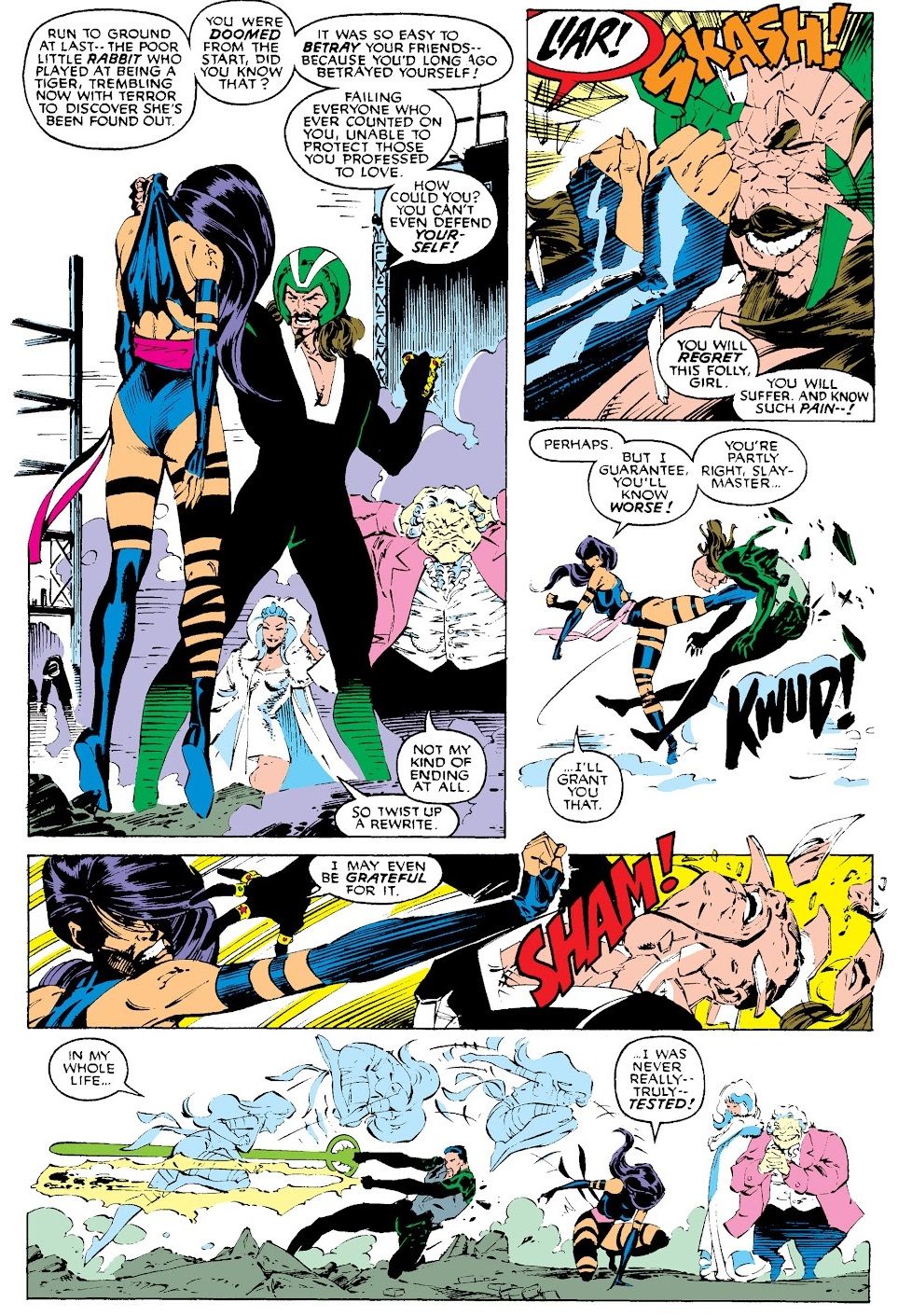 and as you can see, she was now responding with her ninja body in the fight…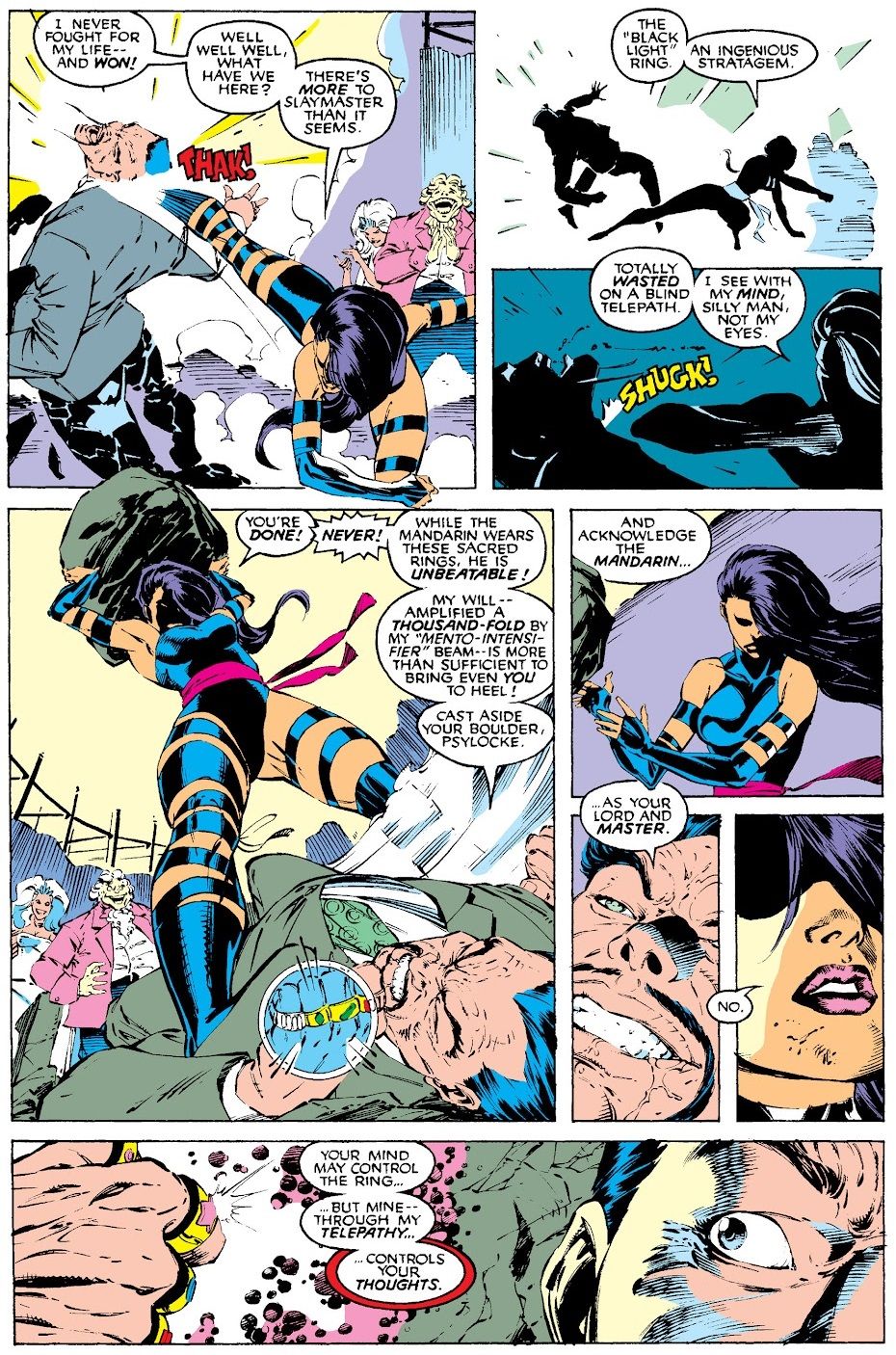 At the end of the issue, Psylocke was now fully in the command of the Mandarin as his Lady Mandarin…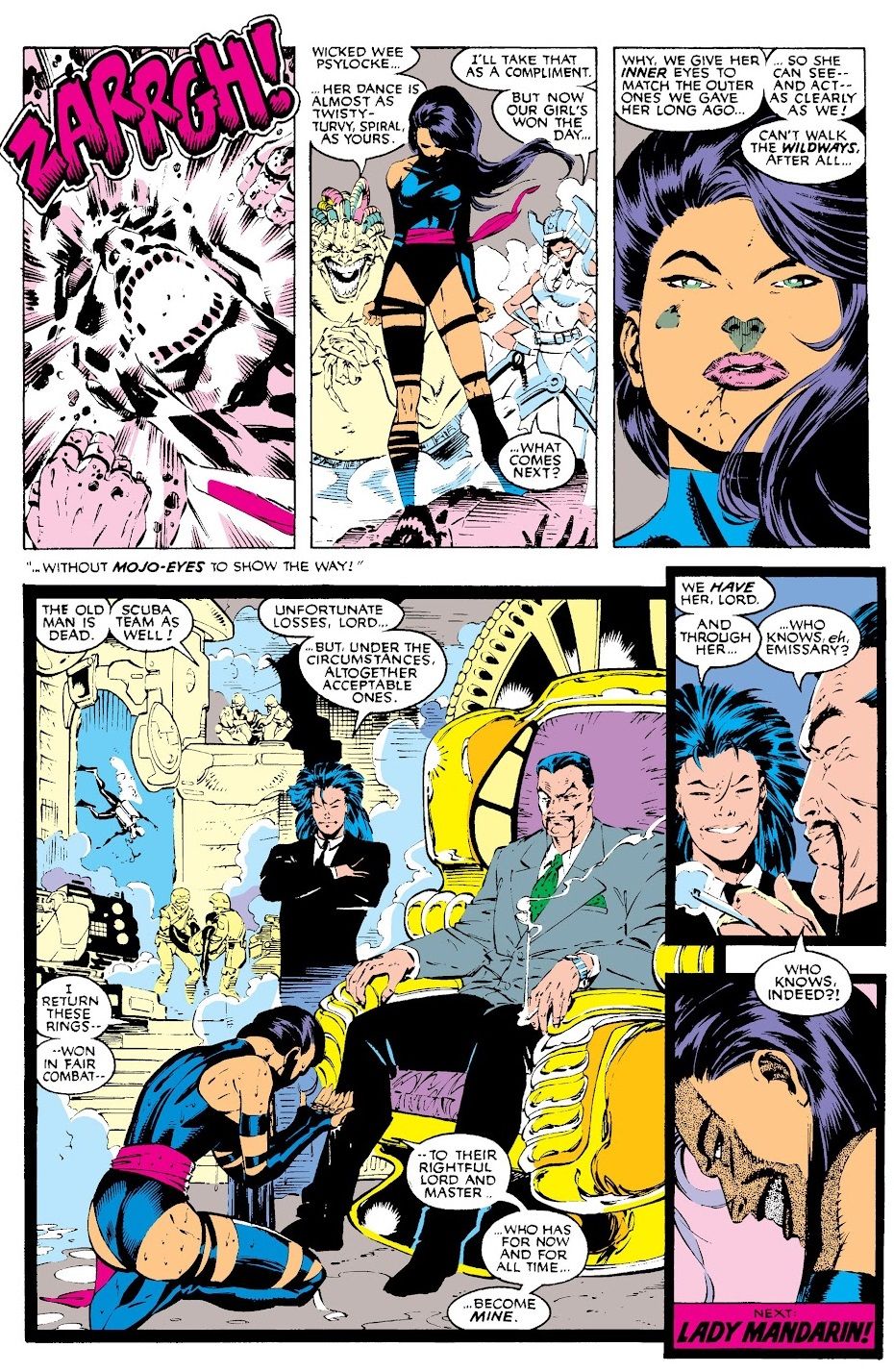 Of course, Wolverine broke the brainwashing just like he did with Kitty Pryde, and Psylocke was back to being a superhero, only she now maintained the ninja abilities long term.
RELATED: How the 1990s in Comics Became a Time of 'Insta-Mullets'
SHANG-CHI TRAINED SPIDER-MAN INTO LEARNING "SPIDER-FU"
In Marvel's Spider-Man offering for Free Comic Book Day in 2011, Dan Slott, Humberto Ramos, Carlos Cuevas and Victor Olazaba had Spider-Man face off against Spider-Woman after she was brainwashed by a villain (lot of a brainwashing in this installment, huh?), and at the end of, the two heroes get past their fight and bring down the villain behind the fight. However, Shang-Chi then approaches Spider-Man and points out to him that his fighting skills are all pretty much predicated on his superpowers. However, the problem with that is what happens when you're fighting someone with the same powers as you? Spider-Man doesn't really know actual martial arts, and so Shang-Chi offers to teach it to him…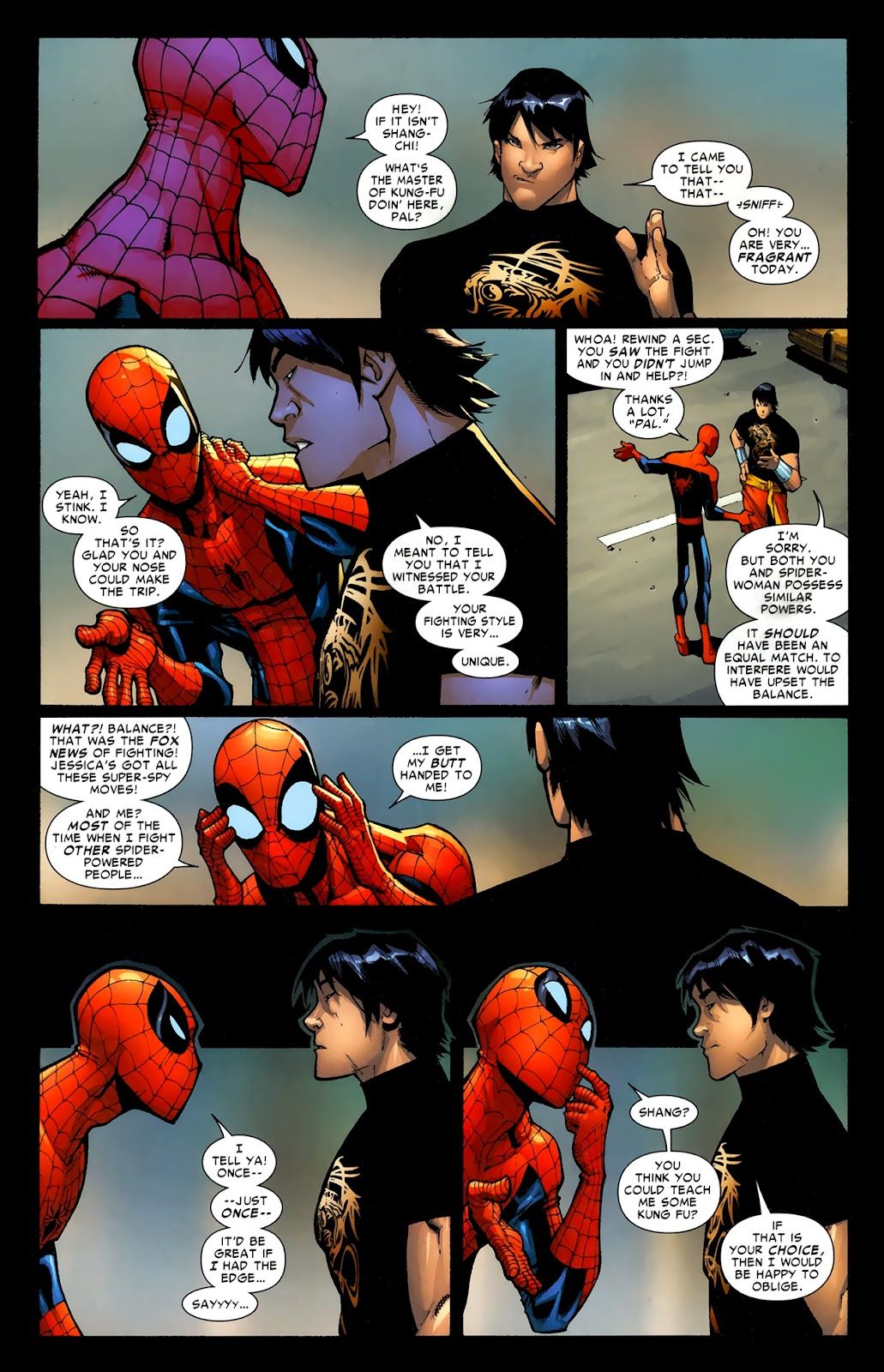 Shang-Chi uses a power inhibitor so that Spidey has to learn his skills without the power, and in a quick montage, Spider-Man went from a novice to the practicer of what you could call "Spider Fu," as it was a mixture of regular martial arts mixed with the certain things that he can only do BECAUSE he has superpowers…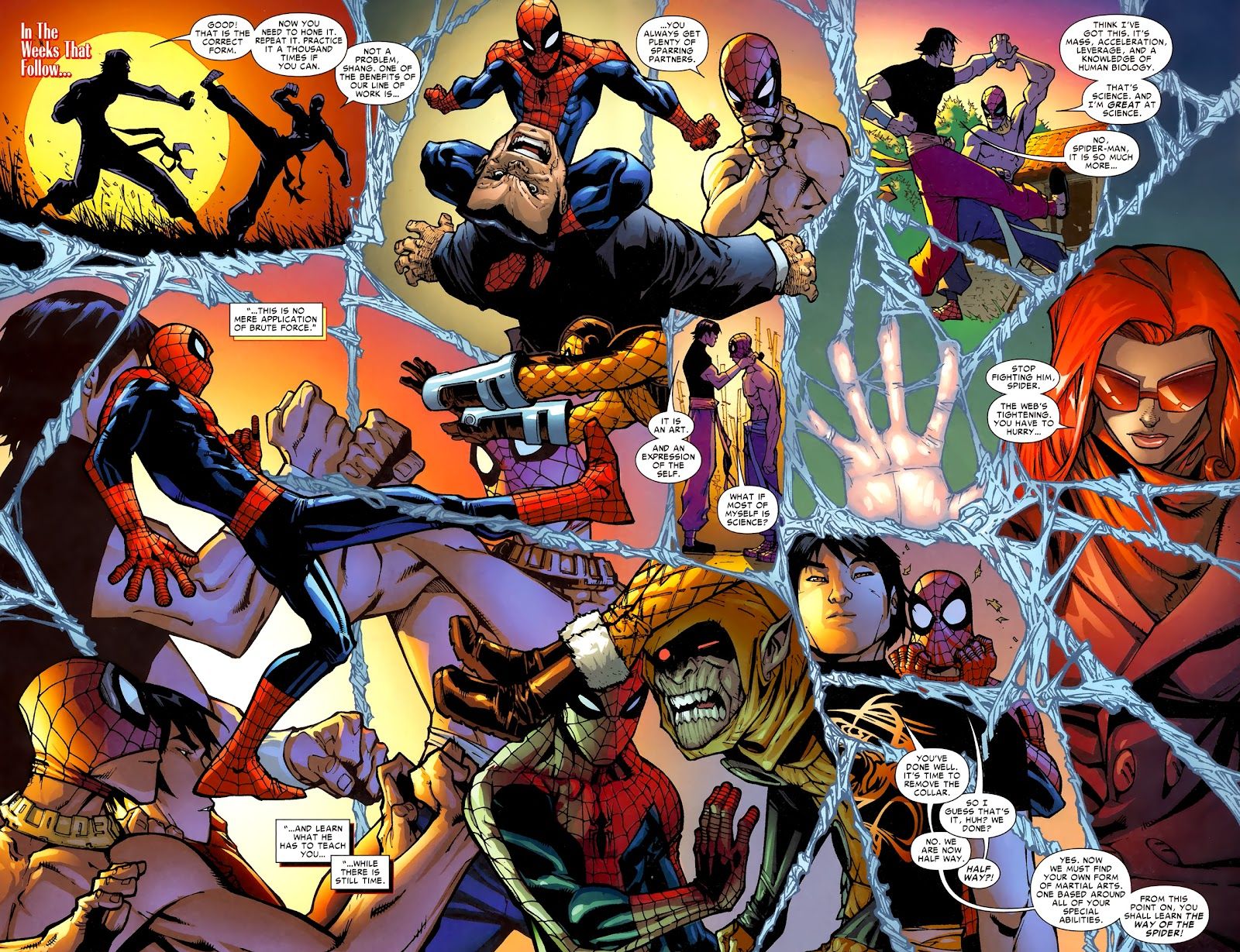 In part, that whole plot was due to Slott later introducing Spider-Island, where all of Manhattan gain the same powers as Spider-Man, so how does Spider-Man stand out from everyone in a situation like that? Well, if he has martial arts, then….
HULK INSISTED ON IRON FIST TEACHING HIM KUNG FU TO TAKE DOWN THE RED HULK
In the pages of the 2014 Hulk series, Bruce Banner had a bullet wound in his head. Tony Stark used the Extremis virus to save his life, but in the process, it unlocked certain parts of the Hulk's personality, leading to the Hulk becoming a new personality known as "Doc Banner." This version decided that he wanted to get rid of the risk of Gamma powers by curing everyone afflicted with the problem. It was basically the Hulk version of Armor Wars. In Hulk #12, Doc Banner realizes that in order to take down the Red Hulk, he'll need to learn Kung Fu from Iron Fist…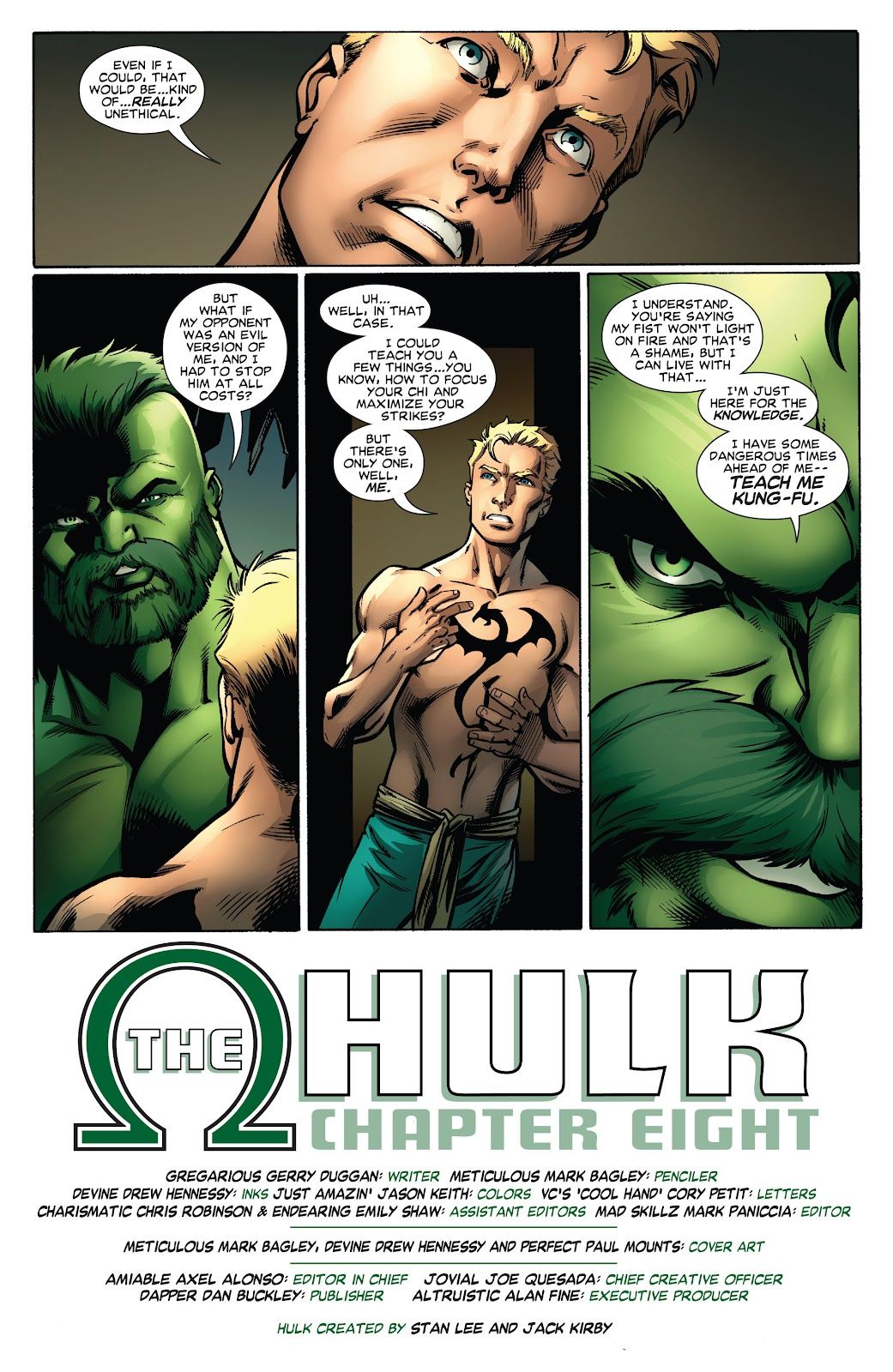 We see the off-panel training in action when the two Hulks fight in Hulk #15…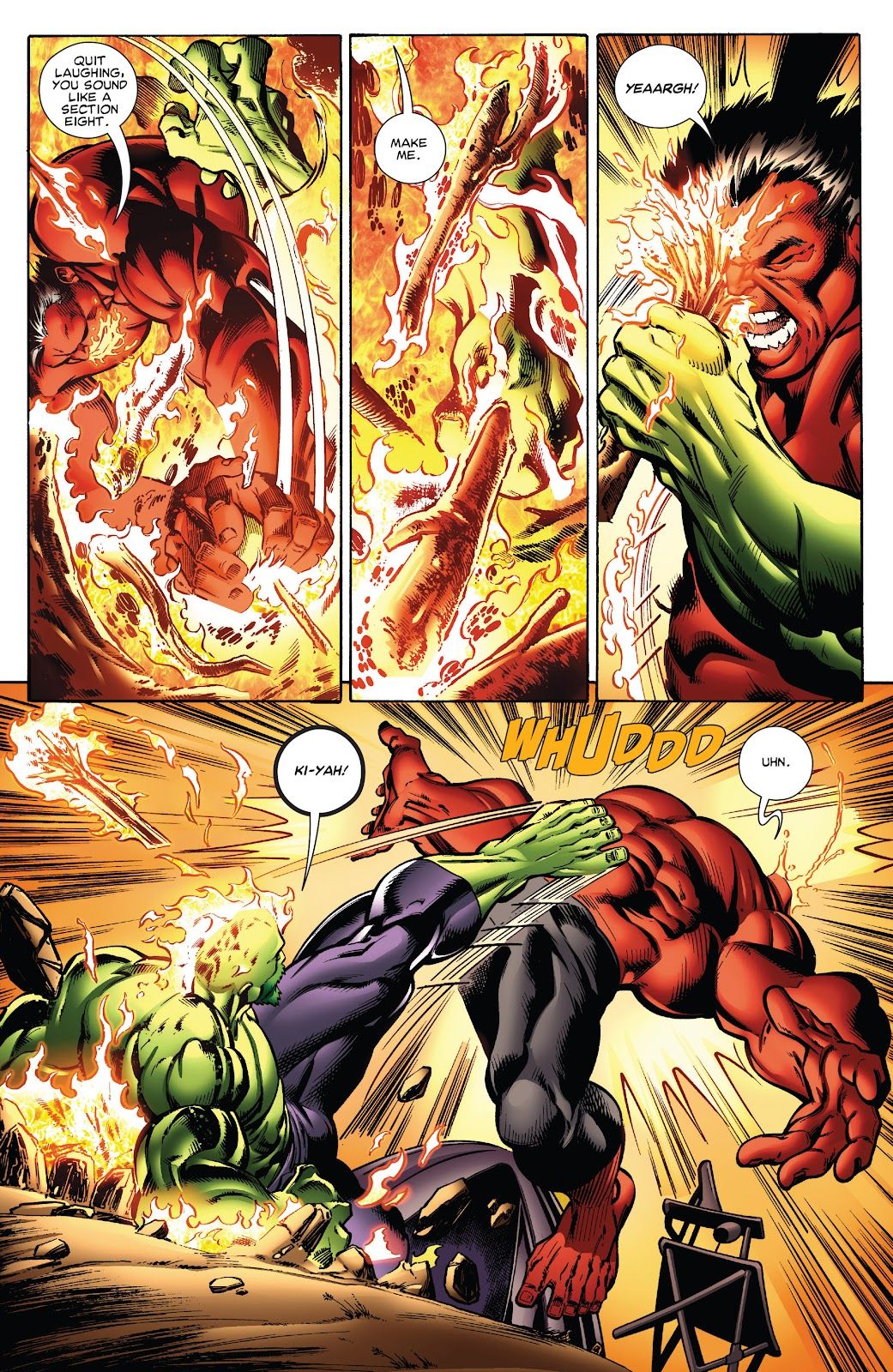 Later, Doc Banner realizes that he was destined to become the Maestro, so allows the Extremis to be removed, and he forgets everything he learned, including the kung fu skills.
Remember, everyone, that these lists are inherently not exhaustive. They are a list of five examples (occasionally I'll be nice and toss in a sixth). So no instance is "missing" if it is not listed. It's just not one of the five examples that I chose. Thanks for the suggestion, Fred! If anyone has suggestions for a future Drawing Crazy Patterns, drop me a line at brianc@cbr.com!
Happy Fred Van Lente Day, everyone! This is our annual celebration of the work of comic book writer, Fred Van Lente. This is actually our SIXTEENTH annual Fred Van Lente Day! Click here to see more FVL Day celebrations.