Happening Globally
Tasmanian man wins workers compensation after falling while walking dog on duty
A Tasmanian man who fell and broke his leg while walking his dog wins his worker's compensation claim, after a court ruled it happened during his employment as he was on duty at the time.
Key points:
Buddy Detlef Nazar was working for Hydro Tasmania when he broke his leg while walking his dog
An appeals court concluded that the injury happened during his work while he was on duty.
The compensation amount has not yet been defined.
Buddy Detlef Nazar was working as a replacement for Hydro Tasmania in the remote town of Tullah in 2018.
While on call for work, he was walking with his partner and dog when he slipped on a log and broke his thigh bone.
Mr. Nazar won his case in the Workers' Compensation and Rehabilitation Court, but Hydro won on appeal in the Supreme Court.
Mr. Nazar then appealed to the Full Court of the Supreme Court and was successful in a judgment handed down earlier this week.
The amount of damages to be awarded is still to be determined in the worker's compensation court, and Hydro has the option of appealing to the High Court, with the case citing several rulings on "interval" injuries.
Nazar said the decision was a huge relief as he continues to struggle with significant physical and psychological damage.
"After the first Supreme Court decision where the worker's compensation court decision was overturned, I lost a lot of hope," he said.
"Yesterday's ruling just reaffirmed that you can have setbacks, but giving up will get you nowhere.
"I might not be able to physically do what I used to do, so I want Hydro to retrain me in engineering.
"That's a long shot, but at least with worker's compensation on my side now, they can support me in my future endeavors in this field."
Nazar worked at a Hydro residence in Tullah – about 90 minutes from his home in Ulverstone – working as a disaster area coordinator.
He was required to respond to calls within 15 minutes and remain within phone reception range.
The court heard that Mr. Nazar was walking with his partner and dog, and intended to show his partner an inn in the remote town.
However, he realized that he had lost phone coverage, so they turned and walked in the opposite direction.
They were back in range when he slipped on the log.
These cases are 'never easy'
The general principle of "course of employment" has been established in Australia, but its application is much more difficult.
Tasmanian Chief Justice Alan Blow described these cases as "never easy".
Australian courts have struggled with the concept for nearly a century.
In 1937, a Western Australian Railway ganger was killed by a train while crossing a line on his lunch break. As they lived in a camp close to the station, the court considered that it was during working hours.
More recently, there was the 2013 case of a Commonwealth government employee who was on a work trip to an inner city when a light fixture fell on her while she was having sex in a motel room. The Supreme Court ultimately rejected his claim that this occurred during her employment.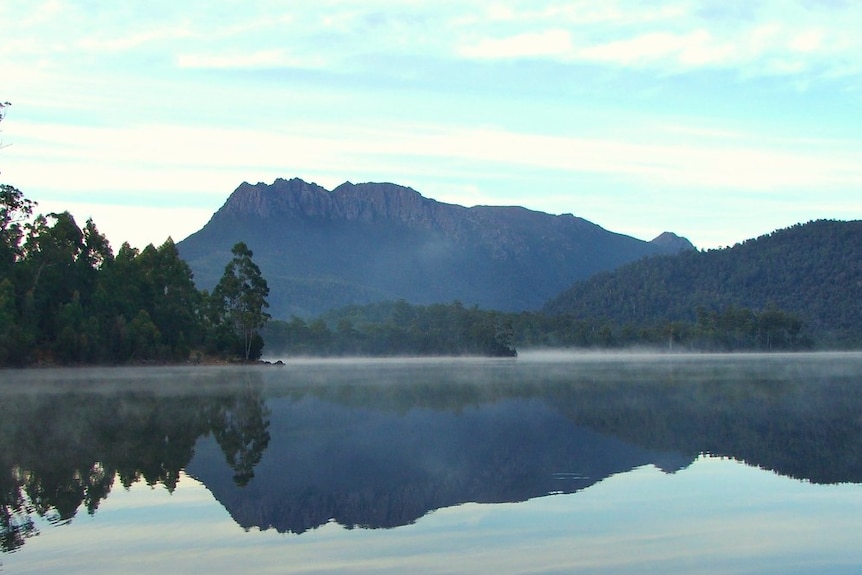 Chief Justice Blow evaluated a number of cases and determined that the "course of employment" boiled down to any one of four factors.
They are: if the worker was carrying out his duties; whether they were doing anything reasonably necessary in the performance of those duties; if they were induced to do something by the employer during the break between periods of work; and if they were somewhere to work and were injured doing something induced by their employer.
Hydro Tasmania argued that Mr. Nazar walking his dog was not part of his job.
Nazar's lawyer argued that he was injured while waiting to work within Tullah's mobile phone coverage – something required by his employer.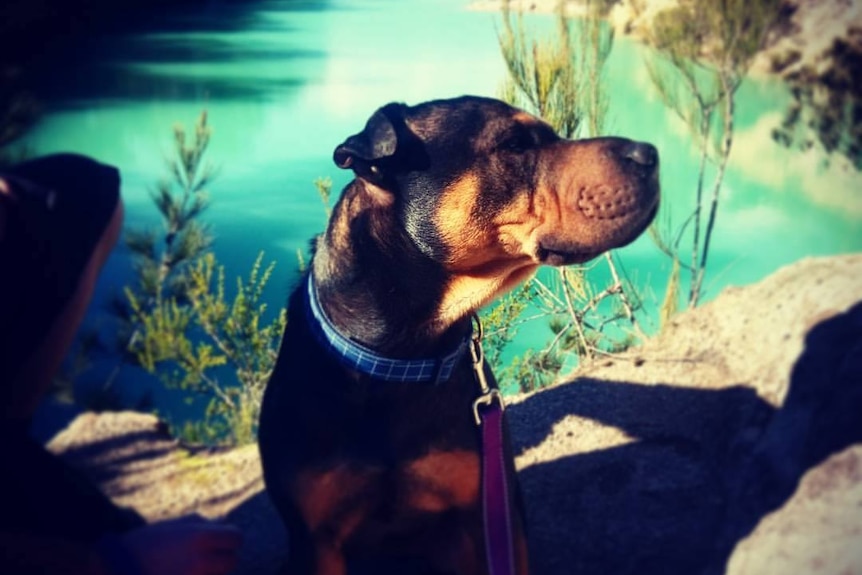 Chief Justice Blow said the case fits one of the definitions.
"Since [Mr Nazar]as required by his employment contract, was in the Tullah area, available to be called, ready to take a call within 15 minutes and able to take a call, and as he was being paid for his available time of service, I am convinced that his injury occurred when he was carrying out duties imposed by his employment contract", reads his decision.
Lost toe after infection
While welcoming the decision, Nazar said he still faces a long road to regaining any semblance of his former life.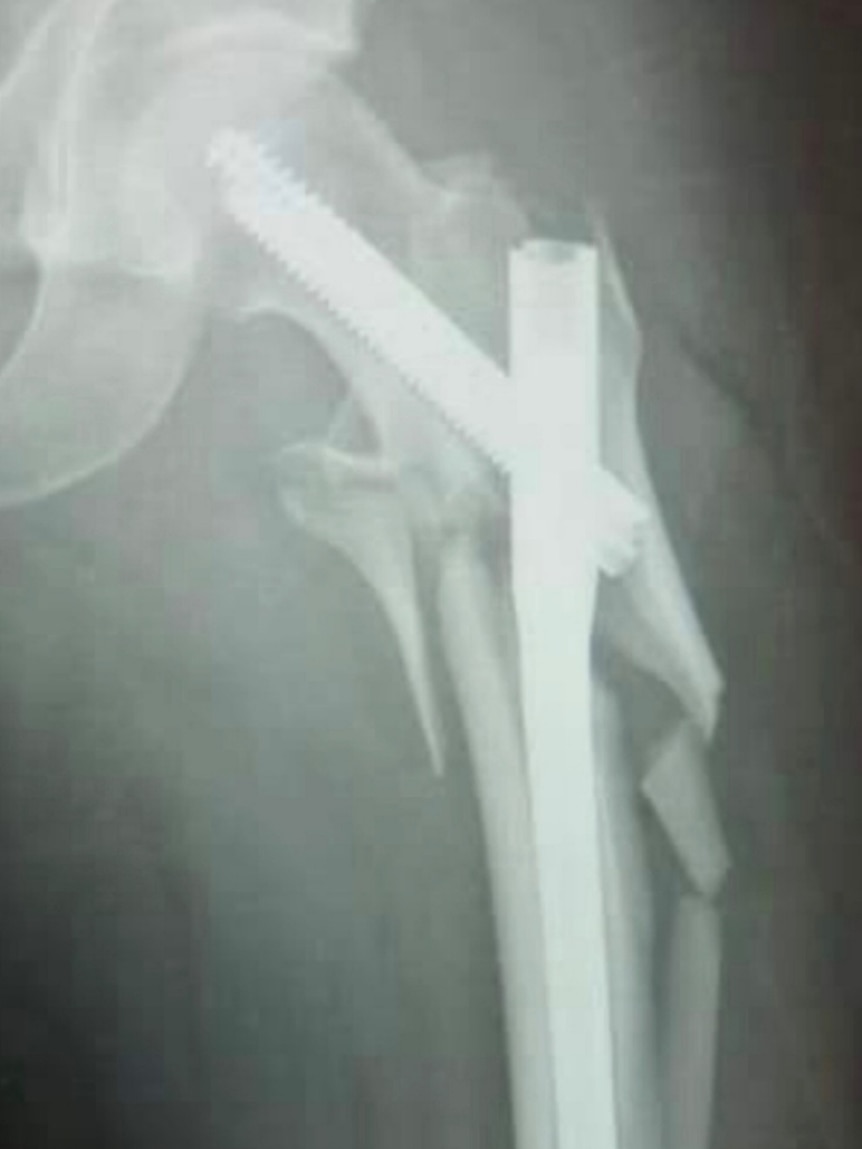 He still vividly remembers the moment his feet "flew" out from under him, the sound of his thigh bone fracturing and the immeasurable pain.
Nazar underwent several surgeries and had a rod inserted in his hip joint.
He described Hydro's initial reaction as supportive, which changed when he sought workers' compensation.
Since then, Mr. Nazar left to work at Hydro.
He described his physical recovery as "hell".
"When I lost my job, the flare-up happened when you need financial income to keep paying medicine and recovery bills," Nazar said.
With his right leg now carrying 90 percent of the load, he developed an infection in his big toe which formed an ulcer and spread, resulting in the loss of his toe.
He then had to make adjustments to the rod in his leg, resulting in further suffering.
"So more pain and recovery; however, the pain still needs to subside," Nazar said.
"I live with a constant 3 to 4 out of 10 deep pain that never goes away. So with exercise or movement I get a 6 to 8 out of 10 on the stabbing pain scale that feels like a screwdriver being pushed in various places between my knee and lower back."
He relies heavily on painkillers to get by every day, but was hoping that getting compensation would help him get back to work.
"Taking it day by day and one issue at a time. But I can only change the things I can control," Nazar said.