Entertainment
"Chilling with his 'cnm'" — Lady causes a stir as she introduces baby with a weird label
A young lady has caused quite a stir on microblogging platform, Twitter, over the way she introduced a newborn baby.
The lady, identified as @ruets4, had posted a photo of her holding a baby with a sexually-motivated caption which many found offensive to the child and its father.
"Chilling with his cum", the young lady wrote in the post that has gone viral and amassed thousands of reactions.
The controversial tweet has sparked mixed reactions online as many criticized the lady for using a degrading word to describe the child, while a few others said they like her sense of humour.
"This is the wildest mother and baby caption I've ever seen," a Twitter user wrote.
Another user added, "So this woman just out of nowhere decides to insult and downgrade a child to 'cum' for a few clicks and no one sees a problem. You shold be ashamed and that young soul deserves a better mother."
See more comments below,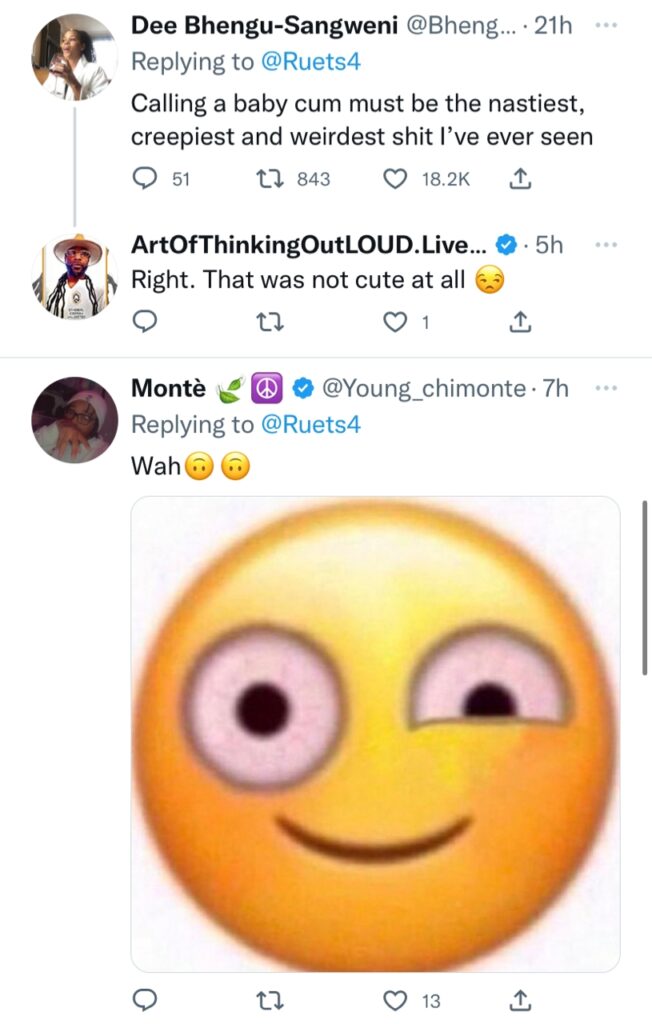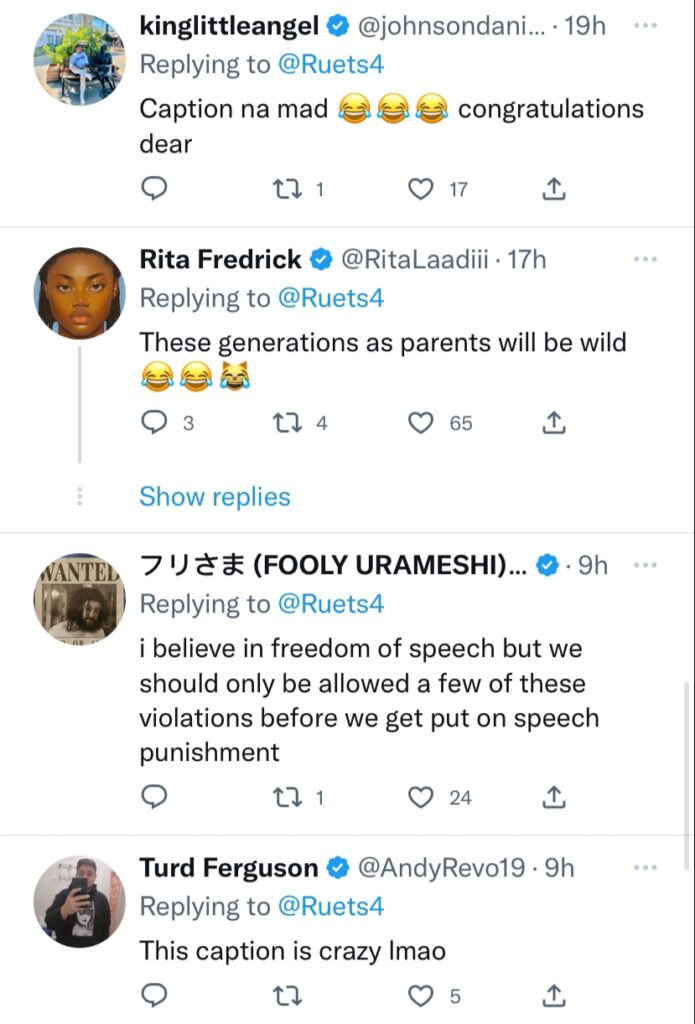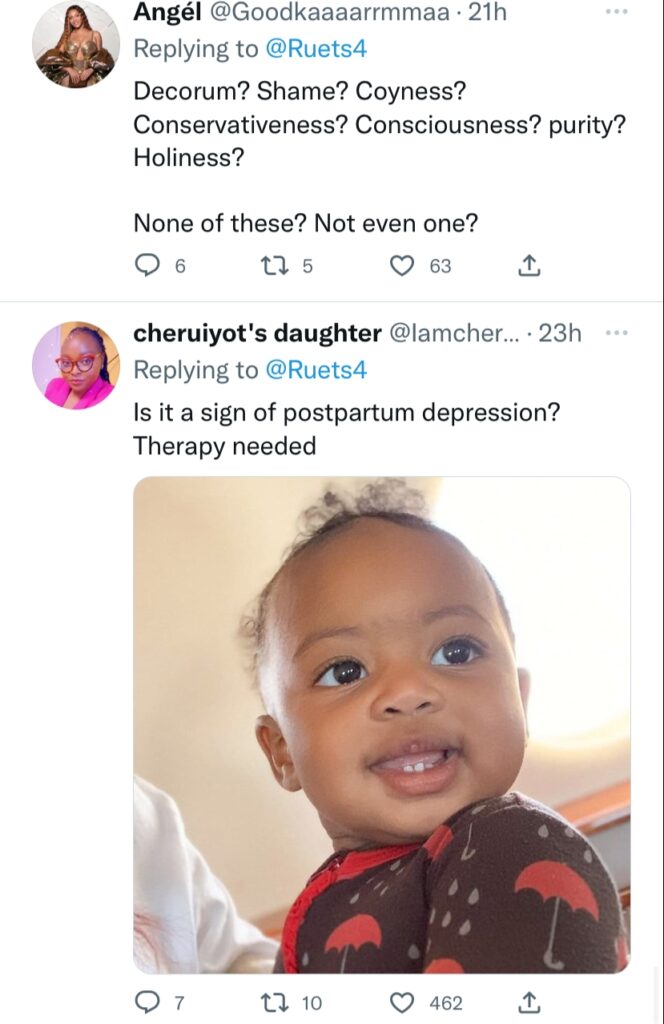 In other news, a Nigerian woman identified as Nliam Amara Agbai, has given birth to a set of twins after fruitless for 20 years of marriage.
Excited family members took to Facebook to share the good news with friends and followers.
One of the family member identified as Austin BenEmy Aliba wrote;
"All I can say is THERE IS GOD (CHUKWUDI) After 20 years… God is the Greatest. Auntie m Nliam Amara Agabai. My dancing shoes are ready"