Entertainment
"I was shocked when my wife offered to donate her kidney" – Eedris Abdulkareem speaks on his kidney transplant
Popular Nigerian rapper, Eedris Abdulkareem, has said he was shocked when his wife, Yetunde, offered to donate her kidney when he was terminally ill.
He stated this during an exclusive interview on TVC's Entertainment Splash while speaking on how he battled with kidney failure for years.
The 49-year-old singer said his wife made this offer during one of their consultation sessions at the hospital after he was informed that the donor has to be a family member.
According to Eedris, without hesitation, his wife offered to donate her kidney and underwent a series of tests to confirm their compatibility.
The rapper who had earlier dedicated a song to his wife titled, 'Thank You', also said even before she donated his kidney to him, he had always known that she could do anything for him.
Speaking in a chat with The Punch; "I had always known that she could do anything for me; just like she knows that I can do anything for her. It has always been that way with us."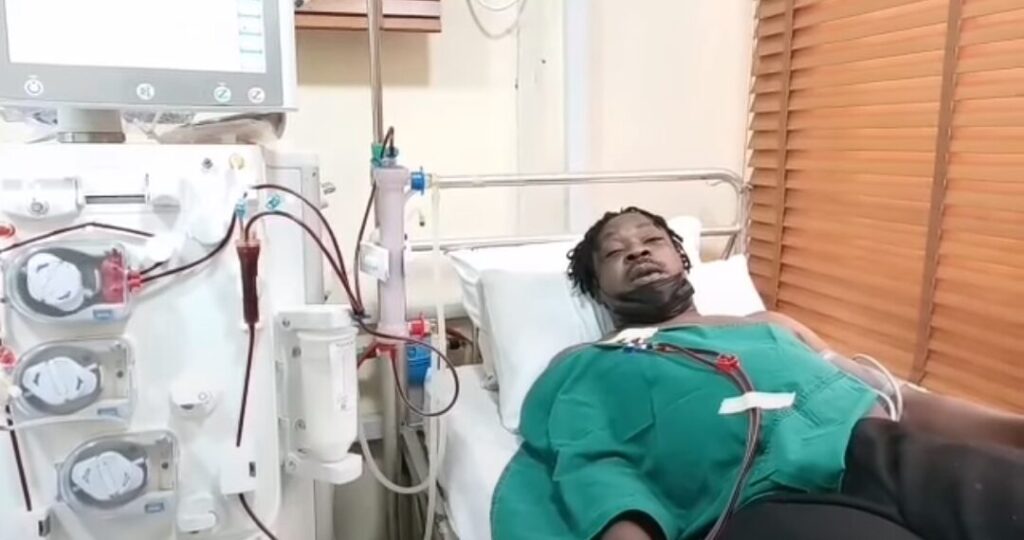 Eedris further stated that he had earlier released a song to appreciate his wife, Yetunde, for her selflessness and unconditional love.
"There are a lot of ways I have been showing my jewel of inestimable value my unalloyed appreciation for what she has done for me, and I will never get tired of doing that. She is the most awesome person alive.
She is actually my Siamese twin and our bond is unbreakable. Making a special song for her is one of those things I am doing to thank her, though this is not the first song I have dedicated to her 'royal loveliness'."
The singer also advised people to marry for love and not for other reasons, saying;
"While coming up in the industry as a young guy, I had the option of marrying for more money and high society connections. But, I refused to be a gold digger and clout chaser, and instead diligently worked and prayed for my own soul mate.
The day I saw her, I knew immediately that I had found my missing rib. My advice to young people out there is that they should marry for love; not any other thing."