Viral
Robert Griffin III Subtweet Michael Vick over Lamar Jackson?
I cannot confirm that Robert Griffin III took a shot at Michael Vick on Saturday on Twitter. But the fact that Griffin tweeted a paraphrased version of what Vick said about Fox NFL kickoffit's not far-fetched to think those comments didn't sit well with RGIII.
On the broadcast, Vick said Baltimore QB Lamar Jackson should "put a brace on it and get it going." A few hours later, Griffin tweeted out that those who think Jackson should just put on a brace and play "need to get their heads out of their asses."
Griffin didn't tag Vick, NFL on Fox or even quote the video. However, with if he sent that tweet on saturday, talking about a hoop, it's far more likely he was upset with vick than what sammy watkins said wednesday, or any other criticism leveled at jackson last week.
While Vick's comments were insensitive, what Watkins said was ridiculous, which indicated Washington Post Adam Kilgore, for whom the Ravens drafted Jackson passing game only, and don't let him run. Great solution, because of course there won't be 250+ pound people diving at his leg while he's trying to throw.
G/O Media may receive a commission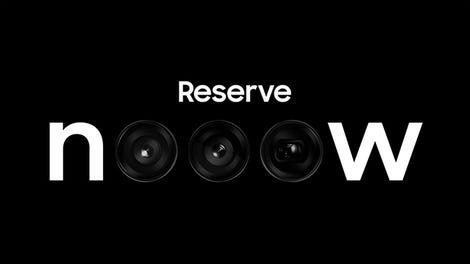 Credit up to $100
Samsung Reserve
Reserve the next generation Samsung device
All you have to do is sign up with your email and boom: credit towards your pre-order on a new Samsung device.
Vick wasn't even the only person on the Fox set Saturday who had some issues with Jackson. Sean Payton went first, and he said he's heard there are some "rumblings" in Baltimore about how long Jackson's recovery is taking. Payton also offered the hot bid Jackson will move on from the Ravens in the off-season. Charles Woodson said, "I don't know if I wanted the balls to sit out."
Both Woodson and Payton pushed back against Vick for actually saying Jackson should play on the sprained MCL. Even though Jackson detailed what's wrong with his knee, the Ravens listed him as out for their Sunday night game against the Cincinnati Bengals.
The media meat we deserve
Vick shouldn't have told an injured player to take the field.
But Griffin's tweet was a bit performative, especially when it appears he was objecting to what Vick said but didn't mention him. Let's get more sports media people going after each other.
The studio shows can also be more fun when the people in the suits behind the desk don't get along. That Skip the Bayless and Shannon Sharpe tension has been both entertaining and awkward in recent weeks, but Bayless has been getting into it with people at the debate table for decades. Being upset with him is like being angry at the sun in summer.
It would be nice if there was some news sports media beef, but alas, Griffin didn't quite lean into it. He sent some out Strongly worded social media post, but not put an address on it.
RGIII vs Vick could have been great. Maybe they could have settled it with a 40-yard dash as in the section of Atlanta when Vick was racing people in the street. Unfortunately, we will probably never know what could have been.