Is it too early to pit Samsung Galaxy S23 vs. iPhone 15? Given that neither phone is available at this point, it would seem that the answer is yes. But since the battle for the title of best phone overall usually comes down to the latest from Samsung and Apple, it's worth comparing this year's expected flagship phones, even if we have to rely on rumors to do so.
It won't be long before we know exactly what the Galaxy S23 will offer, as Samsung is expected to unveil its new flagship phones at the Galaxy Unpacked event this week. We're waiting even longer when it comes to the iPhone 15. Apple doesn't usually release its new flagship phones until the fall, so we're still at least eight months away from the potential iPhone 15 release date.
Thankfully, phone leaks and rumors aren't calendar bound, so we have an excellent idea of ​​what to expect from the Galaxy S23. Even key iPhone 15 details are in focus at this point.
So with the caveat that things can still change dramatically between now and fall, here's how the Samsung Galaxy S23 vs. iPhone 15 showdown stacks up. (For a look at how Samsung's next phone stacks up vs. the current iPhone, check out the Galaxy S23 vs. the iPhone 14 and Galaxy S23 Ultra vs. iPhone 14 Pro Max.)
Samsung Galaxy S23 vs iPhone 15: Price and Availability
It looks like the Galaxy S23 will maintain the same $799 starting price as the Galaxy S22 when it debuted last year — at least in the US, price increases may occur in other regions to account for currency fluctuations and local taxes. (This happened with the launch of the iPhone 14 last fall, as US prices remained unchanged from the iPhone 13, while other regions saw increases.)
Even though it's not out yet, you can still save your spot for pre-ordering the Galaxy S23. Reserve a spot before the February 1 Unpacked event, and you can save up to $100 on Samsung purchases with credit.
iPhone 15 pricing is hard to say at this point. Ideally, the standard iPhone 15 would also start at $799, though there is some speculation that Apple may look at cutting costs due to weak demand for the base model and plus-size iPhones. On the flip side, another rumor suggests that prices may go up for the iPhone 15 Pro models, as Apple has been packing Pro phones with more high-end features recently.
Samsung Galaxy S23 vs. iPhone 15: Design
When the Galaxy S23 debuts, we expect to see three models — the 6.1-inch Galaxy S23, the 6.7-inch Galaxy S23 Plus, and the 6.8-inch Galaxy S23 Ultra. The standard S23 and S23 Plus will see the biggest design changes from last year, showing them adopting the look of the Ultra model. This means a vertical column of cameras stacked on top of each other, with no distinct camera array sticking out from the back of the phone.
In a blog post promoting the upcoming Galaxy S23 release (Opens in a new tab)Samsung CEO TM Roh promised "durable devices designed to last longer." That may explain the announcement that the Galaxy S23 will be the first phone to feature Gorilla Glass Victus 2, the latest version of Corning's toughened glass.
We're not sure how many iPhone 15 models will appear this fall. Normally, we would expect the same four models that make up the iPhone 14 lineup, but some reports claim that consumers haven't already embraced the 6.7-inch iPhone 14 Plus. If sales are really poor, Apple can abandon this particular model and release only three versions of the iPhone 15 – the standard phone and two Pro models. There is also talk of the iPhone 15 Ultra, which will be a highly advanced version of the phone similar to the Apple Watch Ultra that was released last year.
No matter how many iPhone 15 models appear in the fall, they can adopt the curved design of the iPhone 11 after three years of straight-edge phones. The other big design change has been primarily confirmed by Apple, as the company says it will adopt USB-C as the charging port for future phones.
Apple hasn't confirmed whether that will happen this year or next, but with the EU deadline to adopt a common charging standard by the end of 2024, there's no time like the present. Samsung Galaxy phones already use USB-C.
We may see the end of the notch on iPhone models later this year. iPhone 14 Pro models replaced the notch with the Dynamic Island feature, which not only houses the phones front camera and Face ID sensors but also acts as a notification center. All iPhone 15 models will reportedly adopt Dynamic Island.
Samsung Galaxy S23 vs. iPhone 15: Display
Samsung already has an edge over Apple when it comes to phone displays, and it may be looking to extend its advantage with the Galaxy S23. Samsung's current phones are already much brighter than their iPhone counterparts, and there are rumors that the base model S23 could feature a maximum brightness of 1,750 nits. This would be a huge improvement over the 1,300 nits brightness that the Galaxy S22 supports.
Another advantage Samsung has over Apple on the screen front is refresh rates. We expect each Galaxy S23 model to continue to offer maximum refresh rates of 120Hz, just like the Galaxy S22 models. Apple restricts this feature to its Pro phones, though, and it's unclear if the 120Hz refresh rate will remain exclusive to the iPhone 15 Pro or if Apple will let its other phones in on the smoother scrolling fun.
Samsung Galaxy S23 vs. iPhone 15: The cameras
In terms of hardware, not much seems to be changing with the rear cameras on most Galaxy S23 models. The Galaxy S23 and S23 Plus are expected to retain the triple camera setup of their predecessors — a 50MP main camera, with a 12MP and 10MP telephoto lenses. It's the Galaxy S23 Ultra that's due for a major camera boost, as its main lens is rumored to use a 208MP sensor.
In addition to the Ultra's rear camera change, all S23 models are expected to include the same front-facing camera — a 12MP sensor that should come with Pro mode and features that help with low-light selfies. Astrophotography could also be a major focus for the S23's camera, as Samsung looks to continue its work with improved night photography.
After the iPhone 14 Pro models got an improved 48MP sensor last fall, it's not clear what Apple has planned for the iPhone 15. A rumor has it that the standard iPhone adopts a 48MP sensor for the main camera, while presumably continuing to leave out the lens. Telephoto Pro phones. Speaking of this telephoto camera, Apple may move to a periscope lens for the iPhone 15 Pro so it can offer a more competitive zoom with phones like the Galaxy S23 models.
Samsung Galaxy S23 vs. iPhone 15: Performance
Normally, we'd expect any performance comparison to be a significant step up for the iPhone, as Apple's chips tend to perform much better in benchmark testing than the silicon Samsung uses for its Galaxy S phones. However, two things happened that make us question this prediction.
For starters, it looks like the Snapdragon 8 Gen 2 chipset that's sure to power the Galaxy S23 will bring a significant performance boost. We ran some Snapdragon 8 Gen 2 benchmarks using a Qualcomm reference device and saw cases where this phone outperformed the A15-powered iPhone 14 in several benchmarks. In the graphics test, the Snapdragon chipset posted a few numbers that were better than what we saw from the iPhone 14 Pro's A16 Bionic silicon.
The second wildcard is Apple's decision to use split processors in its various phone models, with the Pro currently featuring the A16 Bionic chip and the standard iPhone running on an older A15 chipset. Assuming Apple sticks to this pattern for the iPhone 15, that means the A16 will power the cheaper models, and the performance gap with the Snapdragon 8 Gen 2-powered S23 won't be too big.
The iPhone 15 Pro could be another story, as it will be powered by the A17 Bionic chip. This particular silicon will likely be built on a 3nm process, which means great power and efficiency — at least in theory. As a result, we could see a wide range of record numbers once we finally get the chance to test all of these phones.
Samsung Galaxy S23 vs. iPhone 15: Battery Life and Charging
With the Galaxy S22's battery life nothing to write home about, Samsung could turn to a combination of larger batteries — at least in the Galaxy S23 and S23 Plus — and a more efficient chipset. The Galaxy S23 and Galaxy S23 Plus are equipped with a 200mAh larger battery than the one that kept the power of their predecessors. The Snapdragon 8 Gen 2 is expected to manage power more efficiently as well.
The larger iPhone 14 models did well on our battery test, where we have phones surfing the web over a cellular network until they run out of juice. Expect it to continue to work with the iPhone 15 Pro Max and iPhone 15 Plus (assuming the latter model is still in Apple's plans). Apple will need to find a way to get more battery life out of the compact cells it has to use in the 6.1-inch iPhone 15 and 15 Pro, though in the case of the Pro, the A17 Bionic can help with that.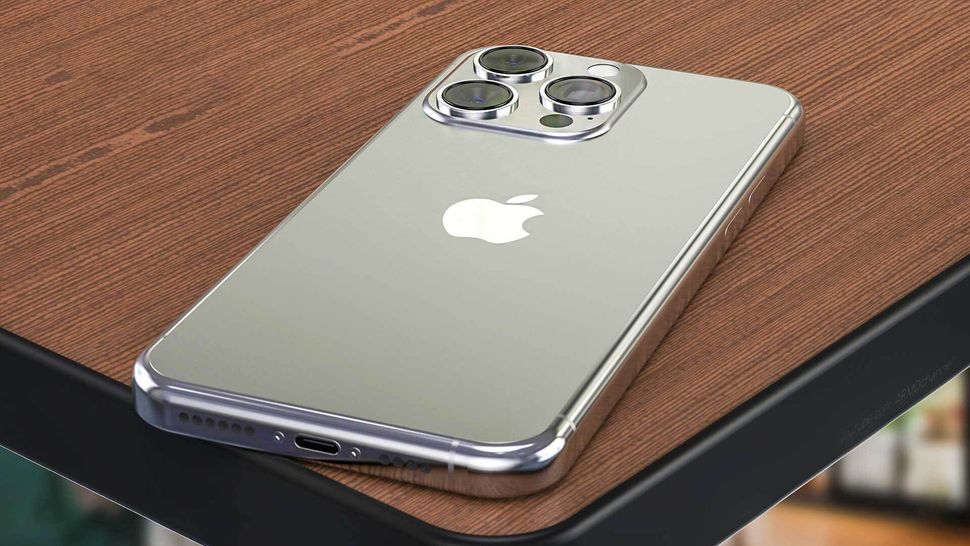 A potential iPhone 15 switch to USB-C could mean an increase in wired charging speeds for the iPhone, which has been stuck at 20W for some time. The Galaxy S23 is expected to maintain 25W faster than its predecessor, while the Galaxy S23 Plus and Ultra should continue to charge at 45W faster.
Samsung Galaxy S23 vs. iPhone 15: Software and Special Features
It is rumored that the Galaxy S23 will have a feature that Apple introduced to the iPhone 14 last year – the ability to send emergency text messages via satellite when there is no cellular connection. This bridges a noticeable gap between phones from Samsung and Apple.
When it debuts, the Galaxy S23 will come with Android 13 pre-installed, and it's supported by four more Android updates, which are almost as comprehensive as Apple's software support. iPhones tend to be able to support at least five iOS updates.
Speaking of iOS, the iPhone 15 will run iOS 17, which is likely to arrive before Apple phones in the fall. We'll likely get a preview of the iPhone software at the Worldwide Developers Conference this summer, but early rumors peg this as a maintenance upgrade with some new features, as Apple is putting development resources into a VR/AR headset that should be coming later this year.
Samsung Galaxy S23 vs. iPhone 15: Outlook
It should be pretty clear by now, it's early days in the Samsung Galaxy S23 vs. iPhone 15 showdown that should peak in the latter half of the year. But just before the launch of the Galaxy S23, some key notes came out.
The Snapdragon 8 Gen 2 chip will likely power Samsung's new phone numbers to narrow the performance gap with Apple's current iPhones, which should make comparisons to the iPhone 15 particularly interesting. Likewise, the S23's improved camera features could challenge Apple to upgrade the iPhone 15's capabilities. We're particularly interested to see what adding USB-C to the iPhone will mean for future comparisons.
It is expected to be an interesting year in the Samsung-Apple rivalry, and the first salvo will be launched with the launch of the Galaxy S23.