Todays Stories
You only have one week left to reserve the Samsung Galaxy S23
Samsung Galaxy S23 series
Submit your reservation for the next Samsung Galaxy smartphone and get up to $100 in credit.
We are just a week away from Samsung's Galaxy Unpacked event, where the company is expected to announce its latest Galaxy S23 series smartphones and possibly new laptops with an update to the Galaxy Book line. While Samsung won't reveal the devices until February 1, that doesn't mean you can't already get your reservation for the devices in advance of the event.
That's right, Samsung has opened up its reservation system, giving those who register early a credit of up to $100 to purchase its devices in the future. Best of all, it costs nothing to book and there is no obligation. So if you're a little curious about what Samsung has to offer, it'd be a good idea to place your reservation before the event.
In order to process your reservation, you will be taken to the Samsung reservation page using the links on this page. Once there, you will be given three options. You can book a smartphone or a laptop or both. If you only make a reservation for one device, you will be eligible for a $50 credit. But if you book both, you'll be eligible for a $100 credit.
The choice is really yours and of course you do not commit yourself to buying anything at this time. So if you really don't think any of the products are interesting, you can just ignore the email when it's time to actually make a purchase. But once you select an option, you just need to add your name and email address and hit the book now button.
Once this is complete, you are now done. Just be sure to check your inbox to verify that your reservation has been completed. If not, you may need to go through the above process again. While the confirmation email should generally reach your inbox within a few minutes, there is a possibility that it could take longer depending on website traffic.
After Galaxy Unpacked, Samsung will also create Galaxy Experience Spaces around the world to showcase its latest products, giving visitors a new way to experience its devices. Again, even if you're only slightly interested, you'll still want to book now, so you can get up to $100 in credit towards a future purchase. There is no obligation to buy, and this reservation is not a pre-order.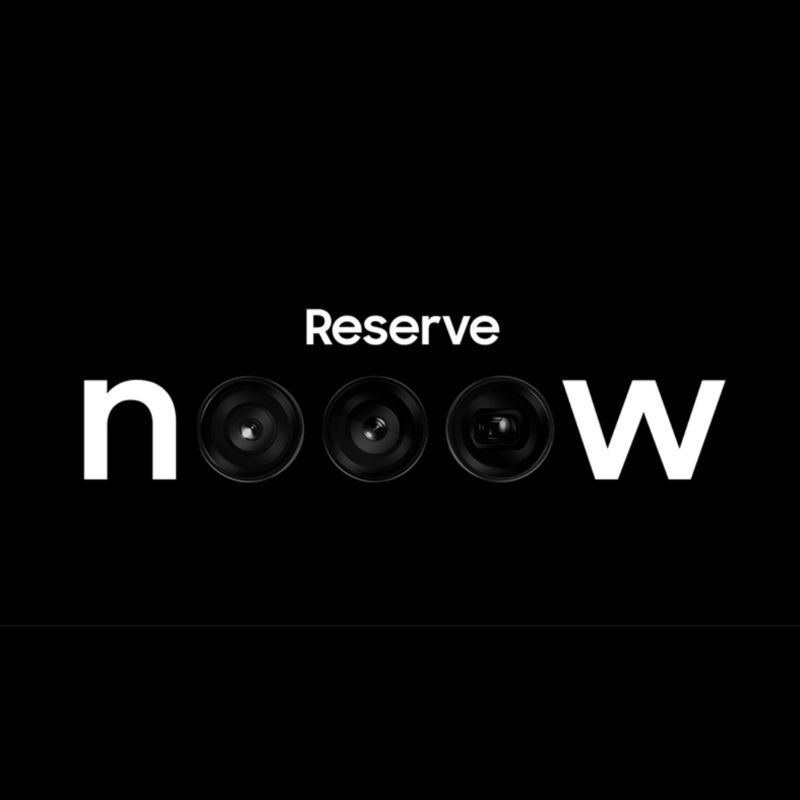 Samsung Galaxy S23 series
Submit your reservation for the next Samsung Galaxy smartphone and get up to $100 in credit.