Entertainment
"I still love them" – Lady says after discovering that her Chinese family kidnapped her as a baby (video)
A young black girl has stirred controversy on TikTok after she claimed that her Chinese family kidnapped her from the hospital as a baby.
In a series of video she posted, the lady with TikTok handle @amour_dottie147, alleged that she recently discovered that she was abducted by the Chinese family who raised her.
According to the lady, who is in the Army, despite knowing that she was kidnapped, she still loves them and considers them her real family.
She also stated that her Chinese family raised her well and she was not deprived of love and attention as a child.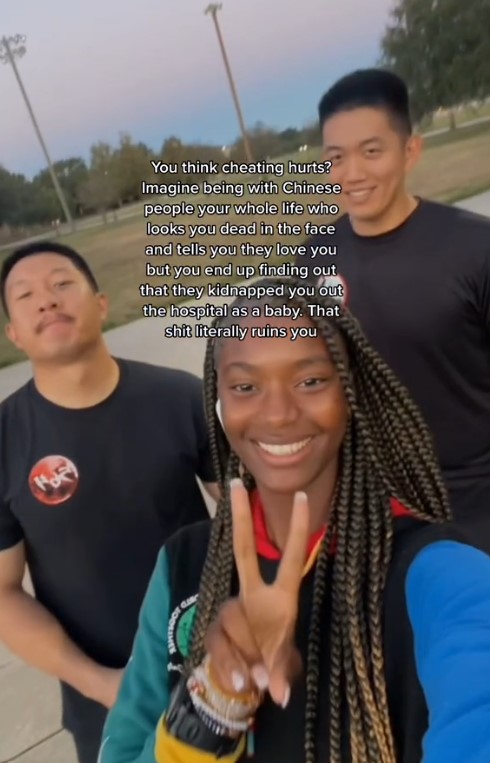 @amour_dottie147 captioned one video, "Even tho I was kidnapped out of the hospital by this Chinese man as a baby I still love him I was raised so well????????????".
Sharing another video montage with her family, she wrote, "I understand that they kidnapped me but I don't like when people don't consider them my real family they literally made me the person I am today????????.."
"You think cheating hurts? imagine being with Chinese people your whole life who looks you dead in the face and tells you they love you but you end up finding out that they kidnapped you at the hospital as a baby. That should literally ruin you", she wrote in another video.
Watch the videos below,