Todays Stories
The Samsung Odyssey OLED G8 gaming monitor is now available for purchase
Samsung has announced that the Odyssey OLED G8 gaming monitor is finally available for purchase at a price of $1,499.99. The screen was first announced at IFA 2022 last summer, and was planned to launch by the end of that year, but now you can actually buy it.
The Samsung Odyssey OLED G8 is the company's first monitor to use a QD-OLED panel, though Samsung Display had been making QD-OLED panels before that, with options like Dell's Alienware AW3423DW already using the company's panels. Still very young, these QD-OLED displays blend quantum dots with OLED panels to produce brighter images while requiring lower luminous intensity, which means the screens are less prone to burn-in, a problem many OLED skeptics fear. Of course, this also means that images appear more vibrant and colorful than they do on a typical OLED screen.
As for other specifications, the Samsung Odyssey OLED G8 uses a 34-inch panel with an ultra-wide aspect ratio of 21:9 and a curvature rated at 1800R, which makes the edges of the screen more noticeable in the user's peripheral vision. The resolution is 3440 x 1440 and you get a 175Hz refresh rate with FreeSync Premium Pro, which makes this very similar to the Alienware monitor mentioned above. A special advantage of OLED panels is the very fast response, Samsung offers a response time of just 0.03ms.
On top of the hardware specs, this is what Samsung calls a smart display. It runs Tizen, so you can also use it to watch TV using the various media apps that are usually available on Samsung smart TVs, and there's even SmartThings integration so you can use it as an IoT hub.
The monitor comes with HDMI, mini-DisplayPort, and USB-C inputs. The USB-C port can pass through the display signal as well as deliver 65 watts of power to a laptop, allowing you to keep it charged with a single cable. The back of the screen also features customizable RGB lighting.
As mentioned above, the Samsung Odyssey OLED G8 is now available for $1,499.99. You can buy it below.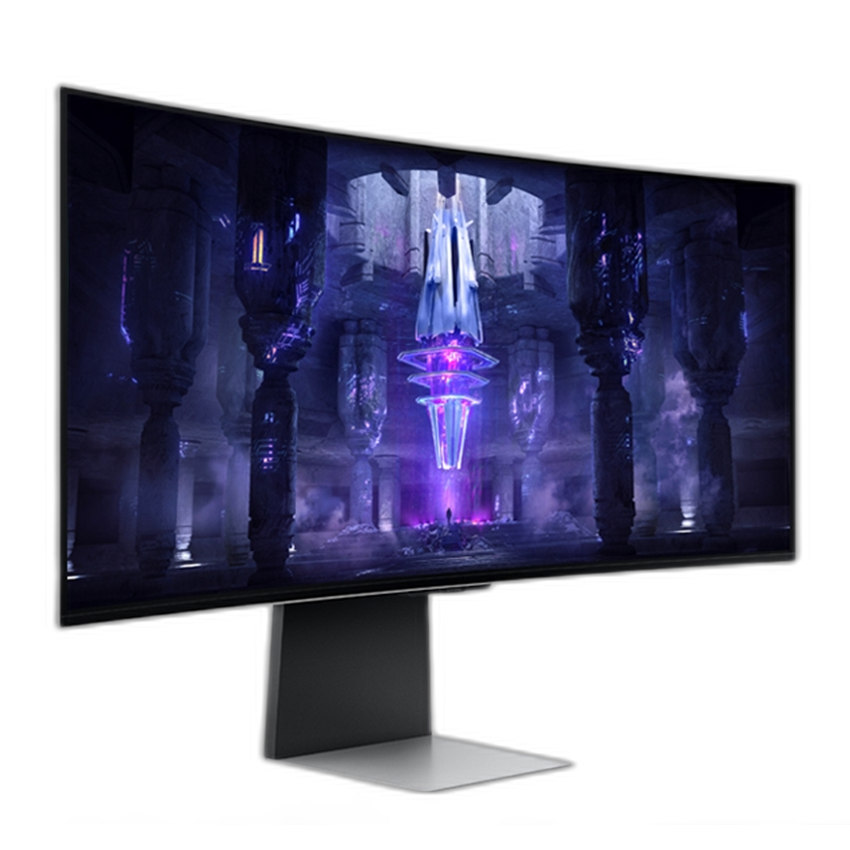 Samsung Odyssey OLED G8
The Samsung Odyssey OLED G8 features a QD-OLED panel with a resolution of 3440 x 1440 and a smooth refresh rate of 175Hz, which is ideal for high-end gaming.