Todays Stories
6 Windows 11 features that were brought back from previous versions
Windows 11 is over a year and a half old, but if you've looked at some of the Microsoft Build 2023 releases, you might have noticed some familiar ads. For example, the company is adding the ability to see individual application windows on the taskbar, along with the ability to see labels for each window, so you can easily select the window you want and switch to it with a single click.
Well, previous versions of Windows always had this option, and before Windows 7, this was the default behavior of the taskbar. And if you take a closer look at Windows 11, there are actually some features that Microsoft has already added since the initial launch, that they've already brought back from previous versions of Windows. They were either missing or less noticeable in Windows 11. Let's look at some more examples.
1
Drag and drop the taskbar
You're probably used to dragging items between apps onto the taskbar if you've ever used Windows before Windows 11. It's a classic feature and seemed obvious to include at this point, but when Windows 11 debuted with its all-new taskbar, it was missing. You can only drag and drop files from one app to another if both apps are visible on the screen, which gets quite cumbersome.
Fortunately, Microsoft listened to the feedback and ended up re-adding this with Windows 11 version 22H2.
2
Quick access to the task manager
The taskbar simplification in Windows 11 came with more sacrifices, and that's what bothered me personally. The context menu that appears when you right-click on the taskbar has been rebuilt, removing most of the previous versions' options, including the Task Manager button. This made it more complicated to quickly open the task manager, but this was also fortunately fixed with the first update of the moment. Most of the previous options are still missing, but this was easily one of the most requested features.
3
seconds in the taskbar clock

This one cheats a bit, but we'll consider it a different kind of bringing back removed functionality. Previously, in Windows 10, you could click on the clock on the taskbar to see your calendar, along with the clock showing the current time down to the second. Personally, I didn't think it would be missed, but it was one of the first complaints I heard from others.
It took a while, but Microsoft is bringing it back, too, with the Moment 3 update for Windows 11.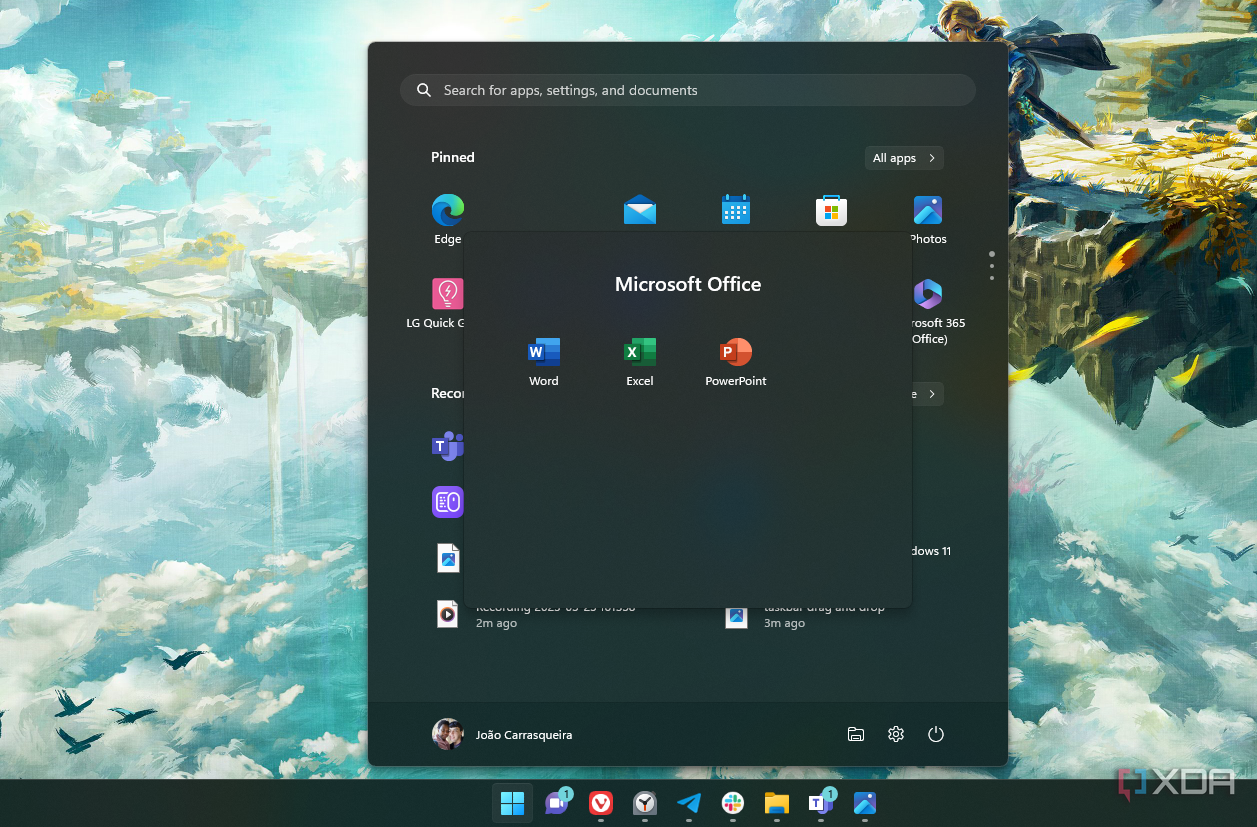 It wasn't just the taskbar that suffered when Microsoft simplified the overall design of Windows 11. The Start menu got a major revamp and while it looked nice, it also lost some functionality. In Windows 10, you were able to create folders in the Start menu to house various "Live Tiles" for apps, but there was no way to create app folders in Windows 11.
This is another feature I was upset about missing with this new version, but it's another thing Microsoft addressed with Windows 11 version 22H2. Folders are back, complete with the ability to rename them, and we've got a guide on how to use them.
5
File explorer features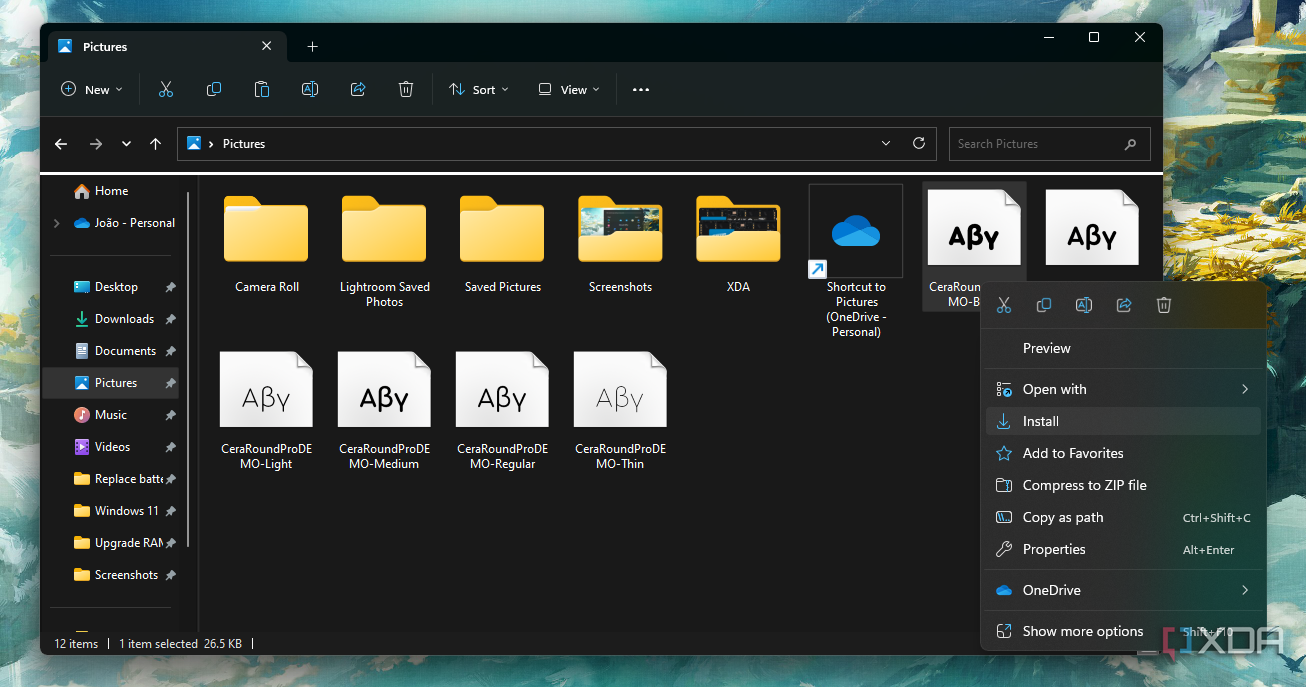 Windows 11 also brought with it a new and updated File Explorer, including new context menus that were much more attractive and cleaner. But to do that, Microsoft removed a lot of the options from this menu, and many of them have returned with more recent updates. For example, Windows 11 version 22H2 brought back the ability to install fonts, certificates, and inf files. Using the modern context menu instead of the old one.
Another capability that has been lost in this new version is folder content previews. Windows 11 debuted new icons for folders, but it only had generic icons, as if folders were empty, whereas previous versions of Windows would show you a peek at what's inside. This was returned with version 22H2.
Recently, with the Moment 3 update, Microsoft brought back access keys in the recent context menu. These allow you to access options in the context menu using a key on your keyboard associated with that option. This was still possible if I used a Displays More options To see the old menu, but it's nice to bring it back to the modern experience.
6
Voice access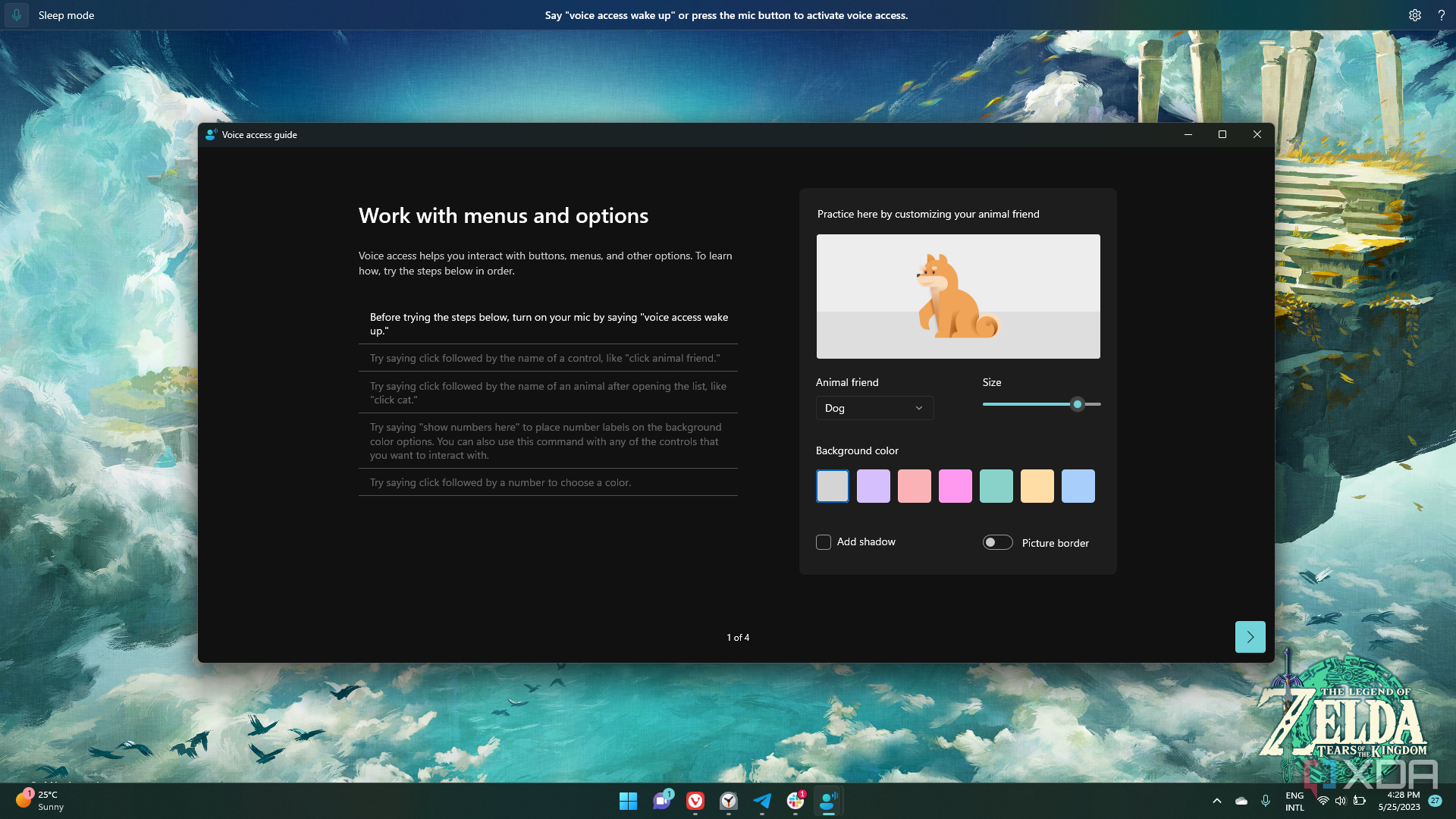 This is another feature that is not exactly there repeat Because it was never removed, but Microsoft is acting like it's brand new. Voice Access is a new Accessibility feature that lets you control your Windows 11 PC using your voice, and it seems like a great step forward.
However, previous versions of Windows, and even Windows 11 itself, already came with something called Speech Recognition, which does a lot of the same things. It can open applications, switch between them and click parts of the screen with the mouse if you give it the right instructions. A lot of the features in Voice Access are the same as in Windows Speech Recognition — it just has a new user interface that looks more modern, and it comes with a new guide to help you get used to it. Windows Speech Recognition is still available in Windows 11 along with Voice Access.
Some honorable mentions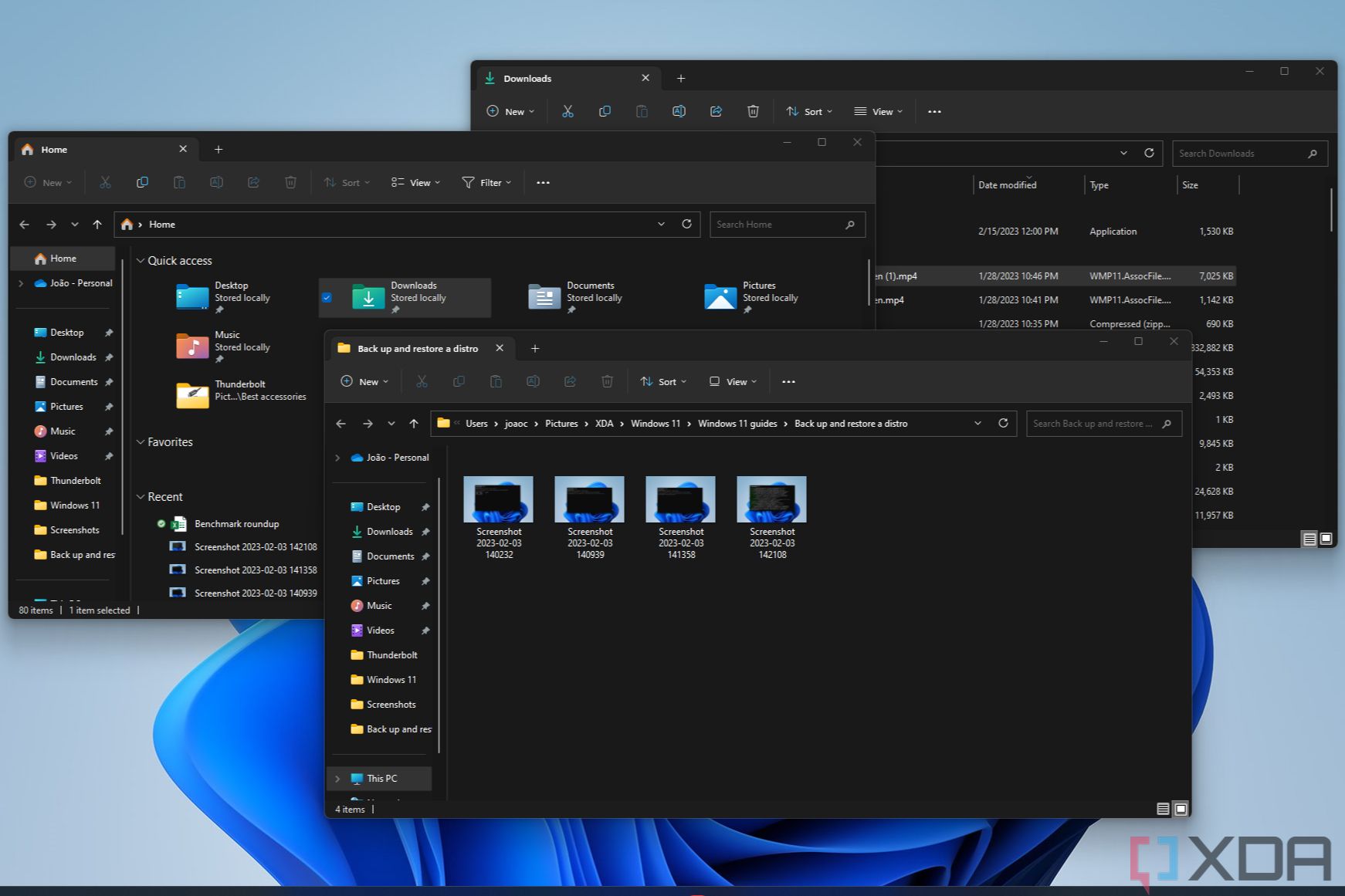 While these features can't be said to have been brought back, since they weren't available from the start, it's still worth a shout out because we know they were somewhat of a work in progress. One big thing is tabs in File Explorer and Notepad, which is what came from Microsoft's experiments with groups back in the Windows 10 days. Groups were going to add tabs to all your apps, but Microsoft eventually decided that wasn't the right solution, and instead of That said, it added tabs to apps where that made the most sense, like File Explorer and Notepad. Windows Terminal has them too, although this is not exclusive to Windows 11.
Support for Android apps is also something Microsoft wanted to do with Windows 10, including Windows 10 Mobile. It was thought to be the lifeblood of Windows Phones, but it was eventually scrapped — until Microsoft brought it back with Windows 11, capitalizing on the work it had done on the Windows Subsystem for Linux.
As much as Windows 11 has brought to the table, it's also brought back a lot of the old since it first came out, and I'd argue that's a good thing. Windows 11 felt fresh and exciting when it first came out, and I think that's worth some of the things that got lost in this initial release. And it's good to see Microsoft listening to feedback to bring back key features people are missing from these older versions.