Entertainment
"Ask for a job from someone who can be accountable for you" – Tonto Dikeh tells strangers asking her for a job
Nollywood actress, Tonto Dikeh, has opined that she found it strange when strangers came to her social media DMs to ask her to use her connections to help them get a job.
In a post shared on her Instagram page, the mum of one noted that helping a stranger who she did not know was risky for her if the situation turned sour.
According to her, if the stranger committed a crime at the new job, she would be the one responsible for it because she was helping the person.
She wrote;
"I still don't understand this concept..
Maybe I am over thinking this or I am not thinking rationally.
BUT how can a total stranger Dm you to help them look for a job, now first it's ok if I know you to an extend.
But a total stranger asking me to use my connections to get you a job, I don't know your background.. you may go and commit a crime(you cld steal,k&ll,Dupe,plan a k&dnap and the list goes on.)
Who do you think they will HOLD?
#My darlingz e get where begging suppose stop and this is on Dawg!!!
And to think some women will be begging to look for job for their husbands a few mins after you have sent me a picture of your bartered face.
W00000000H JESUS take the wheels"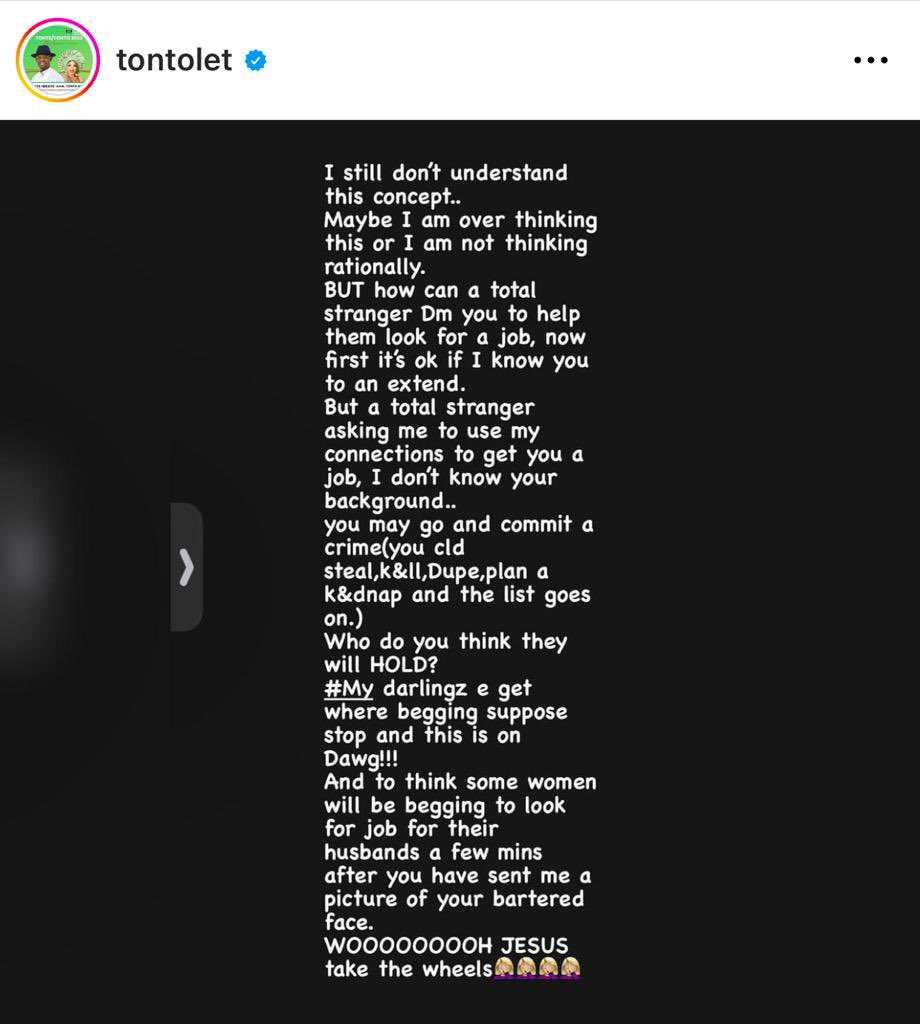 Her opinion raised arguments with her followers who opined that it was better to beg for a source of income than money.
Reacting to this, the actress stressed that it was important to ask for a job from people who could hold them accountable and not just random strangers.
See their conversations below,