Todays Stories
Michelle Rodriguez Net Worth: The Financial Triumph Of A Hollywood Powerhouse In 2023
Michelle Rodriguez is a force to be reckoned with in the world of Hollywood. With her fierce talent, undeniable charisma, and groundbreaking roles, she has become an icon in the action genre.
This article explores the journey of Michelle Rodriguez, highlighting her contributions to the film industry, exploring her net worth, and her inspiring influence on aspiring actors. From her breakthrough role in "Girlfight" to her memorable performances in blockbuster franchises like "The Fast and the Furious," Rodriguez has cemented her status as one of the most formidable actresses in the industry.
Early Life and Rise to Stardom
Michelle Rodriguez was born on July 12, 1978, in San Antonio, Texas. Raised by a Dominican mother and a Puerto Rican father, she grew up with a strong sense of cultural identity.
However, her upbringing was far from easy. Rodriguez faced various challenges, including homelessness and academic struggles. Despite these obstacles, her determination and passion for acting pushed her to pursue a career in the entertainment industry.
Rodriguez's breakthrough came with her remarkable performance in the 2000 film "Girlfight," where she played the role of Diana Guzman. Her portrayal of a troubled teenager with a passion for boxing earned her critical acclaim and several awards, including the Independent Spirit Award for Best Debut Performance.
Trailblazing Roles
Following her breakout role, Rodriguez continued to take on empowering characters that defied gender stereotypes. In 2002, she joined the cast of "The Fast and the Furious" as Letty Ortiz, a skilled street racer and mechanic.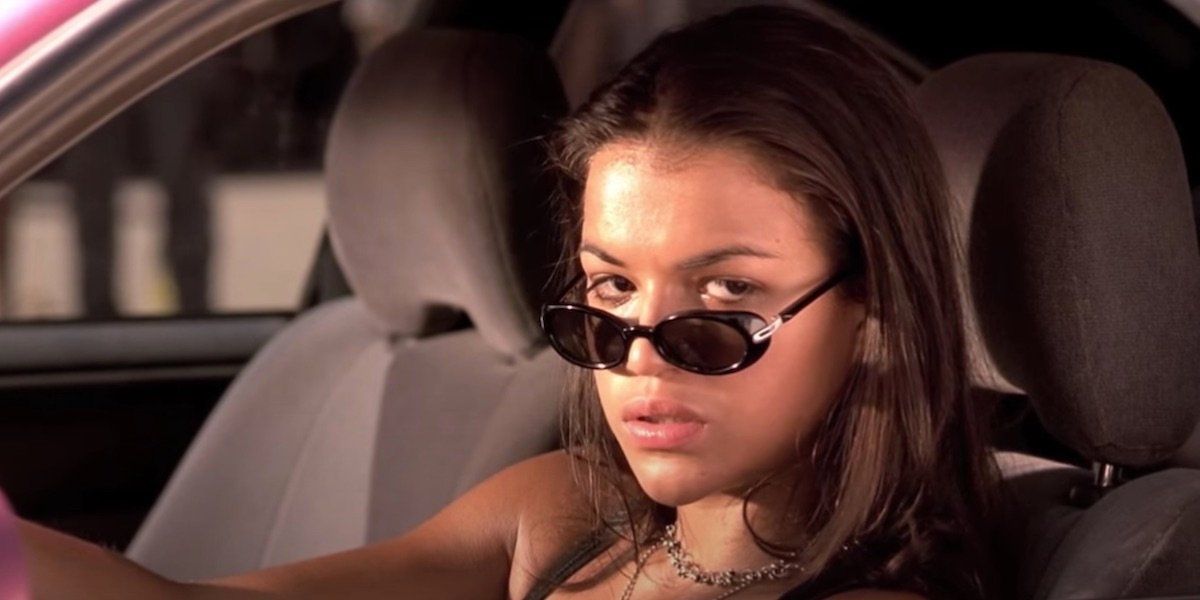 Rodriguez's fierce presence and unwavering determination made Letty one of the franchise's most beloved characters. She reprised the role in subsequent installments, showcasing her dedication to bringing authenticity and strength to her performances.
Michelle Rodriguez's Diverse Portfolio
While Rodriguez is often associated with action-packed roles, she has also displayed her versatility as an actress in various other projects. She starred alongside Sigourney Weaver in the 2009 science fiction film "Avatar," directed by James Cameron. Her role as Trudy Chacon showcased her ability to adapt to different genres and work with acclaimed directors.
In addition to her film work, Rodriguez has also ventured into television. She joined the cast of the hit series "Lost" in 2005, playing the role of Ana Lucia Cortez. Her portrayal of a tough and complex character further solidified her reputation as an actress capable of delivering powerful performances across different mediums.
Michelle Rodriguez's Net Worth
According to Celebrity Net Worth, Michelle Rodriguez's net worth is estimated to be around $30 million in 2023. It's reasonable to conclude that Rodriguez's Fast and Furious series appearances, in which she has been in 11 distinct productions, account for the majority of her revenue.
It's reasonable to assume that she makes $2 million to $10 million for every movie, yet her pay per film fluctuates dramatically based on the size of the role and the movie's budget.
Blockbuster Success And Earnings
Michelle Rodriguez's net worth has been greatly influenced by her involvement in blockbuster franchises and successful films. Her breakout role as Letty Ortiz in "The Fast and the Furious" series brought her immense popularity and financial success.
As one of the franchise's core characters, Rodriguez has appeared in multiple installments, contributing to the franchise's enormous box-office success. With each film's success, her earnings and overall net worth have witnessed substantial growth.
In addition to "The Fast and the Furious," Rodriguez's involvement in other high-grossing films has further solidified her financial standing. Her role in "Avatar" (2009), directed by James Cameron, which became the highest-grossing film of all time at the box office, undoubtedly contributed to her earnings. By being a part of successful projects, Rodriguez has secured her financial position in the industry.
Venturing Beyond Acting
While acting remains Rodriguez's primary source of income, she has also explored other ventures that have contributed to her net worth. She has diversified her portfolio by stepping into producing and screenwriting.
In 2012, she served as an executive producer for the film "Battle: Los Angeles." This foray into production allows Rodriguez to not only showcase her creative abilities but also gain additional financial returns from successful projects.
Advocacy and Empowerment
Beyond her acting career, Michelle Rodriguez is known for her advocacy and passion for empowering others. She has been vocal about the representation of women and people of color in the entertainment industry, urging for more diverse and inclusive storytelling.
Rodriguez has used her platform to inspire and encourage aspiring actors from underrepresented backgrounds, emphasizing the importance of perseverance and authenticity.
Conclusion
Michelle Rodriguez's net worth is a testament to her talent, hard work, and dedication to her craft. From her successful roles in blockbuster franchises to her entrepreneurial ventures, Rodriguez has strategically expanded her financial empire.
Despite being a student and an athlete, Sachin never lets himself be confined merely to sports or academics and rightly shows vivid interest in work behind the lenses thus, making him the right fit for being a content creator at Landscape Insight. He serves the website with various reports from the entertainment industries right from web series to movies. When not found writing, he enjoys listening to music and playing video games.
You can reach me at sachinkankaria5@gmail.com or through our website's contact page.