Entertainment
"My 16-year-old wife was a virgin. May Allah make our marriage last a lifetime" – Nigerian man says as he shares photo of blood-stained bedsheet
A Nigerian man has taken to Twitter to share his excitement at discovering his 16-year-old bride was a virgin.
The man, identified as @KingNestle, shared a photo of a blood-stained bedsheet after allegedly deflowering his underage bride, and expressed premium joy.
He also revealed that he has been with his wife since 2019, when she was only 12-year-old.
"Allahu Akbar my 16 year old wife was a virgin. May Allah make our marriage last a lifetime," he captioned the post.
The tweet has elicited mixed reactions on social media, with some men, specifically Muslims, praising him for deflowering his wife, while others slammed him for marrying a minor.
See his post and some reactions below,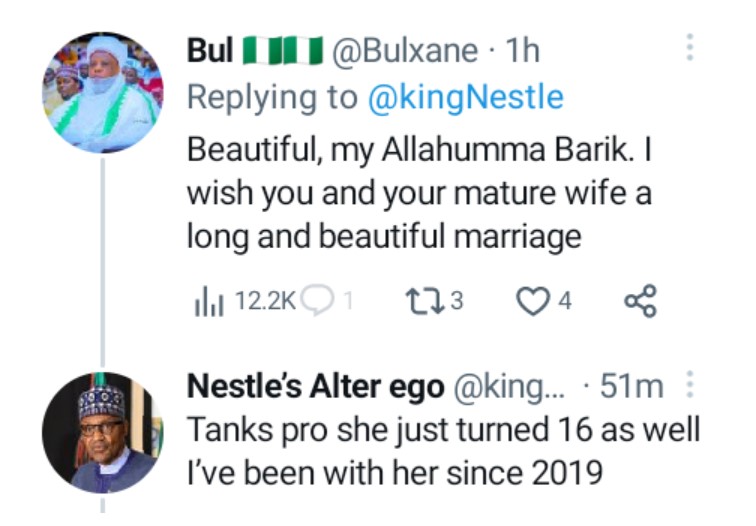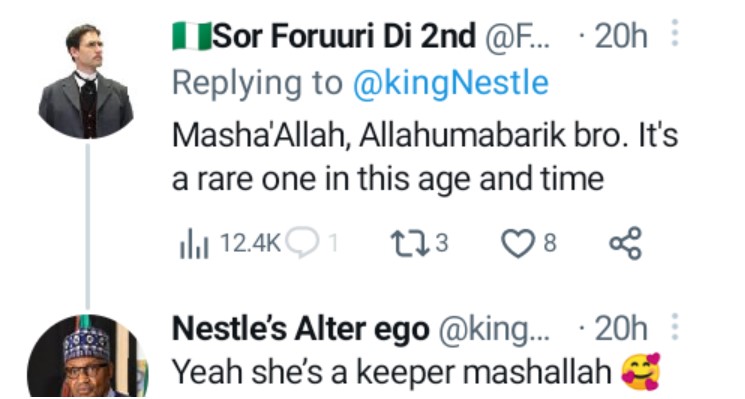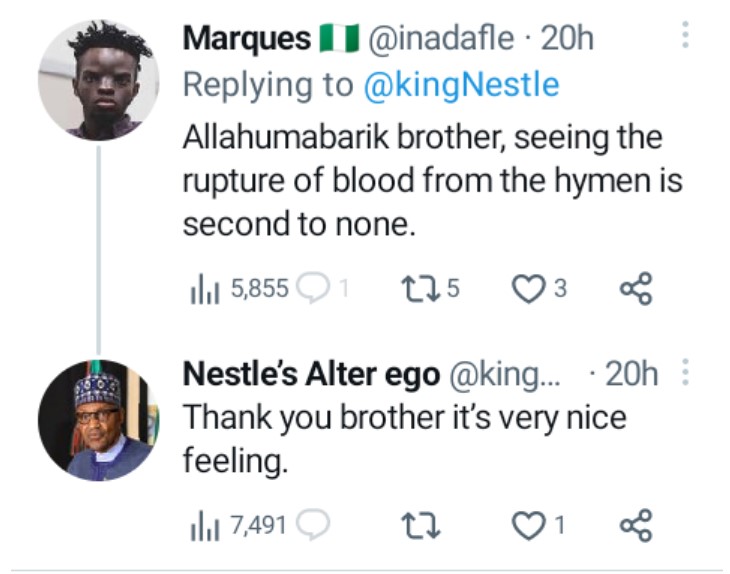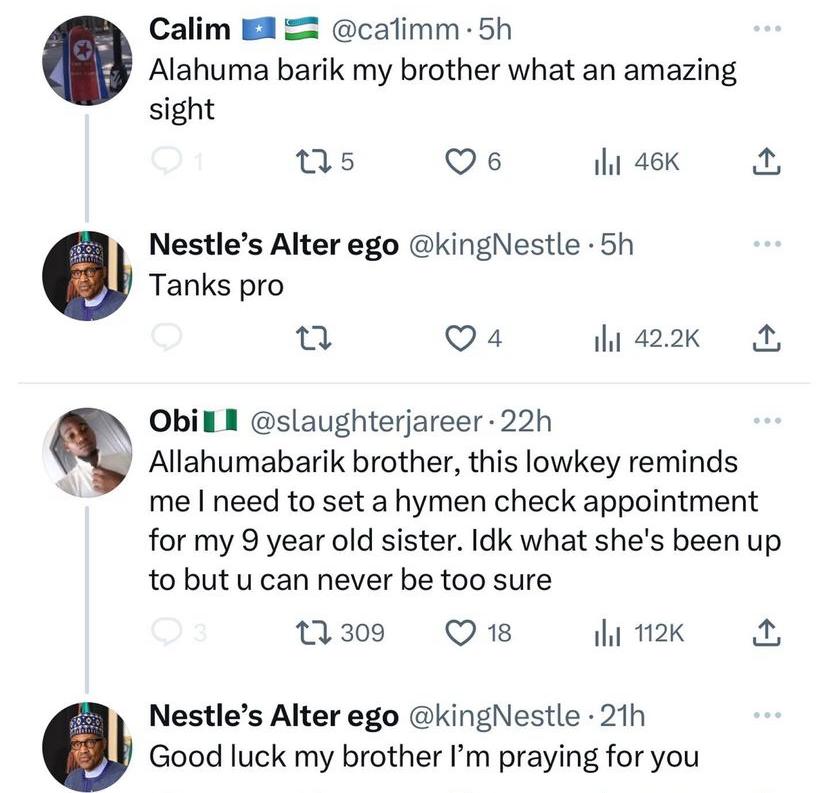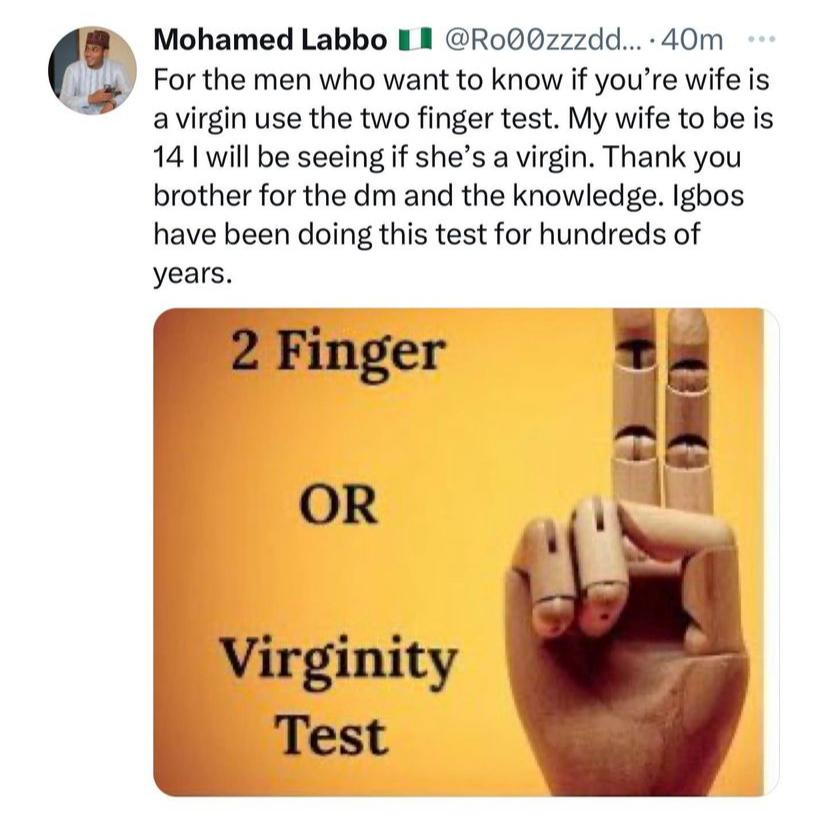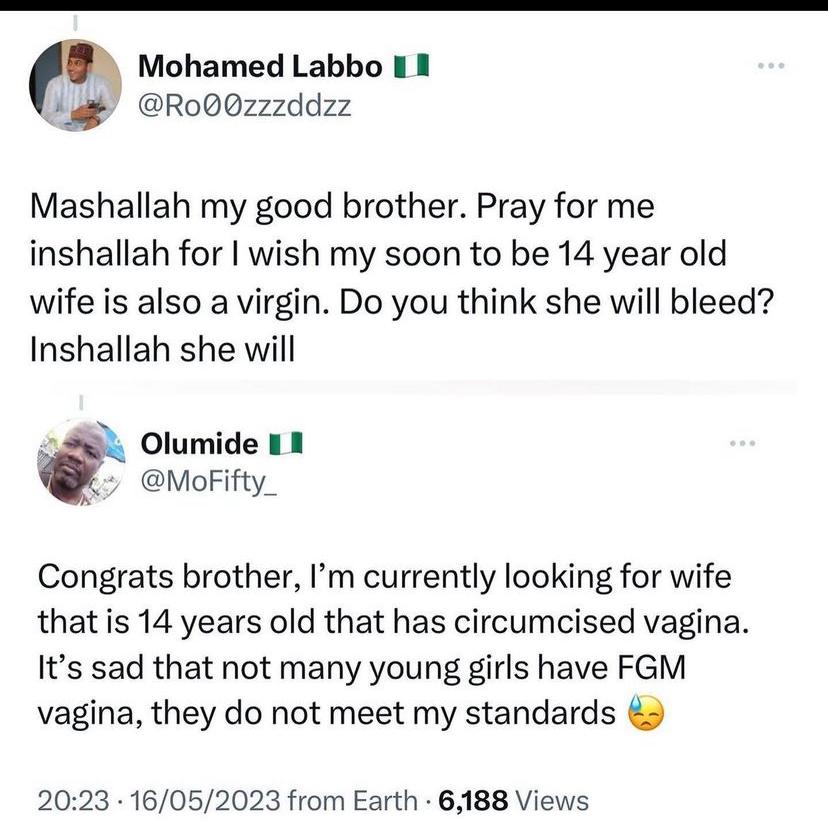 In other news, a UK-based Nigerian woman, identified simply as Jessica, has shared the funny conversation she had with her mother.
Taking to her Instastory, Jessica, a mother of three boys, revealed that she recently confided in her mother about feeling unwell.
Fearing that her daughter might be having pregnancy symptoms, the mother, who recently welcomed her fifth grandchild and is currently engaged with caring for the newborn, begged her daughter not to become pregnant soon.
According to her, she is sleep-deprived from taking care of her latest grandchild, who was born by her other daughter.
Amused by her mother's response, Jessica wondered if children are no longer considered blessings from God.