Whether you're a professional audio engineer or a music enthusiast, a pair of open-back headphones can make a real difference when it comes to listening quality. Open-back headphones forgo active or passive noise cancelation, allowing air to pass through the earcups and resulting in clear, natural sound that eliminates resonance or low-end build-up, which can muddy your audio. Open-back headphones are generally designed for professional use that demands critical listening and their design sacrifices many of the features we have come to rely on in other over-ear headphones, but they can be worth it.
Even though you may need to buy some extra parts, kick your roommates out for an hour, and remain tied to your desk, open-back headphones provide the premium sound you are unlikely to experience from other headphones. Despite their particularities, there are many options to choose from, and that's where we come in.
Our favorite open-back headphones
Hifiman Sundara
Best overall
The star contender
These planar magnetic headphones are the best open-back pair for most users. They are straightforward, comfortable, and sound great right out of the box with an impressive frequency response range. This is an excellent model for open-back newbies, plus you won't have to shell out King Solomon's riches to secure a pair.
Pros
Excellent sound quality
Angled earpads
Great price
Cons
Heavy
Some issues with individual units
Likely needs an amp
Starting off strong, the Hifiman Sundara take home gold for the best pair of open-back headphones overall. They are neither the fanciest nor most affordable pair, but they're a great option for those looking for great sound without sacrificing a king's ransom.
These are planar-magnetic headphones, which means their drivers (the part that converts electric signals to sound waves) is flat with a conductor trace running through it that responds to a magnetic field created by surrounding magnets. Essentially, planar-magnetic headphones have a reputation for producing very clear, detailed sound with fidelity across a wide frequency range, though they are typically more expensive than their dynamic driver contemporaries.
The Sundara are considered a great entry-level option to planar-magnetic listening. They report a 75kHz frequency response, 32-ohm impedance, and NEO "supernano" diaphragms for even more detail. This model will function without an amp, but with limited volume; we generally recommend using an amp to get the most out of this powerful pair.
Cable-wise, they come with a 3.5mm jack and a 1/4-inch adapter. There isn't a microphone or wireless connection available. When it comes to build, this pair is comfortable yet heavy, especially if you're not used to planar-magnetic drivers, which result in a bulkier headset. Despite their high 372g weight, the angled earpads sit comfortably against the head with enough room for glasses underneath, and a metal strap above the headband helps distribute weight evenly.
Focal Clear Open Circumaural High-Fidelity Headphones
Premium pick
Get what you pay for
These high-end headphones aren't the most expensive pair you can find, but they certainly aren't the cheapest. The Focal Clear Opens are the pair to buy if you're ready to invest in your studio setup but don't have a few extra thousands in your back pocket. 
Pros
Great sound
Included carrying case and various cables
Comfortable
Cons
Possibility of creaky headband
The Focal Clear Open Circumaural High-Fidelity Headphones are a premium pair at a pretty high price point, but they're worth it for anybody willing to spend the extra cash. They are designed for heavy-duty listening with an aluminum build, hard shell carrying case, leather headband, memory foam cushioning with perforated microfiber fabric, and a weight of almost 1 full pound. Each pair comes with three cables ending in a 3.5mm, 1/4-inch, or XLR connector measuring 4, 10, and 10 feet, respectively. Multiple users say you don't need to use an amplifier with the Focal Clear unless you are using a digital-to-analog converter (DAC), a claim backed up by the listed low impedance at 55 ohms.
The sound quality produced by the Focal Clears is spectacular, delivered by patent-pending 'M'-shape Aluminum/Magnesium dome drivers and copper 25.5mm x 5.5mm high unsupported coil to create a high magnetic field response for dynamic, detailed audio. Reported frequency response is 5Hz–28kHz, which covers practically every frequency the human ear can hear and then some. Bass isn't overly boosted, but natural and mid-range instruments come out clean with clear vocals from soprano to baritone.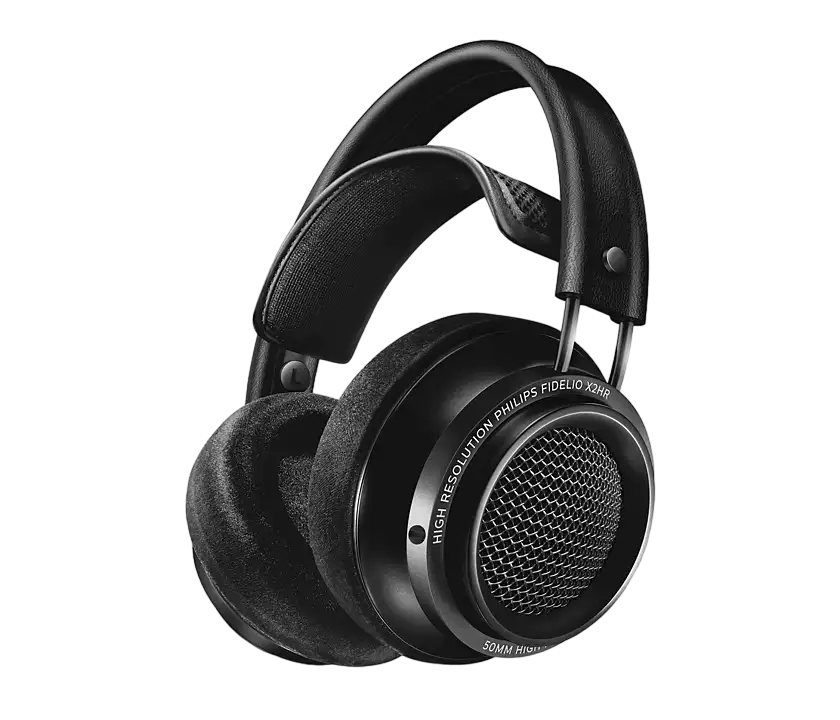 Philips Fidelio X2HR
Best value
High-end, low price
$150 $300 Save $150
Your money goes a long way with the Philips Fidelio X2HR open-back headphones. 50mm neodymium, pre-tilted drivers, and Layered Motion Control (LMC) diaphragms keep sound neutral yet supported with high-end fidelity. With this pair, you're getting high-res audio at a fraction of the cost of other models.
Pros
Inexpensive
Extended frequency response
Replaceable earpads
Cons
Out-of-the-box sound could be better
You've likely noticed by now that open-back headphones are hard to find on the cheap, and that's because they deliver high-quality, professional-level audio. However, we understand that you might not want to pay an arm and a leg for your first foray into open-back listening. Enter the Philips Fidelio X2HR, which are often on sale for over 50% off their original price. You can also opt for smaller drivers, which will drastically reduce the price (but likely the detail as well).
The X2HR feature Layered Motion Control (LMC) drivers with a polymer diaphragm encased in layers of dampening gel; this helps reduce errant frequencies for a smoother, more neutral sound. While they won't necessarily sound as good as a $55,000 pair, it's still a great way to get the most bang for your buck. They are low-impedance, so you likely won't need an amp to get satisfactory volume, and each pair comes with a 3.5mm cable and a 6.3mm adapter with a cable management clip to boot.
When it comes to the build, you'll get replaceable, memory foam ear-pads with velour finishing and a leather outer headband, and a -D mesh adjustable hammock. The velour can get a tiny bit hot, but they are overall pretty comfortable for long-term wear.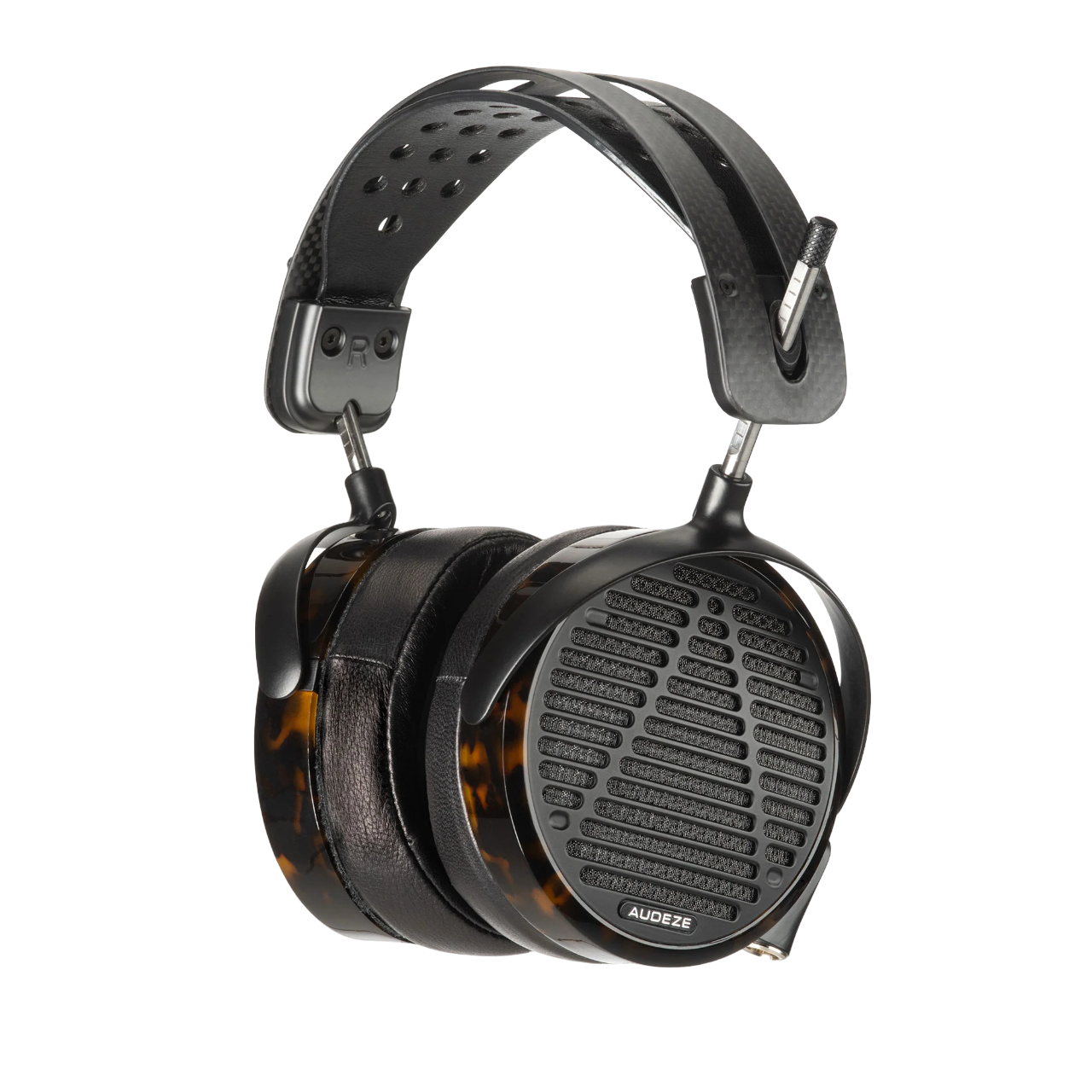 Audeze LCD-5
Best for audiophiles
Invest in your sound
The Audeze LCD-5 are a truly amazing pair of open-back headphones. With a 5Hz to 50kHz frequency response range and neodymium planar magnetic transducers, this pair is primed for professional mixing and mastering, but also for those who want high-fidelity casual listening.
Pros
Audiophile sound quality
Lightweight
Sculpted Earpads
Cons
High price
Works best in sound-treated room
Clamp force can be too strong
Audeze is an industry-leading brand and the LCD-5 top their flagship series. This pair is not for the faint of heart; they are an investment and not recommended for casual listeners. This is for folks with some cash to burn who know exactly what they want to get out of high-end open-back headphones.
This pair feature 90mm drivers with a new Parallel Uniforce voice coil, which improves resolution, tightens response, and lowers the amount of power needed to drive the unit. This means you don't need to use a heavy-duty amplifier; though it's ultimately up to you to scale its performance in your signal chain. Audeze's lauded Fazor tech reduces phase interference and distortion. The most common word used to describe the LCD-5 sound is "revealing." They produce excellent detail, lifting elements other headphones aren't able to produce and pumping out beautifully balanced audio. However, they'll also expose any flaws or unwanted characteristics in your music.
The LCD-5's build is luxurious, featuring magnesium grilles, a carbon-fiber headband, stylish tortoise-shell acetate earcups, and sculpted leather earpads held in place by Pressure Sensitive Adhesive (PSA). Plus, they come in a metal carrying case reminiscent of the common heist movie targets. Inside the case, you'll also find braided gold and black cables that connect to the left and right earcups via mini XLR connectors terminating in a 4-pin XLR with gold-plates pins. There is also a short 1/4-inch TRS cable adapter, but you'll need to supply your own 3.5mm adapter if you so desire.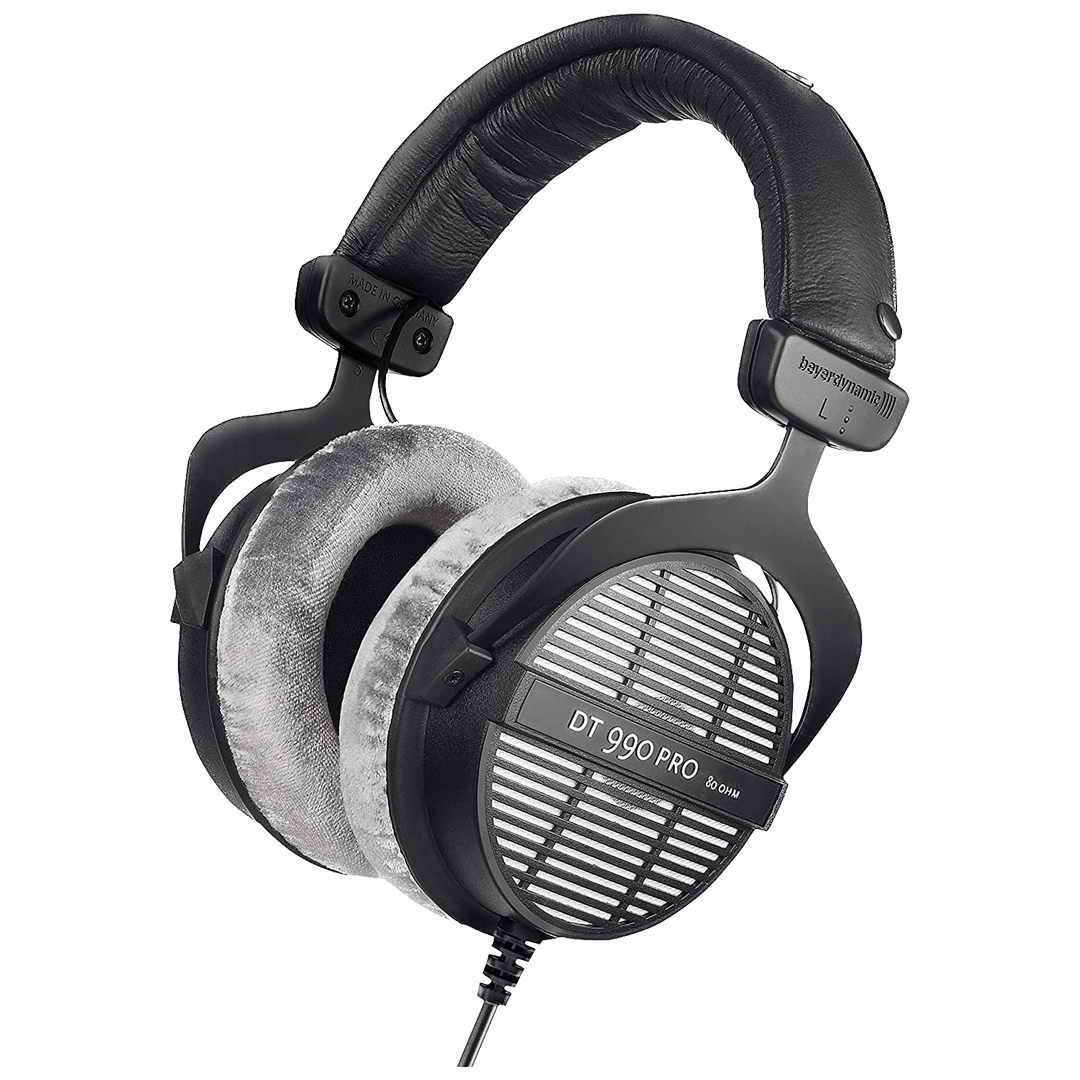 Beyerdynamic DT 990 Pro
Most comfortable
A plush listening experience
The Beyerdynamic DT 990 Pro takes home the gold for the most comfortable open-back headphones with plush velour earcups and a lightweight build. This is also a great starter pair for those interested in open-back listening, however, like with high-end models, you'll likely want to use the DT 990s with an amp to get a full listening experience.
Pros
Price
Velour earcups
Solid soundstage
Cons
Amplifier needed
Cable is heavy
The Beyerdynamic DT 990 Pro are open-back headphones that will keep you comfortable during long listening sessions. They have been around for just under 20 years, so while more impressive models have cropped up, this stalwart still delivers.
They forgo some of the bells and whistles found in more expensive pairs, but the overall design is solid, and they still sound good. They are made mostly of plastic, with a metal band and yoke for the earcups, which doesn't feel luxurious but does eliminate extra weight from its already hefty 381g frame. The earpads are wrapped in soft, flexible velour that will easily make room for glasses and will stay comfortable throughout the day. Each pair comes with a 3-meter coiled cable that terminates in a 3.5mm jack; they also come with a 1/4-inch adapter. The cable isn't removable, so you can't swap it with another model; it's also a bit heavy. You'll want to make sure you don't leave it hanging off your desk, or you run the risk of it taking your headphones or devices down.
The DT 990 Pro sound pretty good out-of-the-box with a 5Hz–35kHz frequency response and 45mm drivers. Some users report some over-emphasis in the highs, so this pair might benefit from some additional EQ-ing.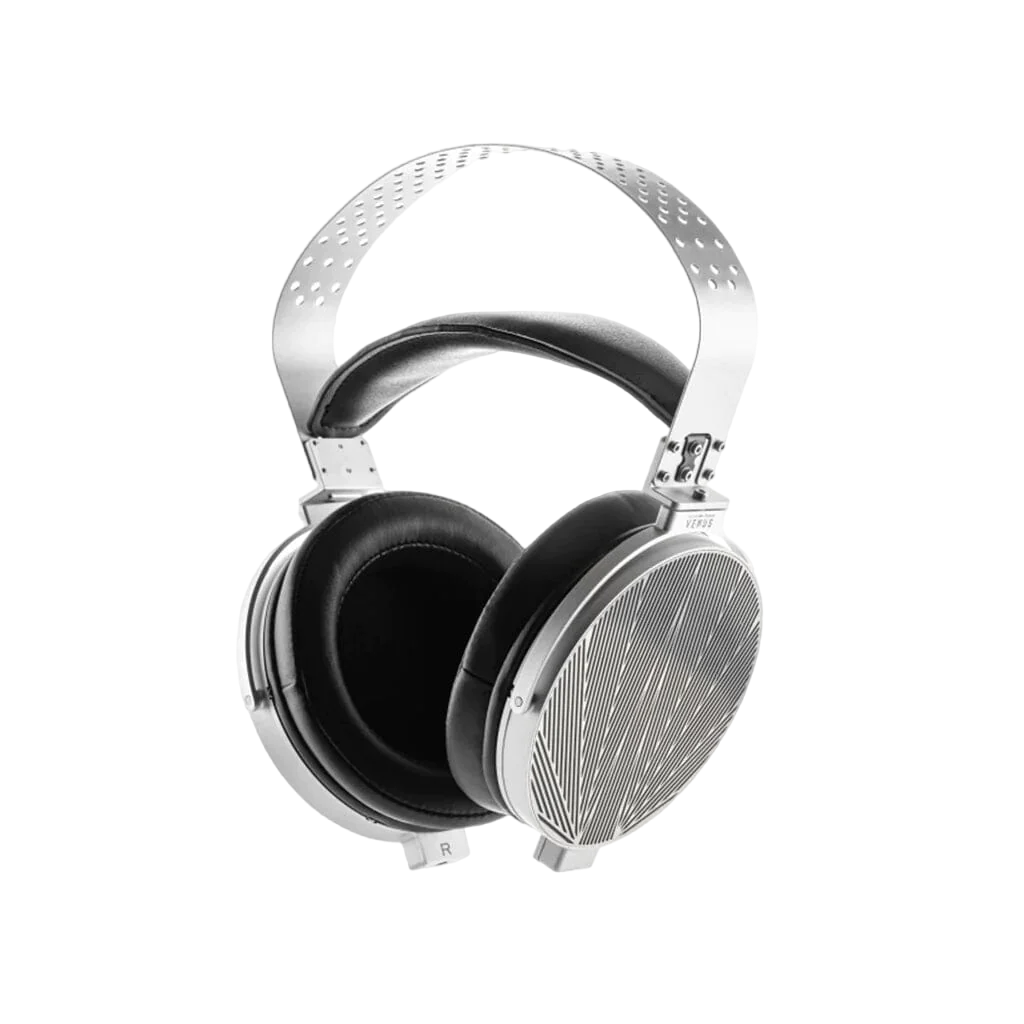 Moondrop Venus
Best for gaming
Never miss a satisfying SFX
The Moondrop Venus headphones are a great pair overall, but their excellent soundstage and ability to gracefully handle highly-detailed audio mean they are great for gamers. While they don't come with a built-in boom mic or low-latency mode, this is the pair to reach for if you want to hear every arrow whiz, enemy approach, or friendly whistle.
Pros
Good spatial cues
Cool design
Responds well to EQ
Cons
Heavy
Bass is a little light
Missing low-latency feature
Moondrop is known for making high-quality in-ear monitors (IEM), but has recently branched out and developed a great pair of open-back planar magnetic headphones. They are a unique-looking pair forgoing the traditional all-black look with a brighter aluminum frame, scored grill, self-adjusting leather headband, and removable earpads. Each pair comes with a 3.5mm stock cable and a 4.4mm braided copper, silver-plated 6N Litz balanced cable.
The Venus are powered by 100mm drivers, some of the largest on our list, with a super-thin diaphragm that responds to superfine details, and a silver printed circuit for lower heat loss and reducing distortion. This pair also incorporates a waveguide system to prevent overemphasis of any high frequencies.
When it comes to gaming, the Venus does a great job of placing each instrument and effect on its own audio layer. Nothing gets swallowed up, due in large part to the wide soundstage created by bigger drivers. You'll be able to pick out SFX, vocals, and score even during heavy combat or multiplayer use.
Ideally, this is a great pair of headphones for those who love high-end listening as well as gaming. If you only want headphones to support your second run of Tears of the Kingdom, you may want to look for something specifically designed with gaming in mind.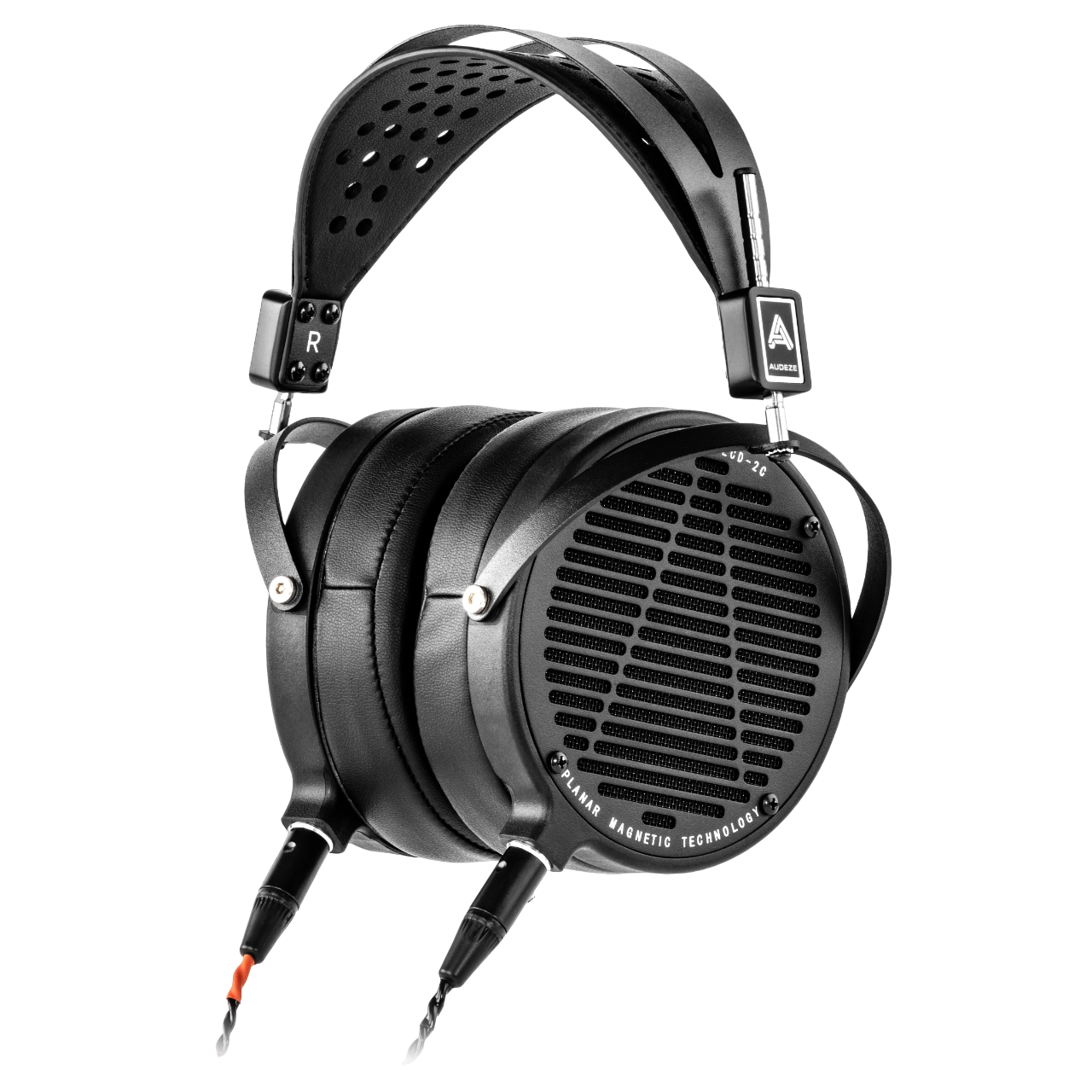 Audeze LCD-2
Best for budding engineers
Jumpstart premium listening
While the LCD-2 Classic open-back headphones aren't the cheapest pair on the market, they deliver professional, high-end sound for a quarter of the price of top-tier models. This is a great pair of headphones for those who are making steps towards a career in audio, or who just love premium listening.
Pros
Great value
Balanced sound
Included Pelican-style case
The Audeze LCD-2 are a really solid investment for anyone putting together gear for their at-home studio. They are significantly cheaper than the Audeze LCD-5, but not so inexpensive they could be counted as "budget-friendly," which means they're still an investment, especially if you're used to buying models in the $100-$200 range.
The LCD-2 don't implement Audeze's Fazor technology, so you'll likely want to do some additional EQ-ing, but the 106mm drivers and wide frequency response generate great sound. They do an exceptional job layering instruments and vocals for enhanced detail with rich bass and airy treble.
The build isn't as unique or luxurious as Audeze's more expensive options but the metal build is durable and replaceable leather earcups are comfortable (you can also opt for vegan leather). Each pair comes with a sturdy carrying case and 1/4-inch to 4-pin mini XLR cable, but no adapters, so if you have other connectivity needs, you'll have to supply your own.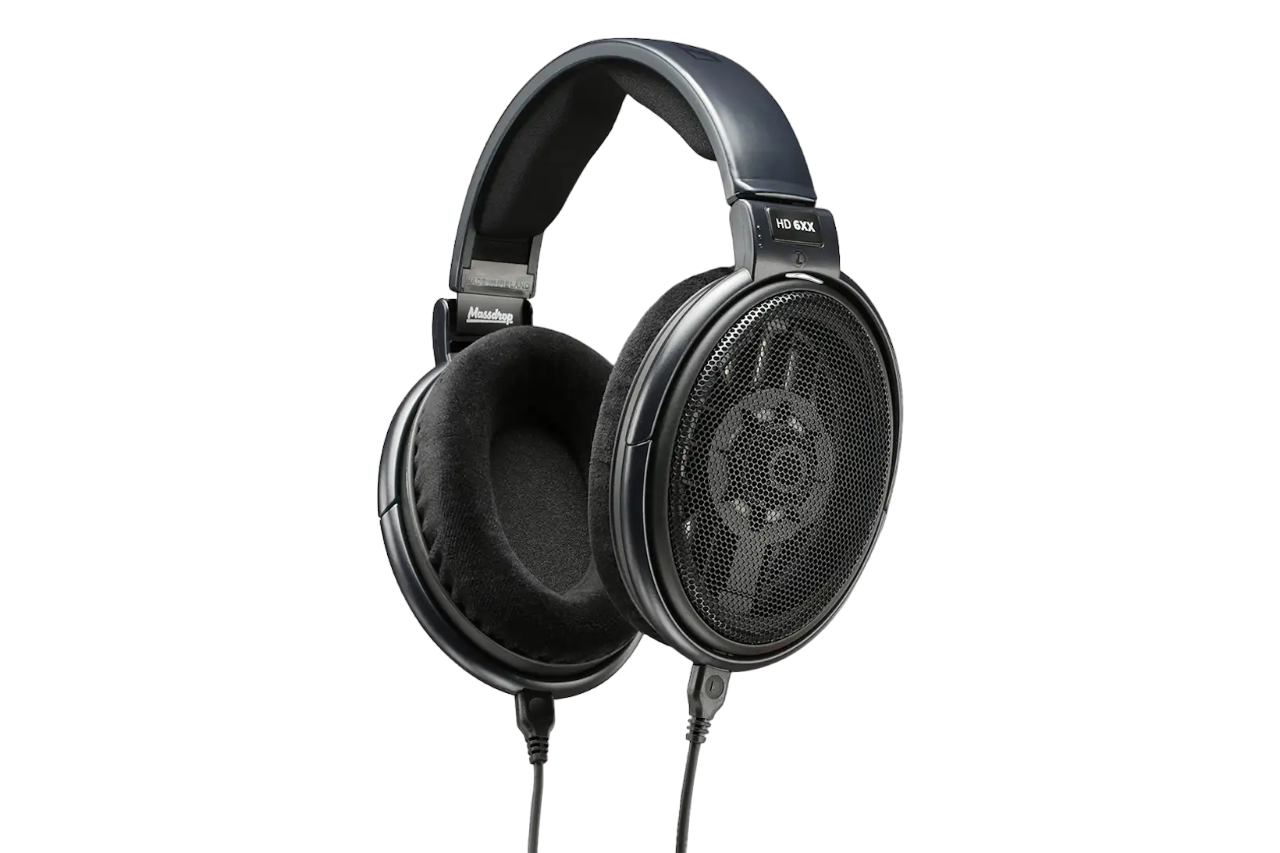 Sennheiser HD 6XX
Best jack-of-all-trades
Something for everyone
$199 $239 Save $40
The Sennheiser HD 6XX are a great pair of headphones for someone looking to explore open-back listening without investing thousands or sacrificing features. The HD 6XX can deliver solid sound, the earpads and headband are replaceable, and each pair comes with a detachable 6-foot cable.
Pros
Affordable
Detachable cable
Intuitive design with replaceable parts
Cons
Master of none
Needs an amp
The Sennheiser HD 6XX are almost a carbon copy of the HD650 at a reduced price thanks to Drop's initiative to improve existing products and supply them in accordance with market demand. Like the HD650, they perform pretty well across the board and won't rob you of your savings. While they don't necessarily excel in any particular area, their steady execution and solid build make them a great entry-level option or supplementary pair.
The HD 6XX provide neutral, well-balanced sound that will satisfy most listeners, but, word to the wise, these aren't a low-impedance pair. So even though they aren't super expensive, you will likely need to get an amp to achieve the desired volume.
The build on these is particularly lightweight for open-back headphones, weighing in at 260 grams; this is due, in part to their plastic frame. Adding to their comfortability, the HD 6XX feature large, velour ear cups that stay comfortable throughout a long listening session. Each pair comes with a proprietary 2-pin to 3.5mm cable that is detachable, and replacements can be purchased online.
Do you need open-back headphones?
Open-back headphones aren't for everybody. Not only do they let sound in but they also let sound out, meaning anyone sharing space with you will hear your content. If you use them, you'll likely need to ensure you're not bothering anybody with your audio. To preserve fidelity, most open-back headphones need a wired connection, eliminating them from being good commuter headphones. Most models will also require the help of an amplifier to deliver better audio.
There's a lot of cool science behind this, but a simple way to determine whether your pair needs the extra boost is to look at the specs and identify its impedance (which is its resistance to an electrical signal). If the impedance is above 50 ohms, you'll likely need an amplifier. This isn't a steadfast rule, though, as the final answer is relative to sensitivity too. You can also use a calculator to determine if you need more power. Essentially, without an amp, you won't have much volume control, and it's likely everything will be too quiet. If all this seems like too much of a sacrifice, but you still want to level up your audio game, consider exploring lossless audio and alternative equipment.
Final thoughts on the best open-back headphones
Barring stellar studio monitors, open-back headphones are the best investment if you want to experience premium, hi-fi listening. Our favorite option for most users are the Hifiman Sundara; they are available at a solid price point with a wide frequency response, low-impedance, and specially developed "supernano" diaphragms for detailed listening. If you're ready to claim the title of audiophile, and you want to invest more, check out the Focal Clear Open Headphones. The Focal Clear will cost a pretty penny, but the price certainly reflects the quality. Sound quality is great, the build is comfortable, and the included accessories prime them for studio use.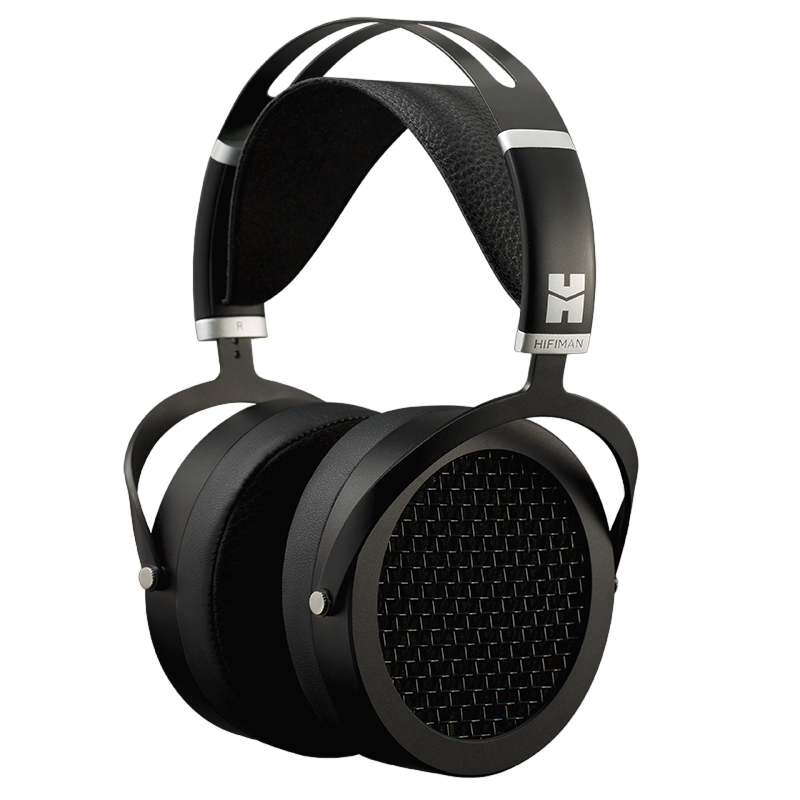 Hifiman Sundara
The Hifiman Sundara are a great part of mid-range, open-back headphones that will satisfy most listeners. They feature a comfortable, albeit slightly heavy build, with a wide frequency response, and planar-magnetic drivers to deliver neutral yet highly-detailed audio.
If you're not ready to shell out the cash, or you aren't sure open-back is for you check out the Philips Fidelio X2HR, a great pair of starter headphones that will expose you to open-back sound.