Entertainment
"He told me to say I was hacked" – US-based businesswoman makes turn around and reveals she's pregnant for Davido (videos and screenshots)
US-based businesswoman, Anita Brown, has retracted her claims about being hacked and stated that she is actually pregnant for popular Nigerian singer, Davido.
Recall that a few days back, Anita, who has over 500,000 followers on Instagram, sent a DM to a Nigerian blog to expose her alleged pregnancy for the Nigerian singer and came out to deny the texts claiming her account was hacked.
In a recent update, Anita claimed she was not trying to chase clout with the allegation, and revealed that she was indeed pregnant with the singer's child.
She took to her Instagram page to reveal that she met Davido in 2017 and share screenshots of her conversations with him as proof of their relationship and the texts where he begged her to say that she was hacked and not pregnant.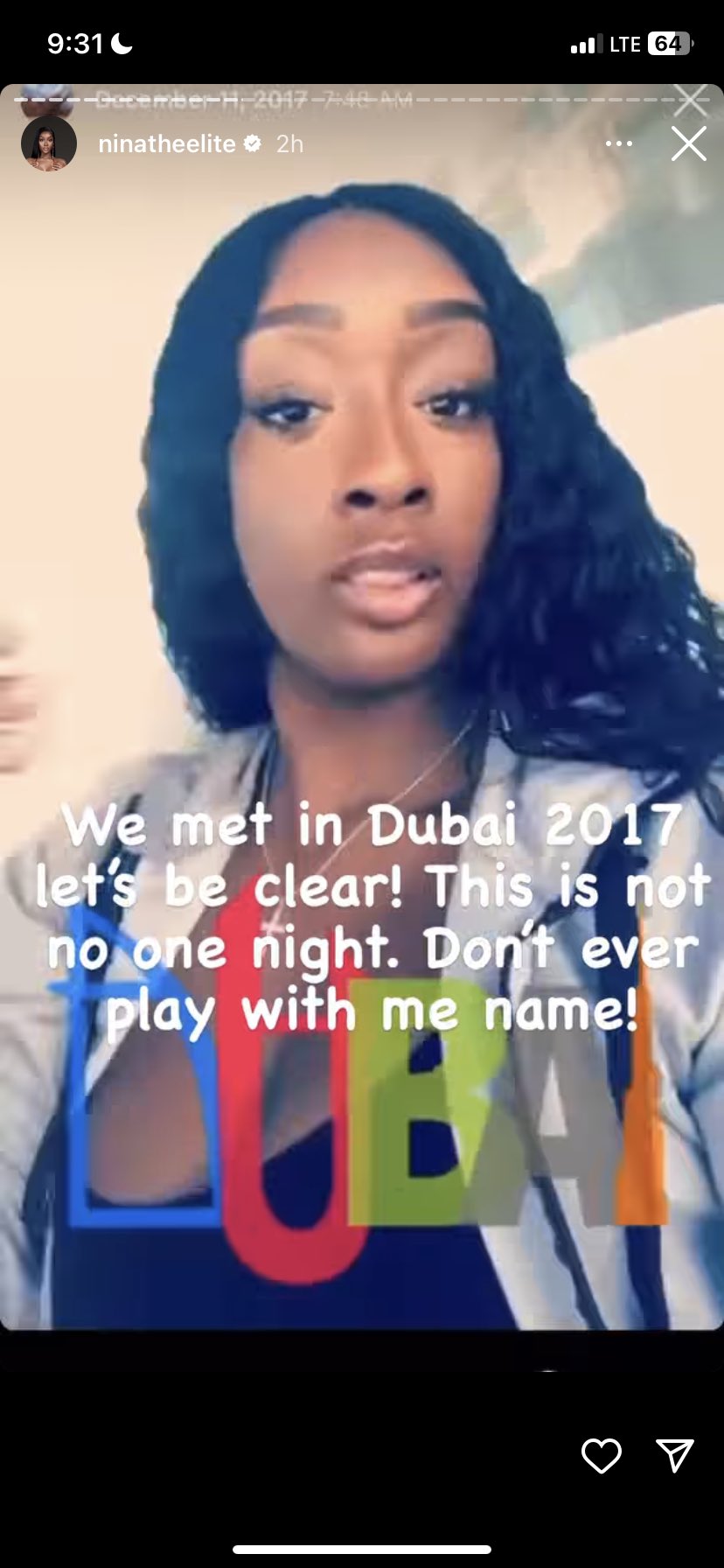 She stated that she had no idea he was married because his page didn't look like that of a married man and the wedding was so lowkey she didn't hear about it while she was abroad.
Watch her speak below,
She also took a pregnancy test and shared the result online to prove to the naysayers that she was indeed pregnant. Watch the video below,
Read her conversation with Clark Adeleke below,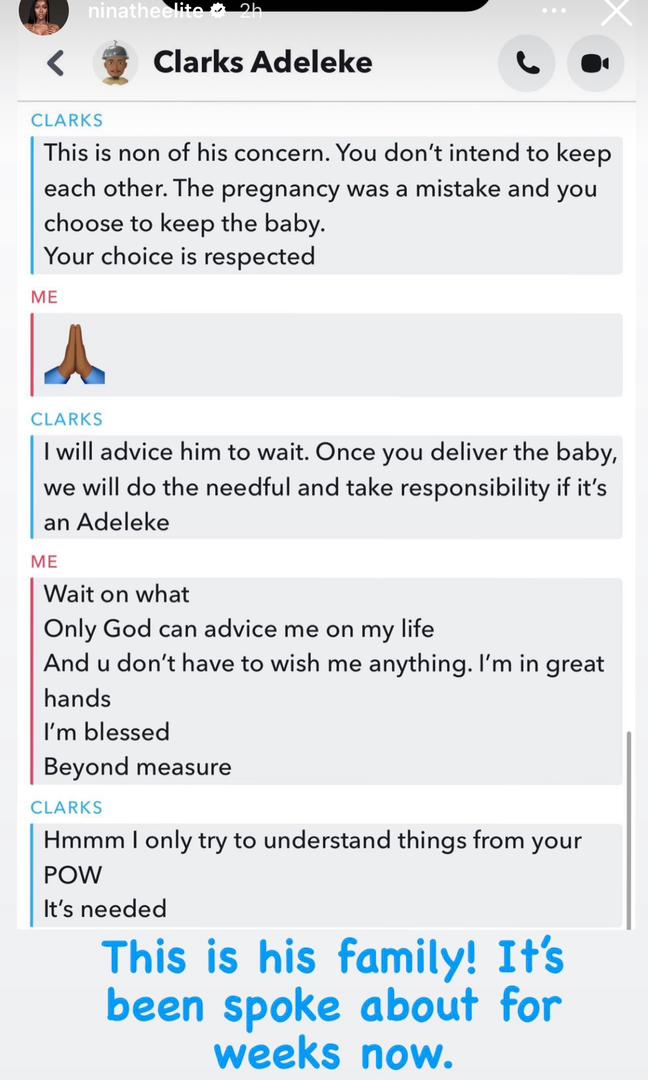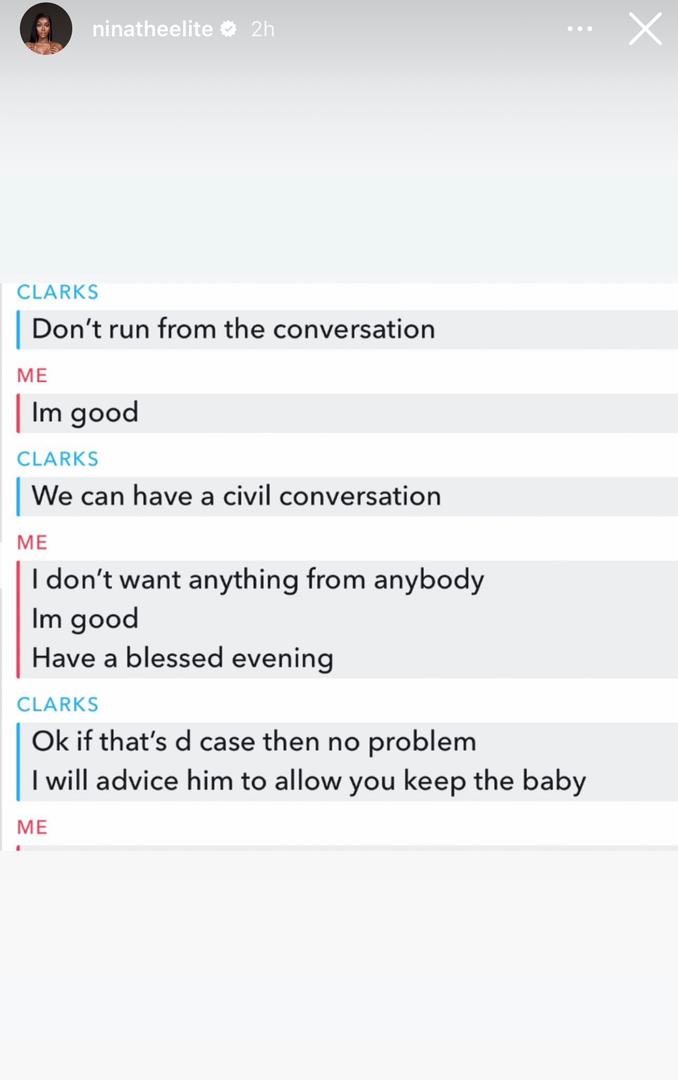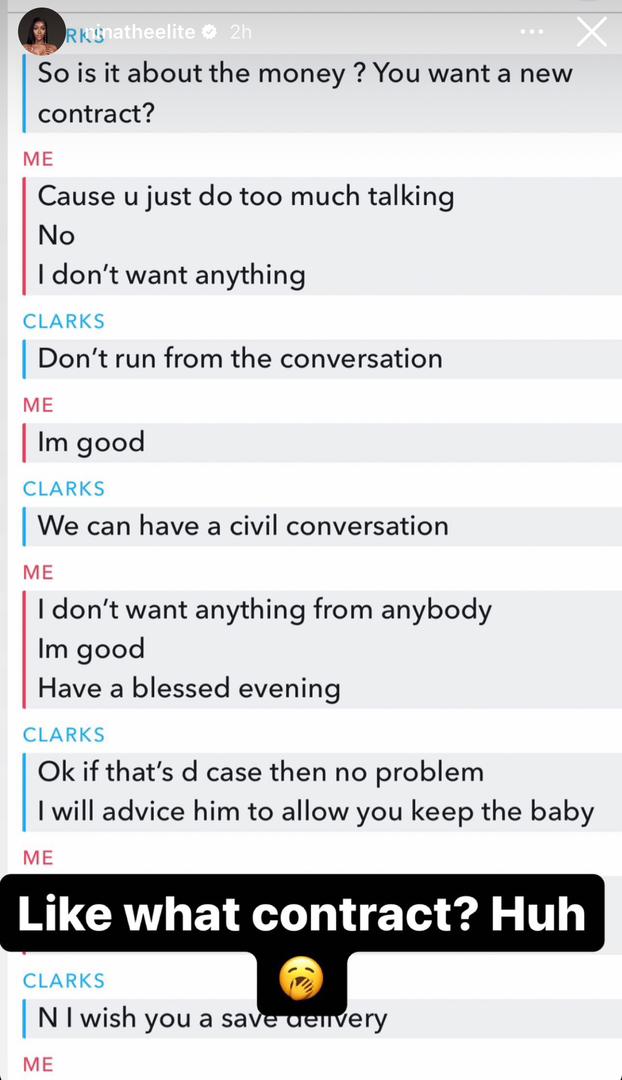 Read her texts with Davido below,