Todays Stories
I am an Android user and these 7 iOS 17 features are giving me iPhone envy
I'm a devout member of the Android community and have been for a number of years, for a variety of reasons I won't go into here. Needless to say I made it clear that I have no intention of leaving Android, Especially considering Apple's inconsistent and inconsistent take on the back button.
But during the WWDC 2023 keynote, I found myself so intrigued by the new features that were coming to iOS 17, that I actually felt myself thinking "Oh my God, I wish I had this feature on my phone." Will it be enough to make me switch platforms? Not at all, but these iOS 17 features do a great job of trying to bring me back to my iPhone after a 12-year absence.
Direct voicemail
It's 2023, and legitimate phone calls are rare. Like most of you, a good percentage of the calls I receive are part of some kind of scam, but from time to time something important slips up. I'm not one to ignore calls and leave the fate of the call to the voicemail gods, because sometimes an important call from an unknown number slips through. Fortunately, Apple's Direct Voicemail feature will make me more inclined to do so.
Why? Because instead of answering a call to see who's on the other end, iOS 17 will send them to voicemail and transcribe the message they leave in real time. It might be someone trying to convince me that I need to pay back taxes with Apple Gift Cards, which I'd rather not talk to. Or maybe it's the plumber I've been trying to get for days to explain why he hasn't come yet.
Live voicemail helps me filter out those calls, and if I feel the need to actually talk to the caller, I can pick up mid-message. Not to mention the fact that it will apparently filter out spam calls before they can reach your answering machine in the first place.
And to top it all off, iMessage will be able to transcribe annoying voice messages that no one likes. That would be pretty cool, and it's a feature that WhatsApp hasn't been able to roll out to my phone yet.
standby mode
I'm not a fan of smart screens, but I'm intrigued by iOS 17's StandBy mode primarily by how it activates, and the fact that screens are somewhat customizable to let you see what you want to see — all without having to buy a separate device.
Simply flip your iPhone landscape while charging, and StandBy mode starts working. It doesn't have to be MagSafe either, despite what Apple's announcement seems to imply, as long as the phone gets power from somewhere.
I currently own a Pixel Stand 2, which is a wireless charging stand that does something similar to this with the Pixel 6 Pro. But it doesn't feel nearly as versatile, especially since it relies on the carrier itself for activation – and is a bit inconsistent in its implementation from my experience. So something more subtle, and not dependent on an additional supplement, would be great.
check in
Check-in is probably the most important iOS 17 update, because there are real-world security apps. The idea is that Check-in will be able to automatically detect when you get home, and let friends and family know you've made it safely. It can also recognize if you're not making progress, and has the ability to forward information about your location, route, cellular service, and battery.
This is a very important feature for people who walk or travel alone, especially women. Checking in can help your loved ones feel more at ease, knowing that they'll be updated on your progress no matter what. Likewise, travelers experience it from the other end, knowing there is someone out there who can call for help if they need it – no matter what happens.
I'm a fairly large guy, and there aren't many occasions where I feel unsafe walking alone. But it does happen, and there are usually people waiting for me to let them know I'm home safe. Having a feature built into my phone, like check-in, can help everyone feel more at ease.
Plus, at the very least, if my phone sends a "I'm home safe" message, I can't forget to do it myself. I'm so bad at doing that (sorry, mom).
AirDrop updates
I've found myself jealous of AirDrop over the years, especially since the Android equivalent has been lingering in development hell. Until very recently. Because, to be honest, getting files and photos between my phone, tablet, and Windows laptop can be difficult. AirDrop could have made that much simpler, even before the upcoming iOS 17 update.
Apple is now improving AirDrop. Come iOS 17, you'll be able to initiate an AirDrop transfer by bringing your phones close together, almost like old Bluetooth apps from the early 2000s. Files can also be sent online, in their full original quality, in case you can't hang out together until they're fully transferred.
Not to mention the fact that NameDrop makes sharing contact information incredibly easy. I no longer have to worry about whether it matters if my business cards are three years old. And I won't have to type in contact info or scan QR codes to get someone's details.
It's a shame that, like many features, the new version of AirDrop is an Apple exclusive.
Clean up two-factor verification messages
If you're anything like me, your text messaging app is probably full of two-factor verification codes — all of which become completely useless five minutes or so after they arrive. Needless to say, deleting them all is a bit of a pain, which is why I'm glad to hear that iOS 17 will be able to do this automatically. iOS 17 even does this in your email inbox, because those verification codes don't always come via SMS.
The catch is that you have to use autofill to sign in to all of your accounts. If you'd rather sign in manually, iOS 17 won't be able to register that you've already used it and entered the code — leaving it undeleted indefinitely.
Better support for electric vehicle charging in Apple Maps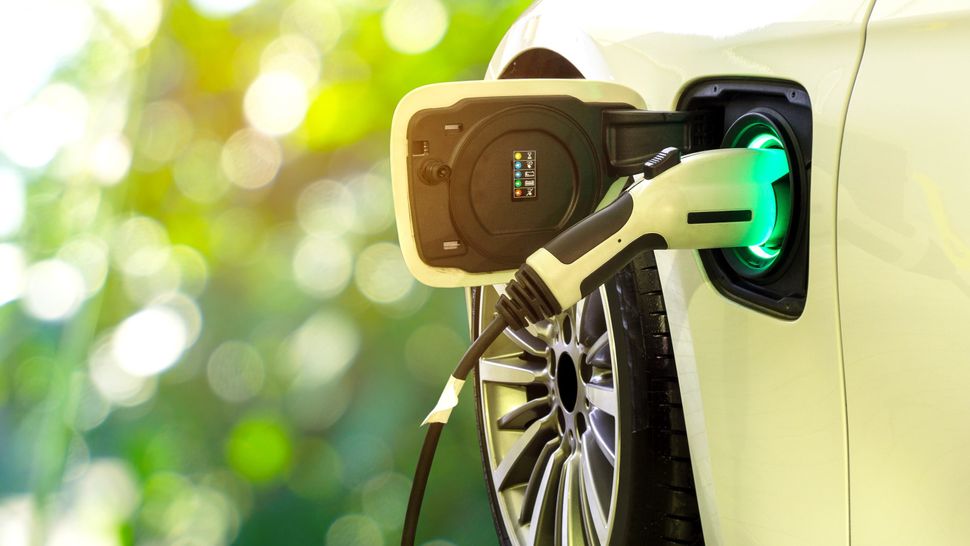 One personal fault for me is the lack of support electric cars are getting from the likes of Apple and Google. Although they are giants in software and mobility, they are regularly outclassed by third-party apps and services. Fortunately, iOS 17 will see Apple Maps move towards fixing this issue.
Apple Maps will now let you find electric vehicle chargers on your phone and via CarPlay, along with real-time information about that charger's status. Because driving to the charger and finding it's already in use sucks, and it's a surefire way to add a bunch of unnecessary wait to a long road trip. That way at least you can know ahead of time and potentially be redirected to a vacant plug.
Apple Maps will also give you the opportunity to filter for the shipping networks they will provide to you. Just in case you have some kind of vendetta against Electrify America or one of its many competitors. The only downside is that this will initially only work on select cars – and it's not clear which ones.
It's far from a perfect solution, and it would be nice if Apple (and Google) Maps offered more robust routing for electric vehicles without connecting to your car. But it's a start, and it leaves room for Apple to deliver a lot in the coming years.
Turn your iPhone into a pet camera
So this hasn't actually been confirmed, and it seems to be based on a supplement, but it's still pretty cool. The idea is that some sort of MagSafe-enabled 360-degree robotic mount could work in conjunction with iOS 17 to track your pets' activities when you're not home.
Not only that, but Apple's Animal Body API may be able to read your pet's body language and understand what kind of emotional state they are in. I can easily foresee a situation where your pet might look distressed, or want to go out for it. Bathroom break, and you're not around, you get a notification.
Heck, Apple sold me with its 360-degree pet monitoring. I have a camera in my living room next to my dog's bed, which I use to monitor him when I'm not there and to warn me of potential barking. But that camera has one point of view, and there are times when my dog ​​gets out of sight. 360-degree tracking can be useful, especially if there's additional pet-specific software included as well.
The only downside is that I will need a spare iPhone that I don't use all the time. Good thing I don't really intend to change it, right?
minimum
A few weeks ago, I wrote about how I wouldn't consider switching to an iPhone until Apple sorted out the back button situation once and for all. We haven't heard anything about this with iOS 17, so I can only assume that the navigation will remain exactly the same. So I won't buy an iPhone once I'm ready to part with the Pixel 6 Pro.
But it's fair to say that Apple has been killing it off with software updates this year. The fact that these features can make me, as a fully committed Android user, feel some serious envy is testament to that. Especially since experience tells me that Google, Samsung, and other big-name Android developers aren't likely to be stepping in with their own solutions anytime soon.
But who knows, maybe Apple will sort out its tricky navigation once and for all, and I could honestly consider making the switch. But until then I can only look at these features and dream of what it could be.
More Tom's guide