Entertainment
"I busted Davido's father's house and we sold 20 TVs from his father's house" – B-red recounts how he and Davido sponsored their careers (video)
Nigerian singer, B-Red has narrated how he and his cousin Davido sold up to 20 TVs from his father's home in order to finance their musical ambitions.
B-Red recalled how music mogul Don Jazzy had offered to assist them if only they could return to Nigeria to start their musical careers in an interview on Echo Room.
They had made the decision to break into Davido's father's home and sell off numerous TVs because they didn't have any money of their own.
He claims that he and Davido initially discussed selling several vehicles but changed their minds after realizing that they were not registered in Davido's name.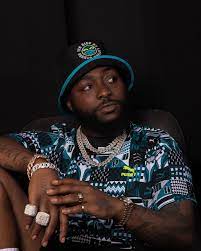 B-Red admitted that he now regrets doing that since he sees it as a disrespect to his uncle, but he also expressed gratitude for having done it.
In his words;
"Don Jazzy told us to come to Nigeria and he would support us after we hosted him for 5 hours.
Me and Davido wanted to sell all the cars in the house, but we couldn't because the cars weren't in our names. Davido's father bought him Hyundai but luckily before we could sell it he had already changed the car documents to his name. We couldn't sell off the cars but we sold up to 16 to 17s TV plus 3 TVs from the basement.
I busted Davido's father's house and we sold 20 TVs from his father's house.
I regret doing all these things but at the same time, I am happy. I regretted it because of the disrespect, but at the same time I am happy I did it".
Watch him speak below;