Entertainment
Skiibii's Ex-girlfriend, Ms. Dsf engages in a heated argument with stylist, Maklinscout (Video)
Notable actress and Disc Jockey, Dorcas Shola Fapson professionally known as Ms DSF has been caught on camera in her home having an argument with her stylist, Maklinscout.
A video making the rounds on social media captured Skiibii's ex-girlfriend being yelled at by a stylist who lost it during a business transaction.
While she could be heard trying to narrate what happened between them behind the camera but failing, Maklinscout could be seen being hauled out of Ms DSF's house.
After the argument, the stylist posted an appeal on his Instagram story, pleading against dramatic clients who want to undermine his work.
"Dear Lord, I'll attract unproblematic, no-drama clients this June.
I'll attract clients that appreciate my talent and don't think they are doing me a favor by booking me.
I'll attract clients that will happily pay for services I render.
I'll attract clients that keep to time.
Amen," the stylist wrote.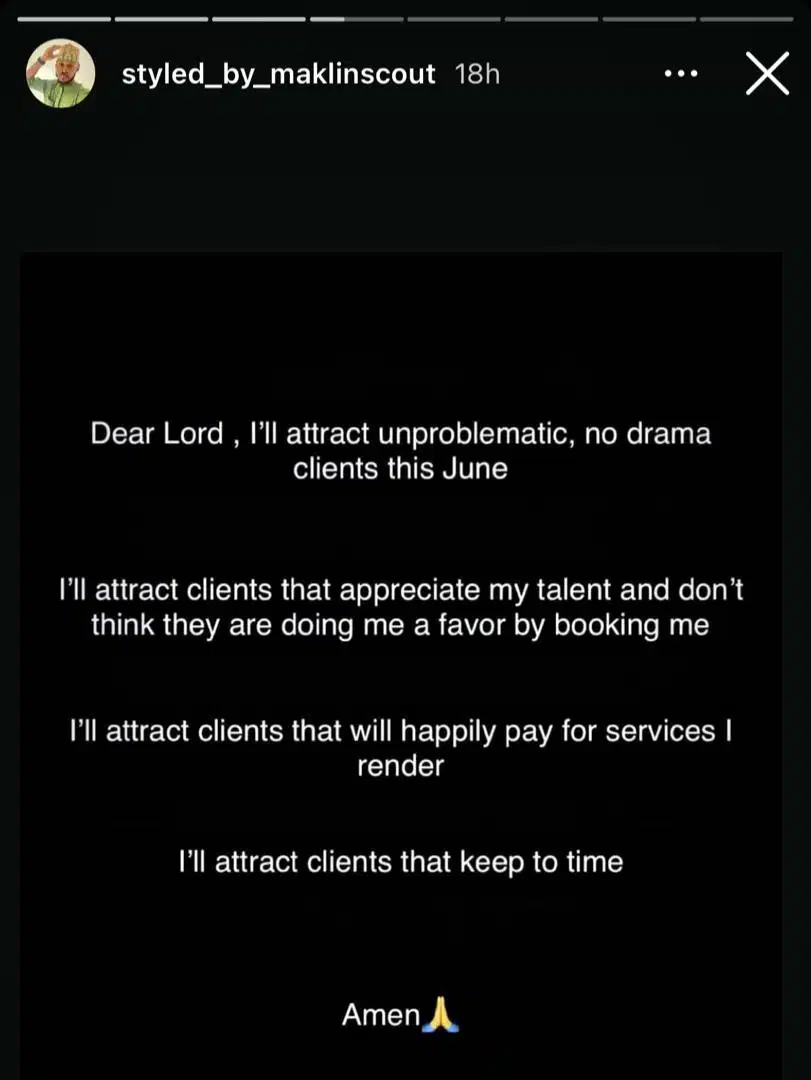 Watch the video below,