Quick Links
Google Pixel Fold: Pricing and availability
Should you buy the Google Pixel Tablet?
Apple products are quite successful in all their respective product categories, but the most dominant Apple product is probably the iPad. Ever since its introduction in 2010, the iPad has led the global tablet market share, sometimes accounting for half of all tablets sold worldwide. Android tablets never could catch up in sales or mainstream recognition despite attempts by just about every major Android phone manufacturer. Google too tried its hand at the tablet very early in the game with a series of Nexus tablets, but they were budget offerings that lacked polish.
However, after a five-year hiatus, Google has stepped back into the tablet game, this time giving it the attention to detail and polish it has given recent Pixel phones. The result is the Pixel Tablet, which has the best Android tablet software I've ever tested. The hardware ain't too shabby either.
About this review: Google sent us the Pixel Tablet and a case for the purposes of this review and didn't have input into its contents.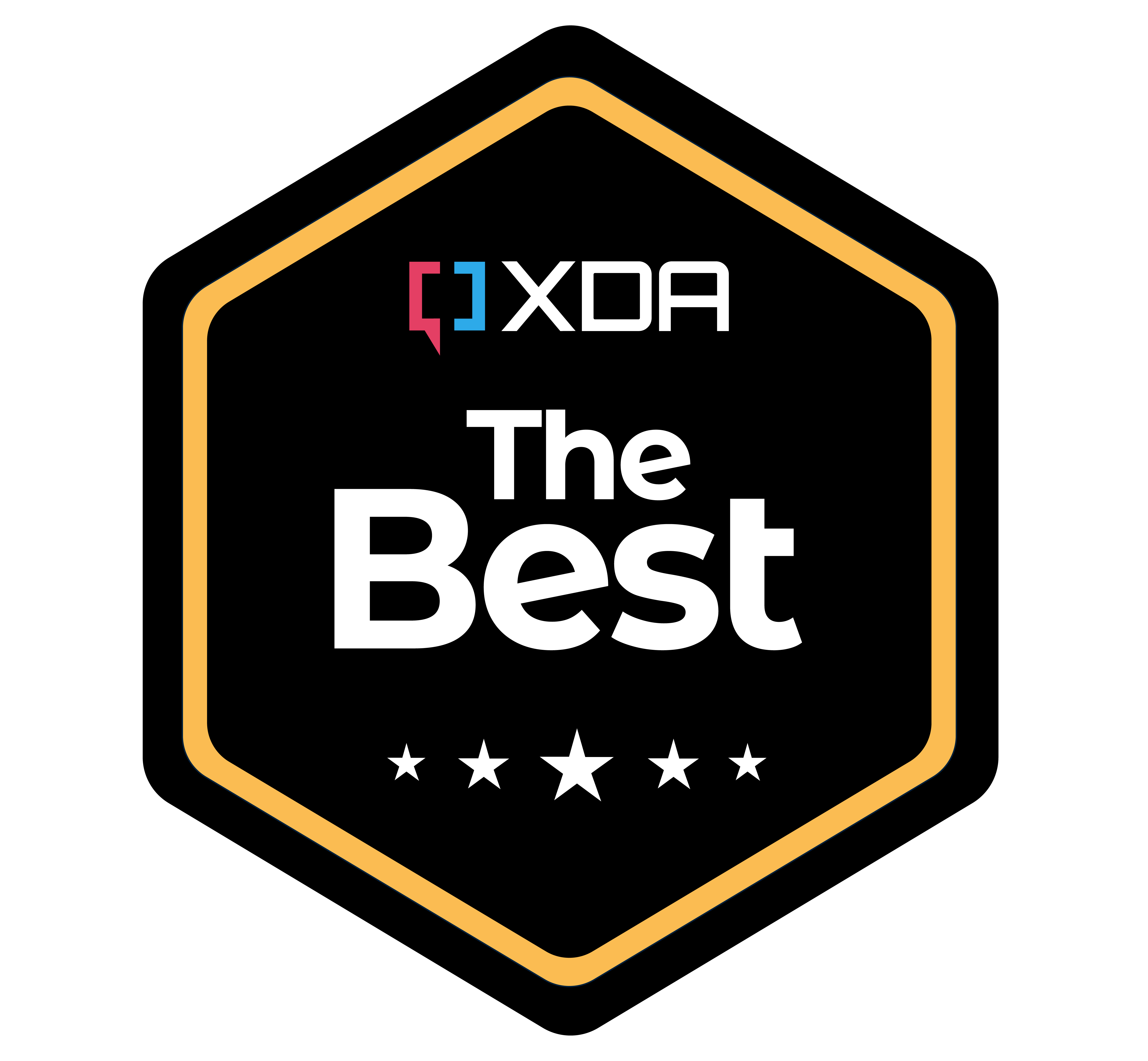 Google Pixel Tablet
Great Android tablet experience
Android optimized for widescreens!
The Google Pixel Tablet is an excellent tablet with the most polished and optimized Android software for a widescreen. The included speaker dock adds to the overall experience. 
Brand

Google

Storage

128GB or 256GB UFS 3.1

CPU

Tensor G2

Memory

8GB LPDDR5

Operating System

Android 13

Battery

27Wh

Ports

USB Type-C 3.2 Gen 1

Camera (Rear, Front)

8MP f/2.0, 8MP f/2.0

Display (Size, Resolution)

10.95-inch 2560x1600p 60Hz LCD

Price

$499

Size

10.2×6.7×0.3 inches (258x169x8.1mm), 17.4 ounces (493g)

Connectivity

Wi-Fi 6, Bluetooth 5.2, UWB

Colors

Hazel, Rose, Porcelain

Build

Aluminum enclosure with nano-ceramic coating
Pros
It's the most optimized Android has ever been for widescreens
Speaker dock adds functionality
Easy to hold and carry
Cons
Not the best display
Tensor G2 not great for heavy gaming
Google Pixel Fold: Pricing and availability
The Google Pixel Tablet is available for preorder now and begins shipping on June 21. It comes in three colors — Porcelain, Hazel, and Rose — and is priced at $499 for the 128GB storage model or $599 for the 256GB model. The price includes the speaker dock, which adds to the overall experience. The tablet is available on Google's own store, which includes 12-month financing options, and also at all major U.S. retailers like Best Buy or Amazon.
What's in the box?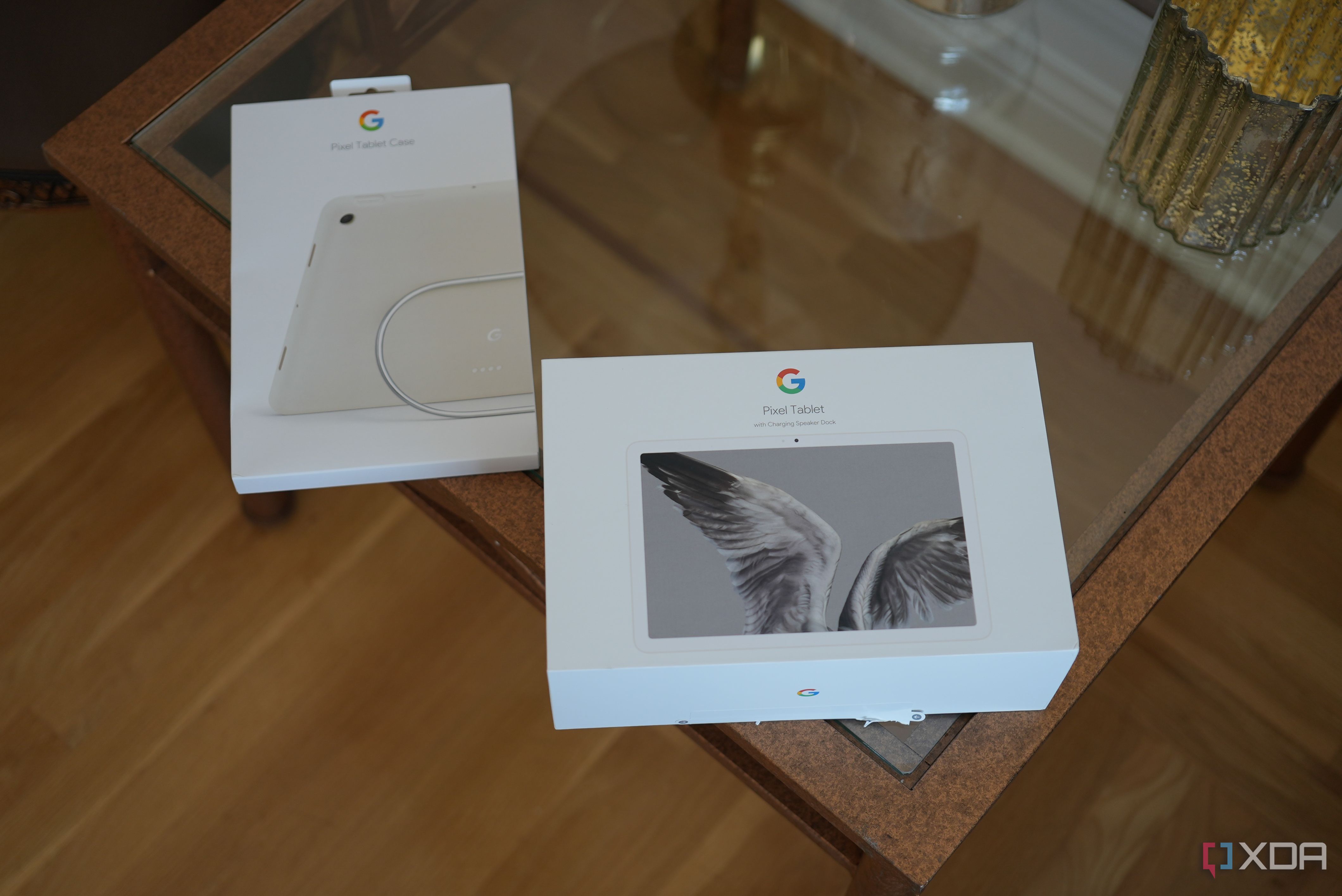 The Pixel Tablet comes packed very much like the Pixel phones, in a simple white box without any plastic wrappers. When you open the cardboard box you're greeted by the tablet wrapped in a sheet of thin semi-transparent paper. Right away you see that a charger is included, which is nice. But the charger is for the speaker dock, not the tablet itself, which uses coaxial power connectors. The dock is underneath the tablet, unwrapped. The unboxing experience is minimal, but very environmentally friendly.
Google also sent us a rubbery kickstand case for the tablet, which is a separate purchase ($79). The case wraps around all four corners and sides of the tablet, with a raised lip to protect the screen when the tablet is placed facedown. The metal kickstand is a slightly odd oval shape because it is designed to fit around the speaker dock. At $79, the case is probably overpriced, but the kickstand does help if you want a hands-free tablet experience when not attached to the dock.
Design and hardware
The dock helps it stand out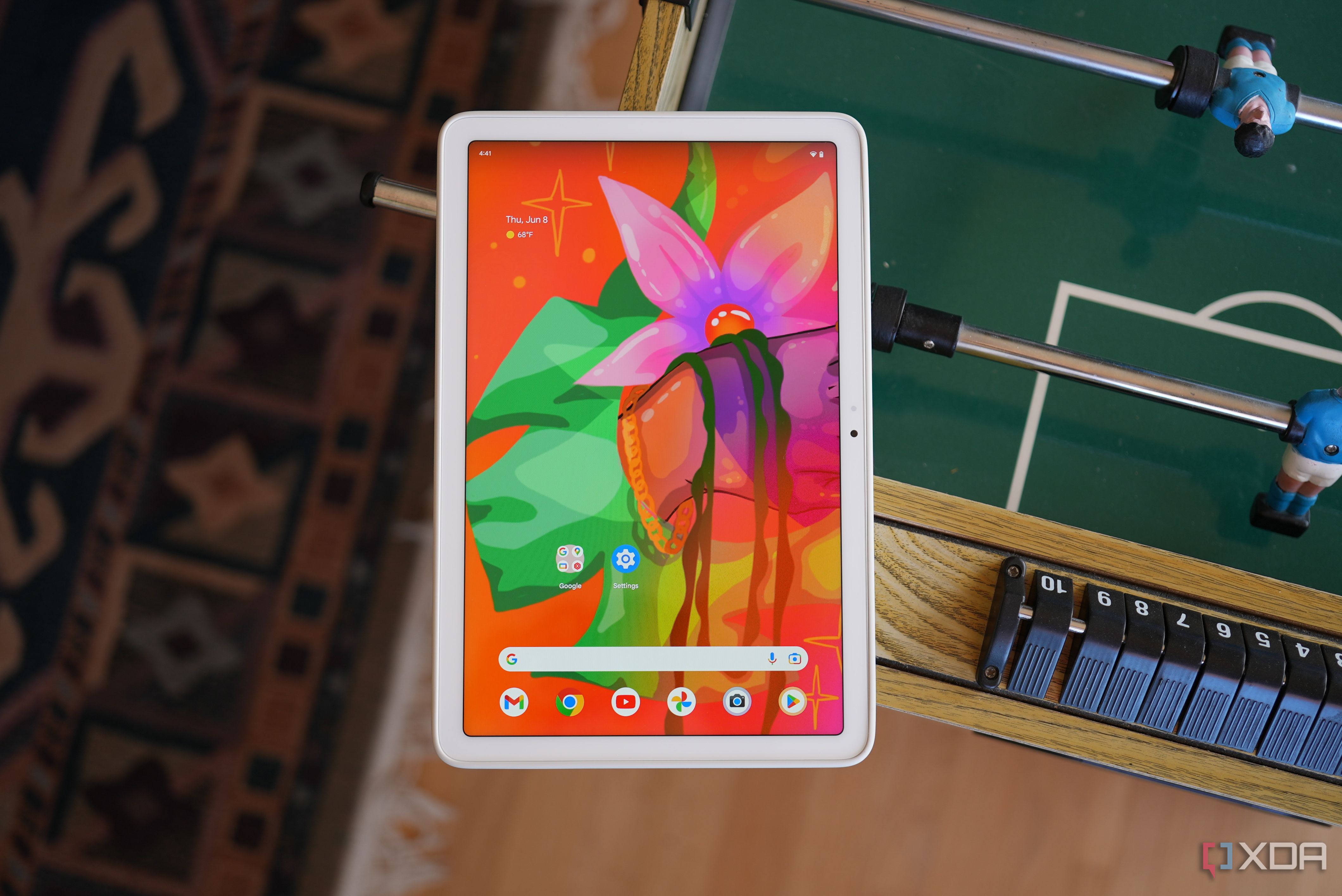 When it comes to hardware and looks, the Google Tablet by itself holds no surprises. It's on the small side, weighing 1.08 pounds (493g), with an 11-inch 60Hz LCD screen wrapped by relatively thick bezels. The back and sides are a single piece, and while it feels nice with a matte coating, the material is recycled plastic. I do like that the body of the tablet has more curves than recent iPads or Samsung tablets. That, combined with the more playful colors, make for a tablet that feels more gentle and warm, compared to the cold, hard machine vibe of recent iPads and Galaxy Tabs.
There are the expected buttons here. The power button doubles as a fingerprint scanner and the volume rocker is located close by on the top of the tablet. There are also two rubber nubs at the bottom that help prevent the tablet from slipping when leaned against something. The backside is minimal, featuring only a Google logo, three pogo magnetic pogo pins for the dock, and an 8MP camera (the front-facing camera is 8MP too).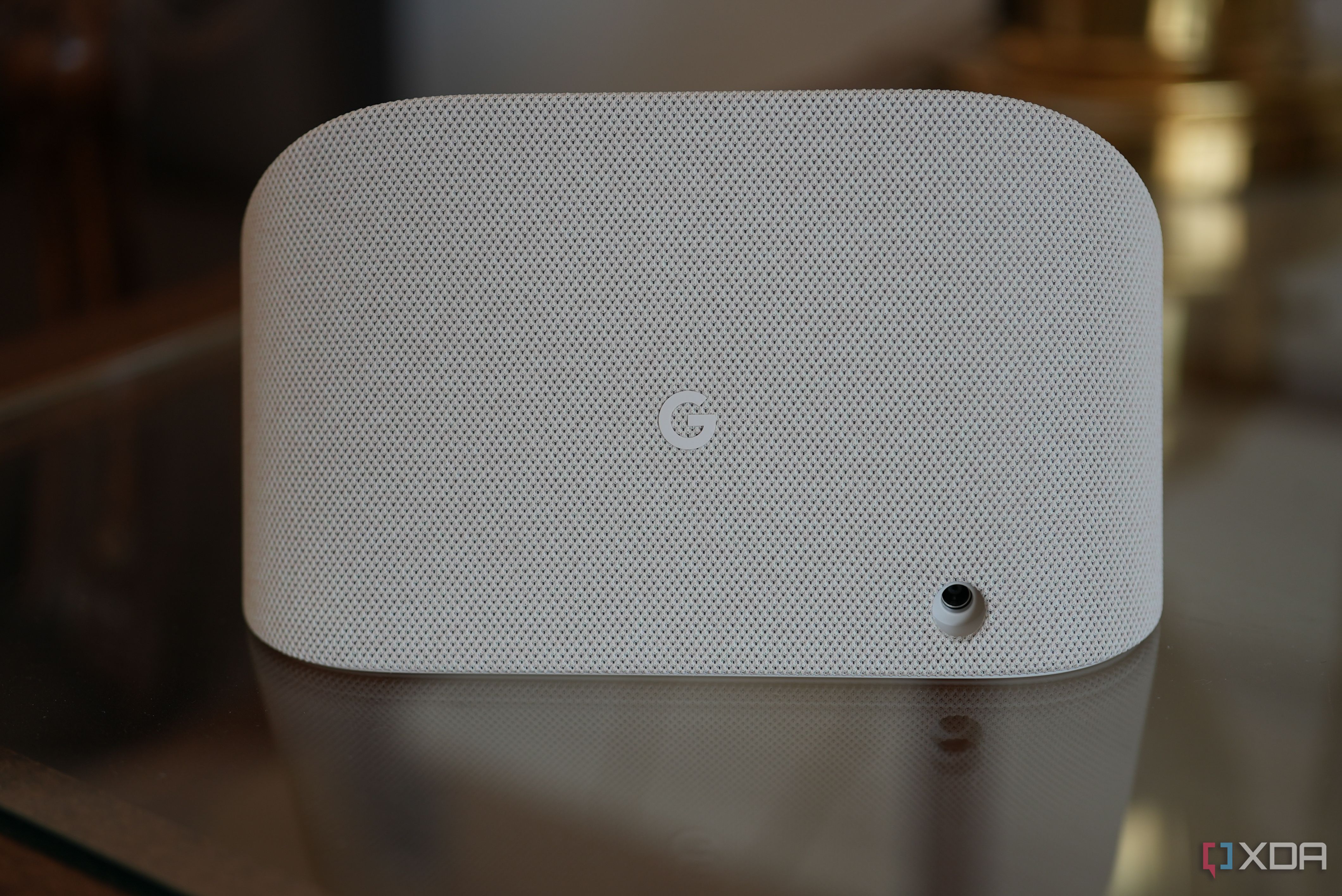 The dock is only 6.6 inches wide and 3.7 inches tall, so it's small enough to sit on any table and nightstand. Almost the entire dock is covered in mesh, with only one flat side with the three magnetic pogo pins. This is where you attach the Pixel Tablet, and the action is effortless — just bring the tablet close and it snaps into place.
Considering the speaker dock requires a dedicated power source, it is not meant to be portable like the tablet. It's meant to sit at your home full time and be the home base for the tablet. When the tablet is docked, it behaves like a smart photo frame, smart clock, and speaker. I'll elaborate more on other features in the performance section, but it's a good piece of companion hardware that adds some usability to a tablet and separates the Pixel Tablet from all other Android tablets on the market right now.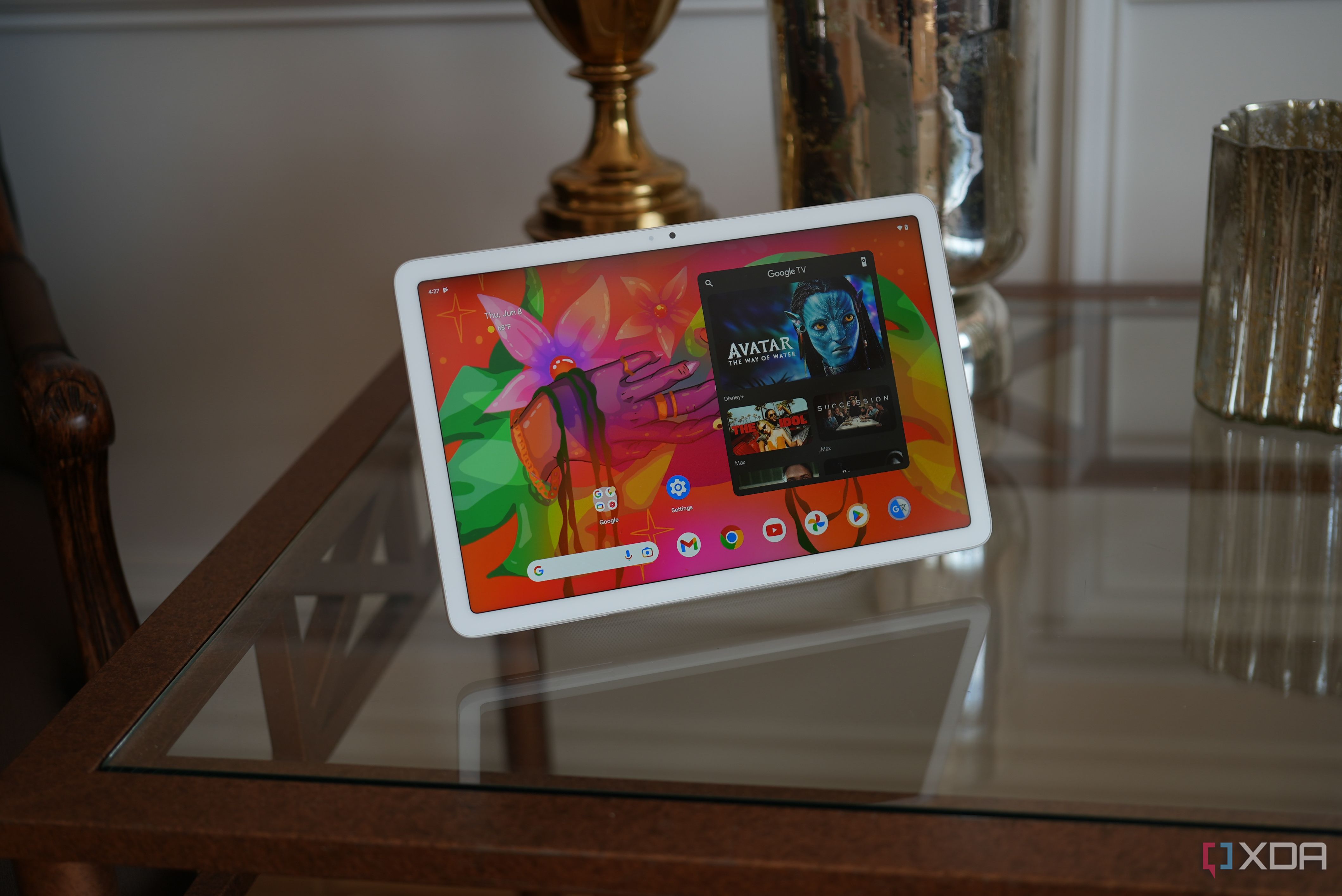 Getting back to the display: I know the specs aren't that impressive — LCD, 60Hz, 500 nits of brightness — but I'm satisfied with it, especially since Google doesn't seem to be marketing this as a power user, gaming-heavy productivity machine. The screens in my iPad Pro or Lenovo Tab Extreme look better, but those are pricier devices. The Pixel Tablet is meant to be a casual home device, and it's well-optimized for that purpose. The UI feels smooth enough even at 60Hz.
I also enjoyed watching movies on the tablet, even when undocked, thanks to the four speakers, two on each side, that pump out symmetrical, and full audio. Of course, with the speaker dock, the audio jumps to another level.
Pixel Tablet on top of an 12.9-inch iPad Pro
Google is, annoyingly, doing that Apple thing where they don't want to reveal exact numbers when it comes to components like battery size, advertising the Pixel Tablet's battery in some vague "XX hours of use" metric. Digging into systems info, I can see the battery is a 7,020mAh cell, which is definitely on the smaller side, but it almost doesn't matter because this is a tablet designed to be docked whenever you're not using it, so it's being charged more often than most devices around the house. The fingerprint button works fine, but the tablet's haptics are weak and mushy compared to not just the iPad but also other Pixel phones. The USB-C port charges the tablet at 30W speeds, but unfortunately, doesn't support display out, which means the Pixel Tablet does not work with any consumer AR glasses like the XReal Air or external displays.
Under the hood, you have a Google Tensor G2 chip, 8GB of RAM, and either 128GB or 256GB of UFS 3.1 storage. Tensor G2 is not technically the most powerful chip, but it's designed to handle Google's machine-learning algorithms and does a great job. UFS 3.1 storage is slower than what's used in most phones, but again, this tablet isn't likely going to be used at a rapid-fire pace like smartphones.
Software
Google lives up to its promise of optimizing Android for widescreens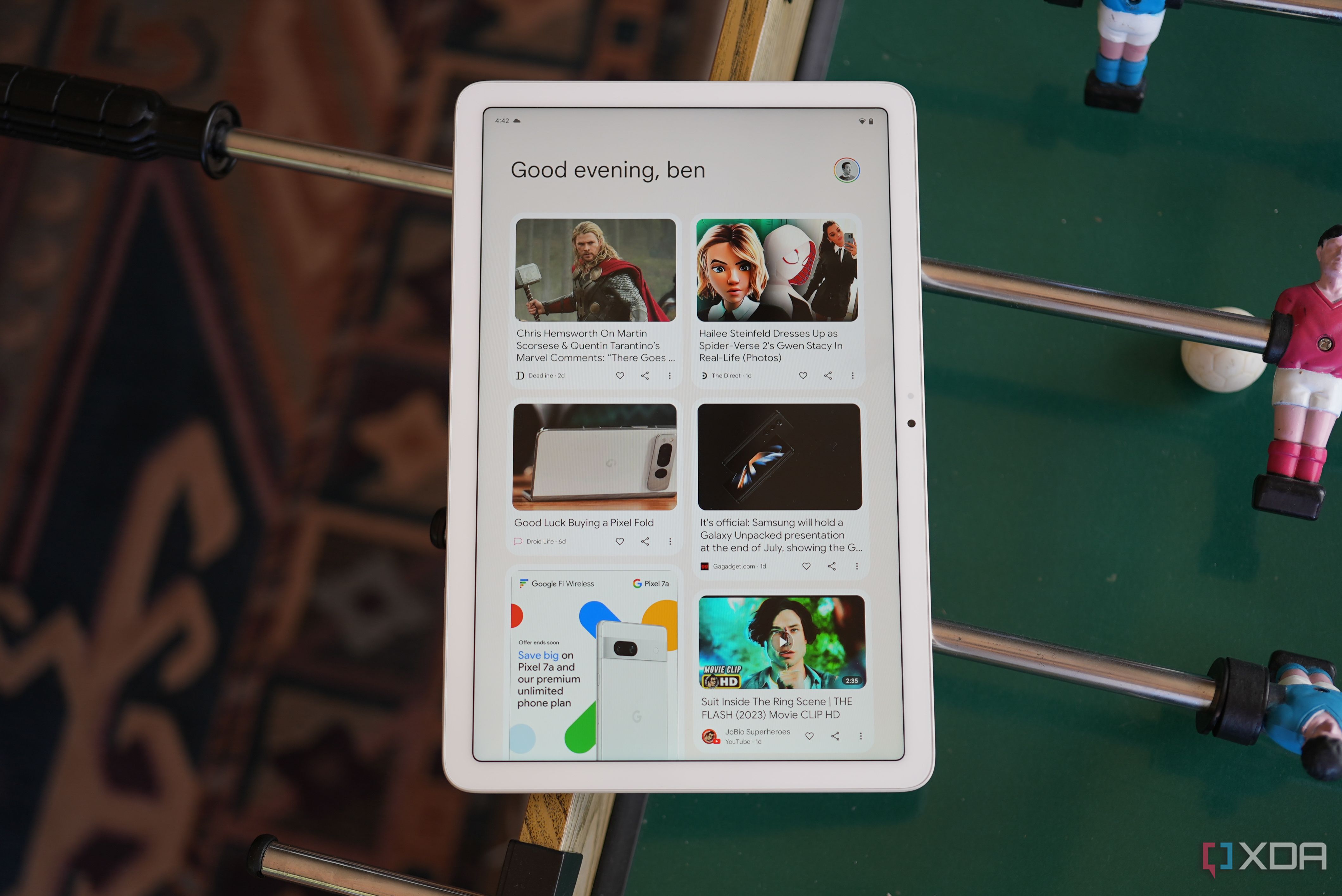 The Pixel Tablet's software is good (but not Google Now, which sucks). 
I've reviewed a lot of Android tablets and large foldables over the years, and there's always been one constant complaint: Android and its apps are often not optimized for larger or wider screens. Some Android apps, like Twitter, look ridiculous on anything that's not an upright rectangle, with a single tweet stretching out across a landscape canvas (Twitter for iOS doesn't suffer from this problem, so this is just a case of Twitter putting more effort into the iOS app). Other apps, like Instagram or YouTube Studio (the latter a Google app), will open sideways on a tablet because the app wasn't programmed to play nice in landscape orientation. Experienced companies with polished software like Samsung and OnePlus will usually find workarounds, such as forcing an app to display in a smaller rectangular window, but these feel like bandaids more than actual fixes.
The Google Pixel Tablet, because it comes from the maker of Android, has a slightly better time. For one, it can program Android to take into account app behavior a bit better than Samsung can. Second, Google has convinced a longer-than-usual list of app developers to optimize their apps for the Pixel Tablet, including WhatsApp, Zoom, ESPN, Microsoft Word, Netflix, and more. Google's reviewer guide for media lists over 80 apps that it claims have been "optimized for the Pixel Tablet." Though to be fair, a third of them are native Google apps, and the optimization for some apps like Spotify and Netflix doesn't seem to be unique or new to the Pixel Tablet, they're just optimized for the widescreen experience the way they have been for other tablets or foldables for a while now.
Here are just some app optimizations I'm seeing for the first time in any Android tablet:
Calculator app has an extra "history" to show you the last few calculations.
Twitter opens in a smaller upright rectangle when in landscape orientation, and it can be placed in three positions (left, middle, right) in the screen. It will not open fullscreen in landscape orientation because it looks ridiculous.
Instagram can be split-screen. This is huge for an Instagram addict like myself because I can open Instagram and another app at the same time. This is the first time I have seen Instagram able to share screens with another app anywhere. No other Android phone or tablet, or even iPad, can do this.
Chrome can open two tabs side-by-side, showing two websites on the same screen.
It's quite telling that Google is fully aware of the Twitter Android app situation. The Pixel Tablet simply won't open the app fullscreen in landscape mode, instead forcing half the screen to show empty black space (which you can fill with another app, but that this is the default look when you launch Twitter is amusing). If Google can improve the Android tablet situation, perhaps Twitter may finally put a bit more effort into the Android app.
I'm also happy to report that Gboard shows up in split keyboard mode automatically when using the tablet in landscape. This has begun rolling out to other foldables and tablets, but very slowly. For example, I can split Gboard on the Galaxy Fold 4 or Lenovo's Tab Extreme, but not OnePlus Pad or Oppo foldables. The inconsistency has been annoying, and I'm glad at least the Pixel doesn't suffer from it.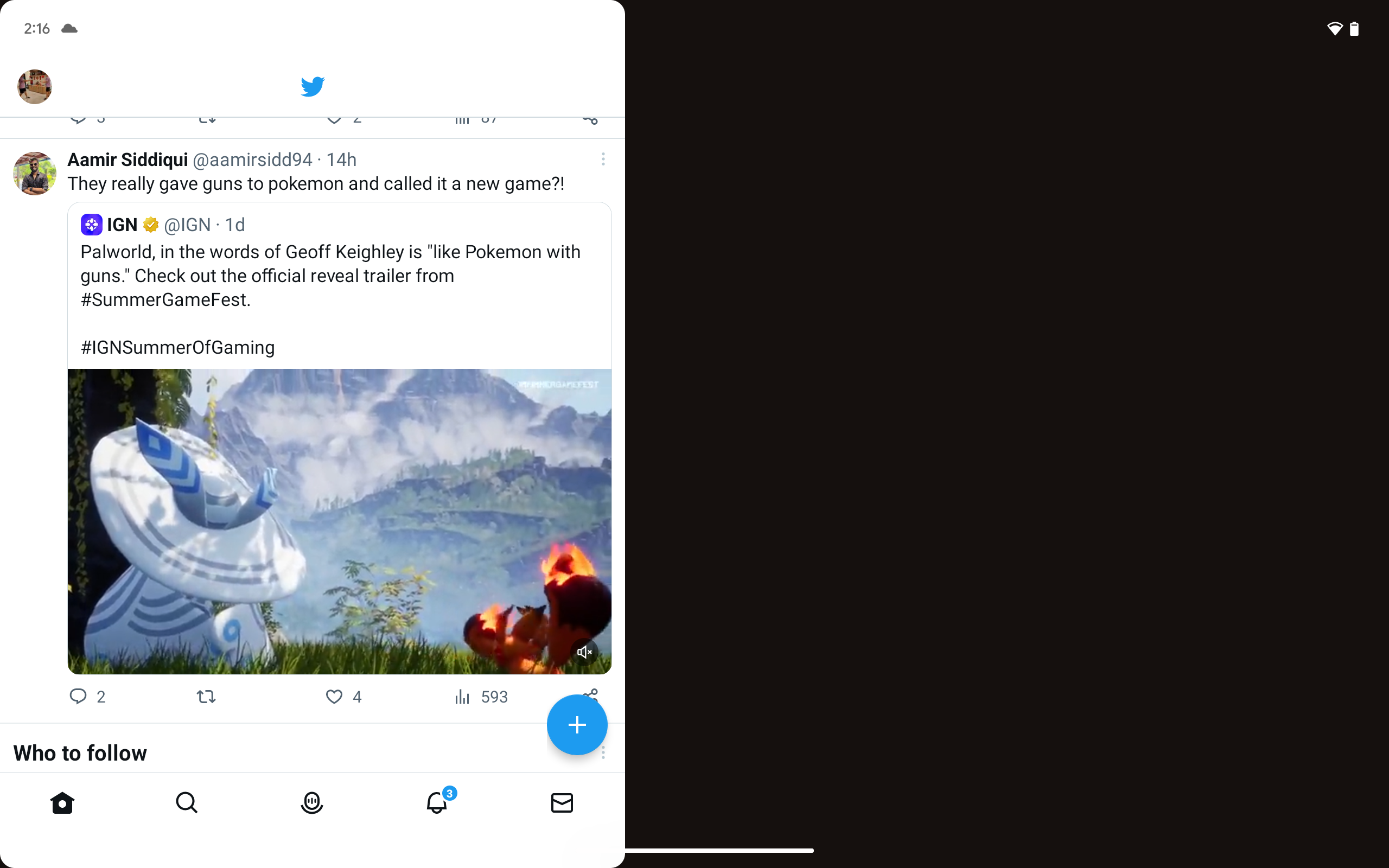 Twitter opens like this by default when tablet is in landscape mode. You can't open it in full screen
The Pixel Tablet also takes advantage of the larger screen by introducing a dock at the bottom of the screen that can be pulled into view at any point when using the tablet, even when inside another app. The gesture to bring up the dock takes some getting used to because it's a swipe-up-and-hold interaction (if you just swipe up and don't hold, you just exit the app). The dock idea is not new, as we've seen implementations of this in Samsung's Galaxy Z Fold phones and OnePlus tablets, and it behaves similarly. When you're in an app, you can drag another in the dock to split-screen both apps. The dock is a bit more intelligent and capable in that it houses not just your last four opened apps, but two more spots for contextual apps Google thinks you may need. The dock also allows you to bring up the full list of apps (like an app drawer).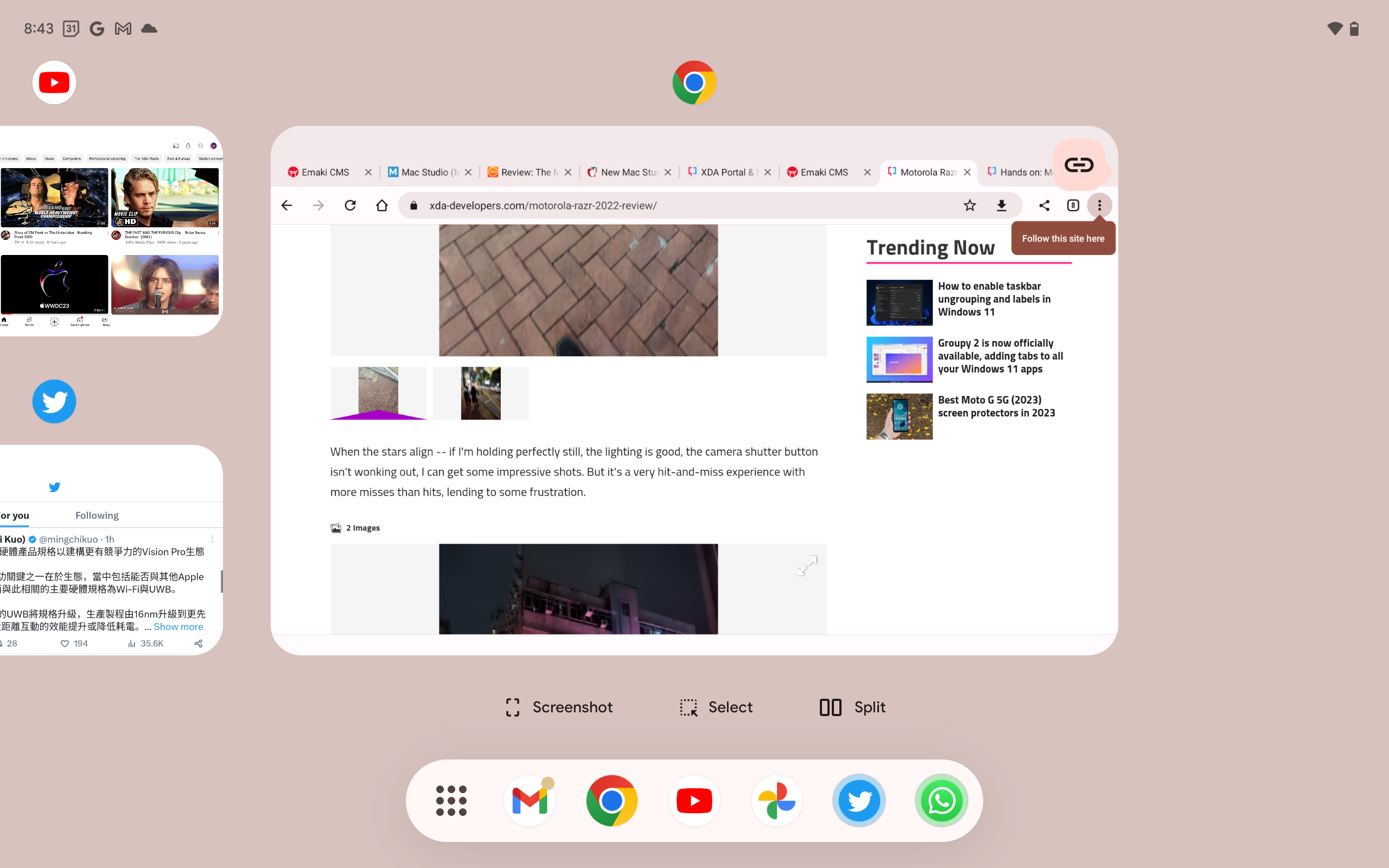 The dock at the bottom can be pulled into the screen at any point. 
You can also drag and drop items from one app to the other in the split-screen view, but so far this seems limited to Google's first-party apps. Google's reviewer guide claims it works for WhatsApp and Microsoft Office, but I was unable to get it to work. However, I was able to drag a photo from Google Photos, or a file from Google Drive, into a Gmail email body draft. This feature, even if it's limited to first-party apps, is very useful because most people in the world (except China) use Google apps.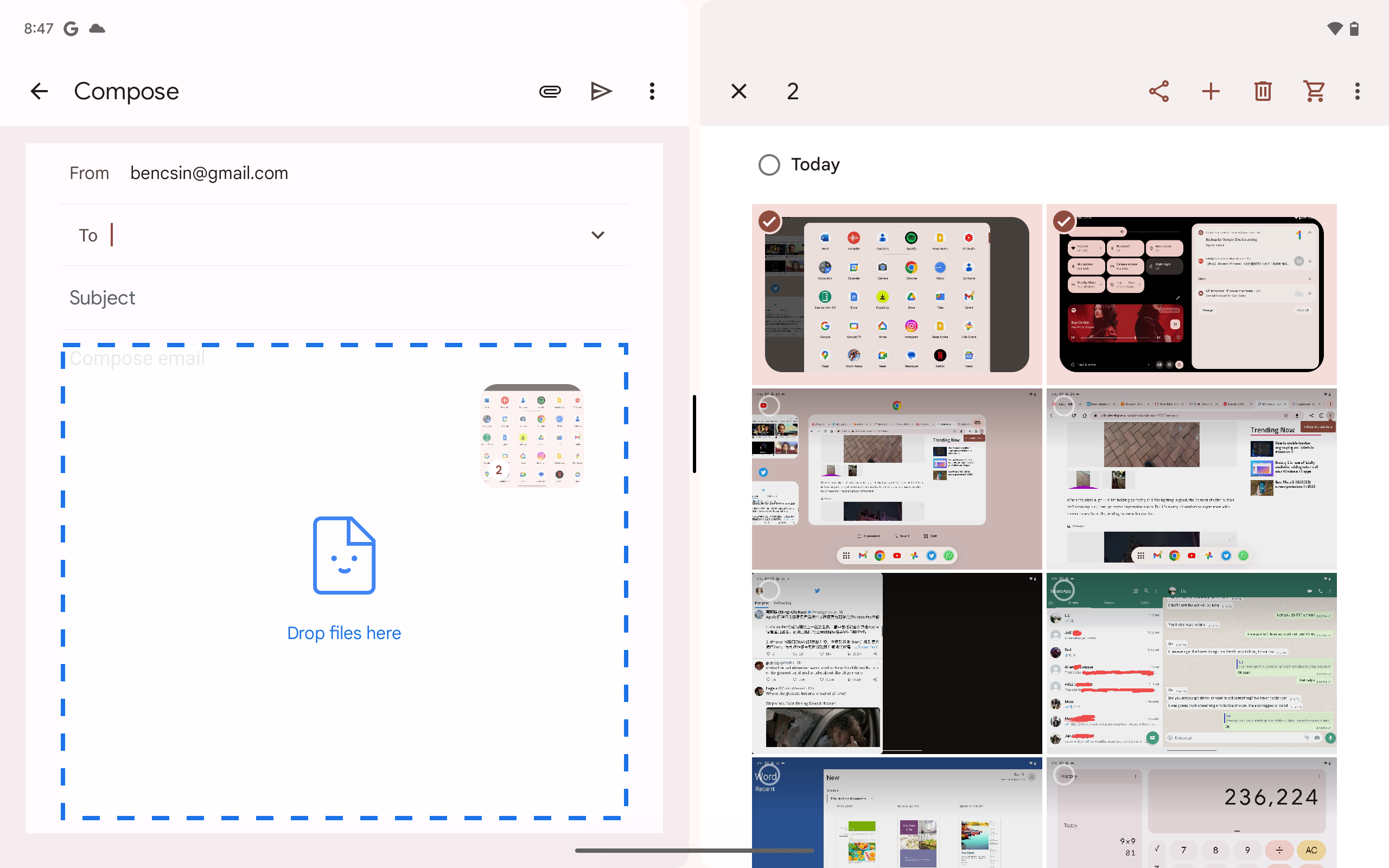 Dragging and dropping a photo from Google Photos to Gmail email draft. 
Connecting to the dock
As mentioned earlier, the Pixel Tablet is meant to be docked in its speaker dock when it's not in use. This brings one immediate benefit: The tablet is usually fully charged whenever I pick it up. When Google introduced the tablet at Google I/O last month, one of the Google employees said that when he usually picks up a tablet at home, the battery is low. This happens to me often with my iPad (probably because I don't use it daily). The dock always passively charging the tablet does solve battery concerns.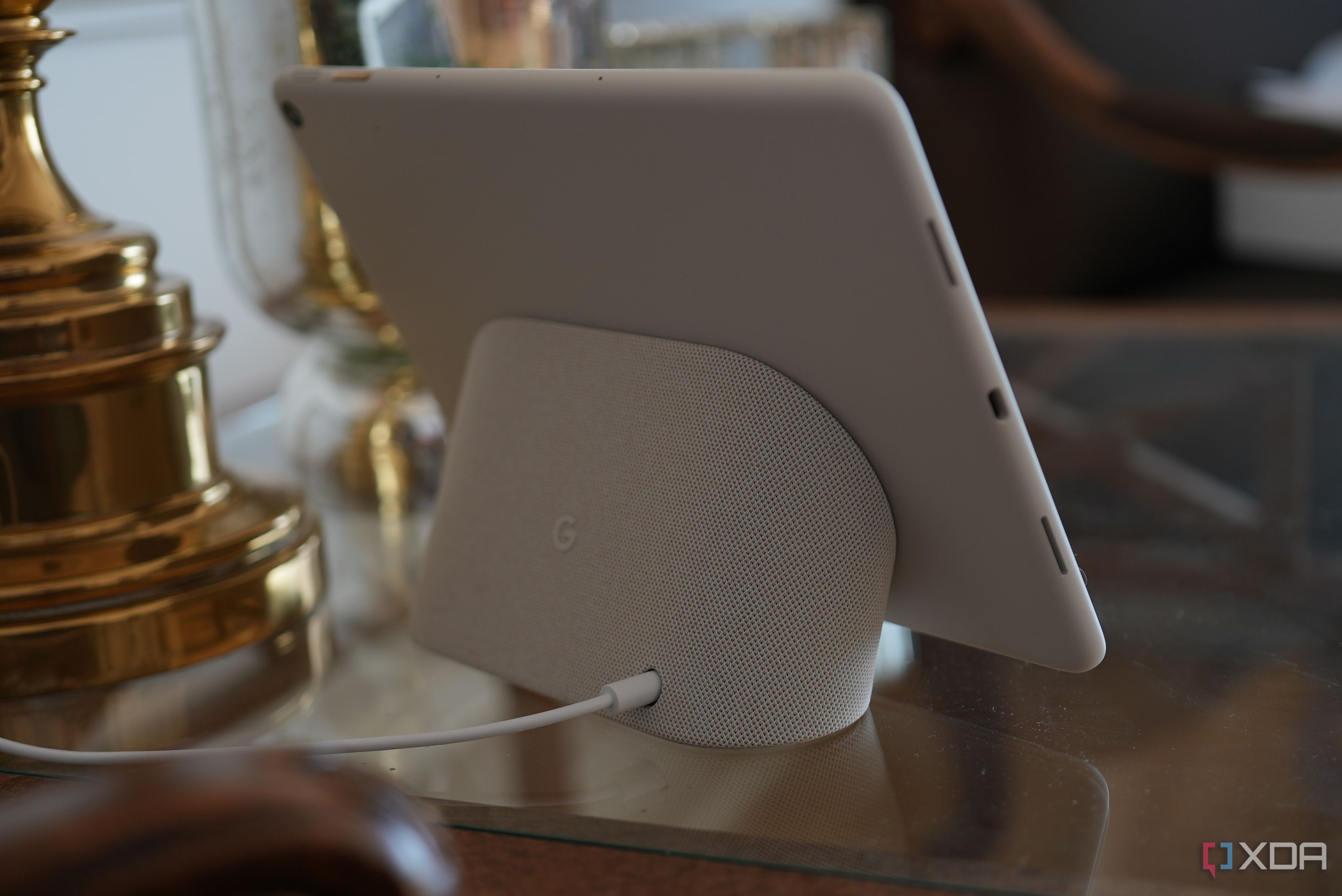 When the Pixel Tablet is docked, it goes into "Hub mode," which essentially turns the tablet into a Google Smart Home Hub. I haven't actually used a Google Smart Home Hub (or any type of Smart Home gadget) before, because I had been living in Hong Kong, where apartments are notoriously tiny. You do not need a smart home hub when you can walk from one end of the apartment to the other in nine steps. But using the Pixel Tablet for the past few weeks, I can definitely see the appeal. You can have it sit by your living room couch or kitchen counter and have it show you useful information like temperature, time, or controls for lights around the house.
I have developed a habit of checking the docked tablet every morning for the temperature before I get dressed, and I also use "Hey Google" to set my alarm instead of fiddling with my phone in a dark bedroom in the moments before I doze off. The tablet in docked mode can also double as a digital photo frame, either showing personal photos or a curated selection of photos from other licensed sources. The tablet also uses ambient light sensors to detect when it's in a dark room, so it will stop showing photos and revert to a dim clock screen in that setting.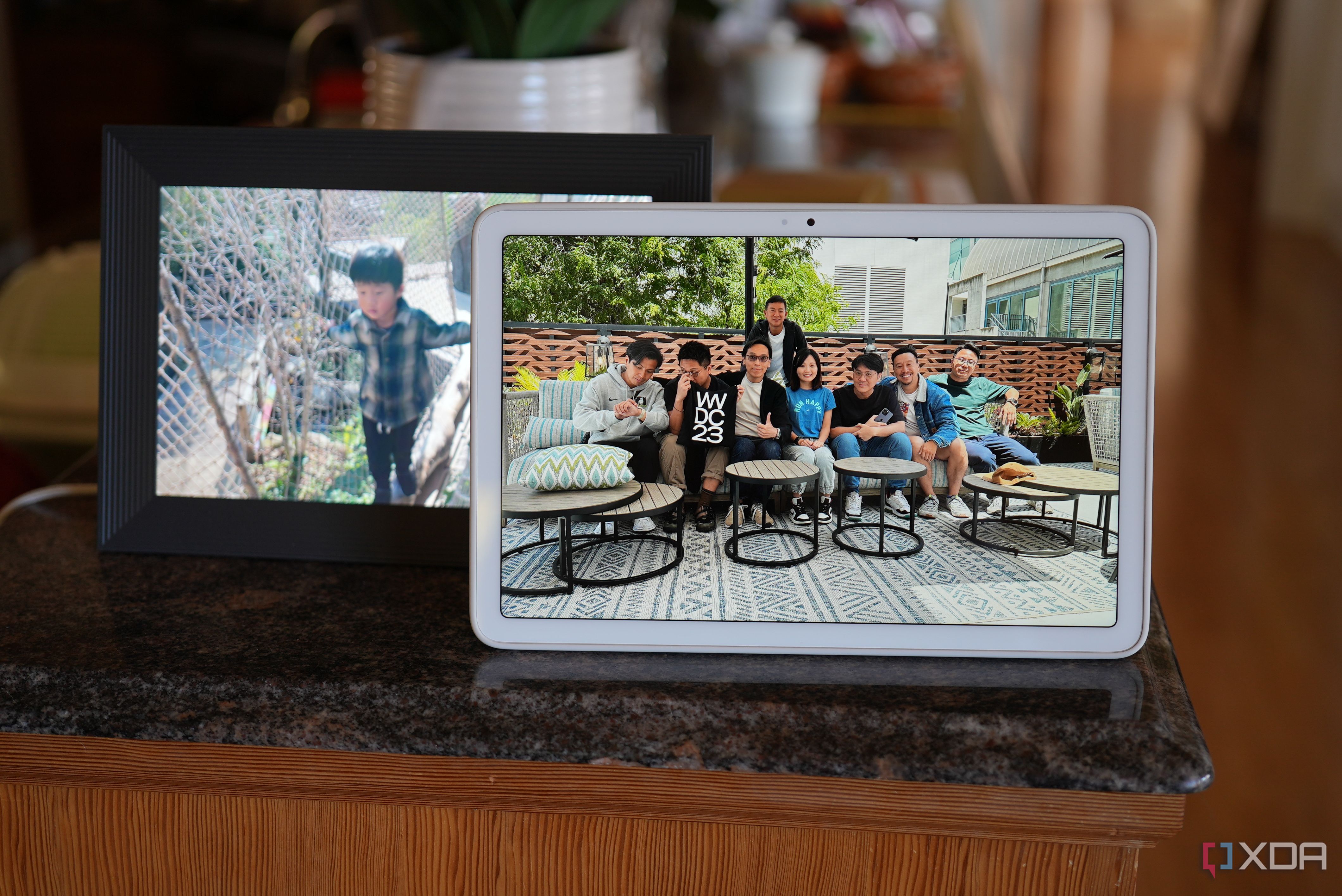 The Pixel Tablet as a digital photo frame
Audio quality from the speaker dock is obviously an upgrade over playing audio from just the tablet's speakers. Audio output travels wider, and the maximum volume gets louder without distortion. I'd say the speaker is about on par with most $100-$200 standalone Bluetooth speakers on Amazon. It's nothing amazing, but it's definitely very usable around the house.
Performance
Using the tablet as a productivity machine
A key area that the Pixel Tablet differs from other tablets is that Google seems to envision the Pixel as a lounge-around-sofa type of tablet and not a deskbound work machine. There's no official keyboard accessory or even stylus, but I was pleasantly surprised to find that it worked quite well with third-party accessories.
For a couple of afternoons, I worked at a coffee shop using the Pixel Tablet paired with a Bluetooth keyboard. I found the experience to be perfectly fine, and perhaps even better than many other tablets because the Pixel's kickstand case can prop the tablet up in portrait orientation, which is ideal for writing work. In fact, I wrote about a quarter of this review on the Pixel Tablet using the setup below. As someone who works on the road often but finds my 16-inch MacBook Pro too heavy to lug around all day, this setup is far more portable.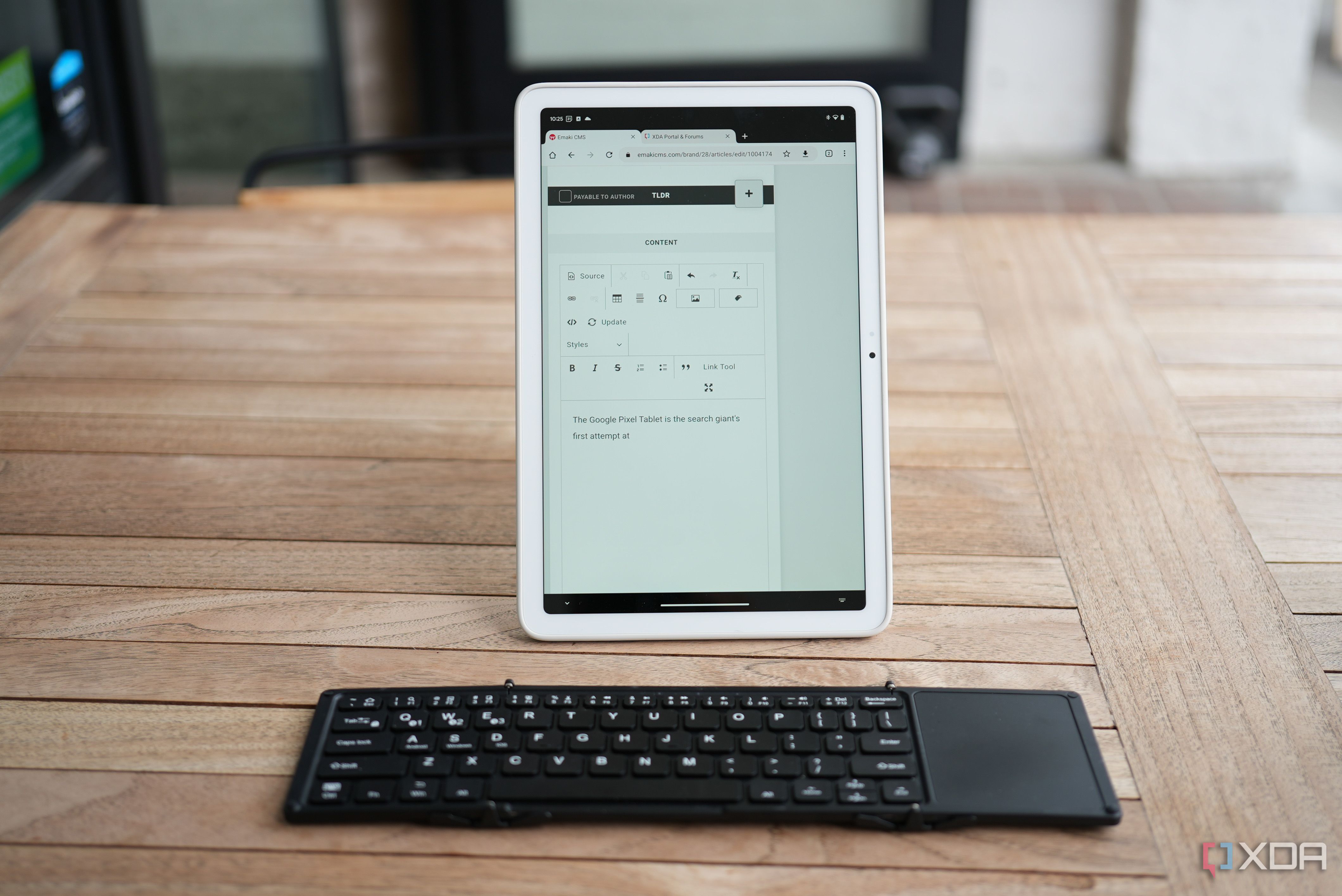 And much to my surprise, the Amazon stylus that came with the Amazon Fire Max 11 tablet I reviewed recently works on the Pixel Tablet. Google does not advertise stylus support for the Pixel Tablet, but it clearly supports MSI stylus technology. The Apple Pencil, for what it's worth, did not work at all on the Pixel Tablet.
All around performance
The Pixel Tablet is a great all-rounder, thanks mostly to its superior software optimization. Simply not having apps launch sideways (Instagram, YouTube Studios) or looking stupidly stretched out (Twitter) improves user experience. The Tensor G2 is not too ideal for heavy gaming, as the chip runs warmer than most Snapdragon chips, but it's fine for light gaming.
The Pixel Tablet is a great all-rounder, thanks mostly to its superior software optimization.
The cameras are good for a tablet at this price point, considering it has Google's Tensor G2 chip and image processing algorithm. Google even gave the Pixel Tablet a camera UI similar to the Pixel phones. But ultimately, 8MP is 8MP hardware, so the cameras aren't amazing enough to justify you using it to take photos regularly. Unless you're on a sub-$300 phone, your phone camera is still better. The webcam is perfectly usable, with its position centered in the top bezel.
Battery life on the Pixel Tablet is acceptable. When using it outside for work, it drained about 10% per hour. For less heavy usage like watching YouTube, an hour knocks about 6% off, so this is a tablet that should do fine without a charger for an entire day out. If you take it on a weekend trip, then you may need a charger. But as I said, because the charger is constantly being charged when at home, I find that I never had to worry about battery life the way I do with my other portable devices.
Should you buy the Google Pixel Tablet?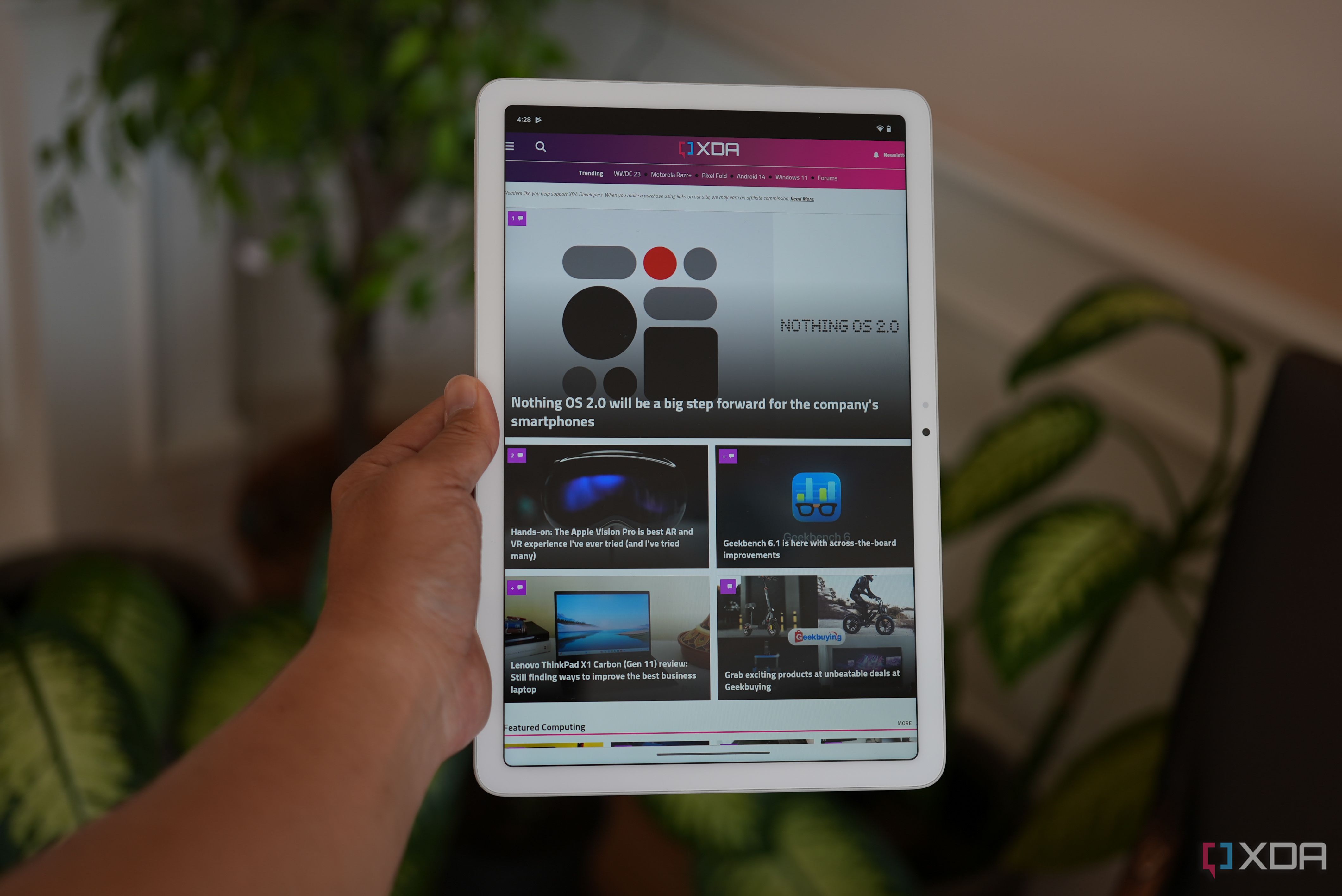 You should buy the Pixel Tablet if:
You want an affordable tablet that can double as a smart home hub
You want the best Android tablet experience
You want a portable small tablet for use around the house or at coffee shops
You should not buy the Pixel Tablet if:
You already own a tablet and are perfectly happy with it
You want a tablet with the most powerful processor and best display
Considering how Google marketed the Pixel Tablet — as a home entertainment tablet that doubles as a smart home hub — the Google Pixel tablet is an absolute success. It excels in those areas, and it's even quite capable as a work machine too. The 60Hz LCD panel isn't the greatest display around, but better-looking tablet displays, at least ones available in North America, are higher in price, so I have absolutely no complaints about the hardware.
Ultimately, I'm just excited to see Google really optimizing Android for widescreen displays. It not only improves the Pixel Tablet's performance, but also should improve other Android tablets and foldables going forward.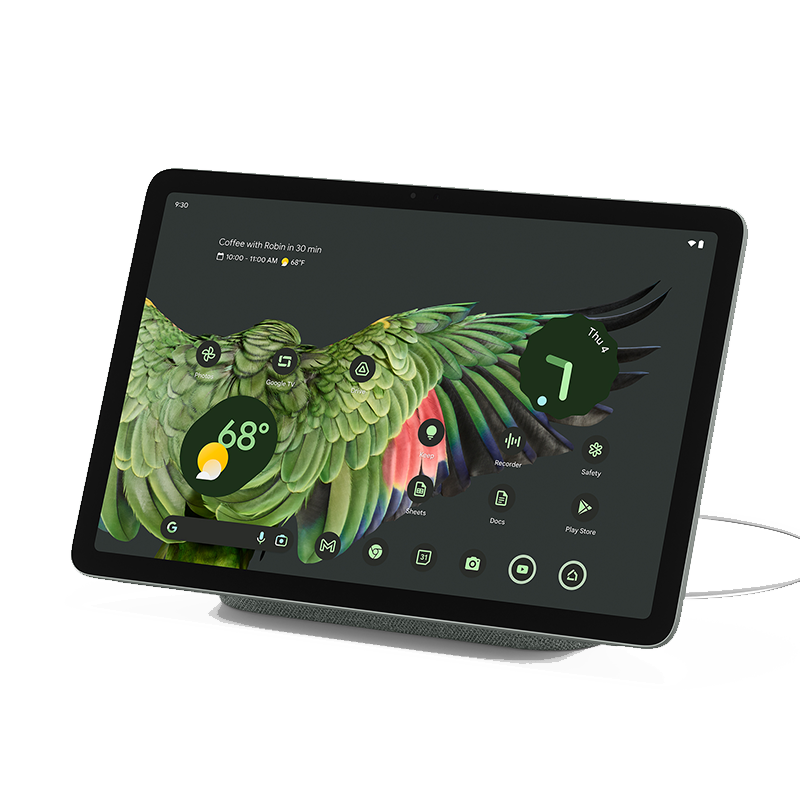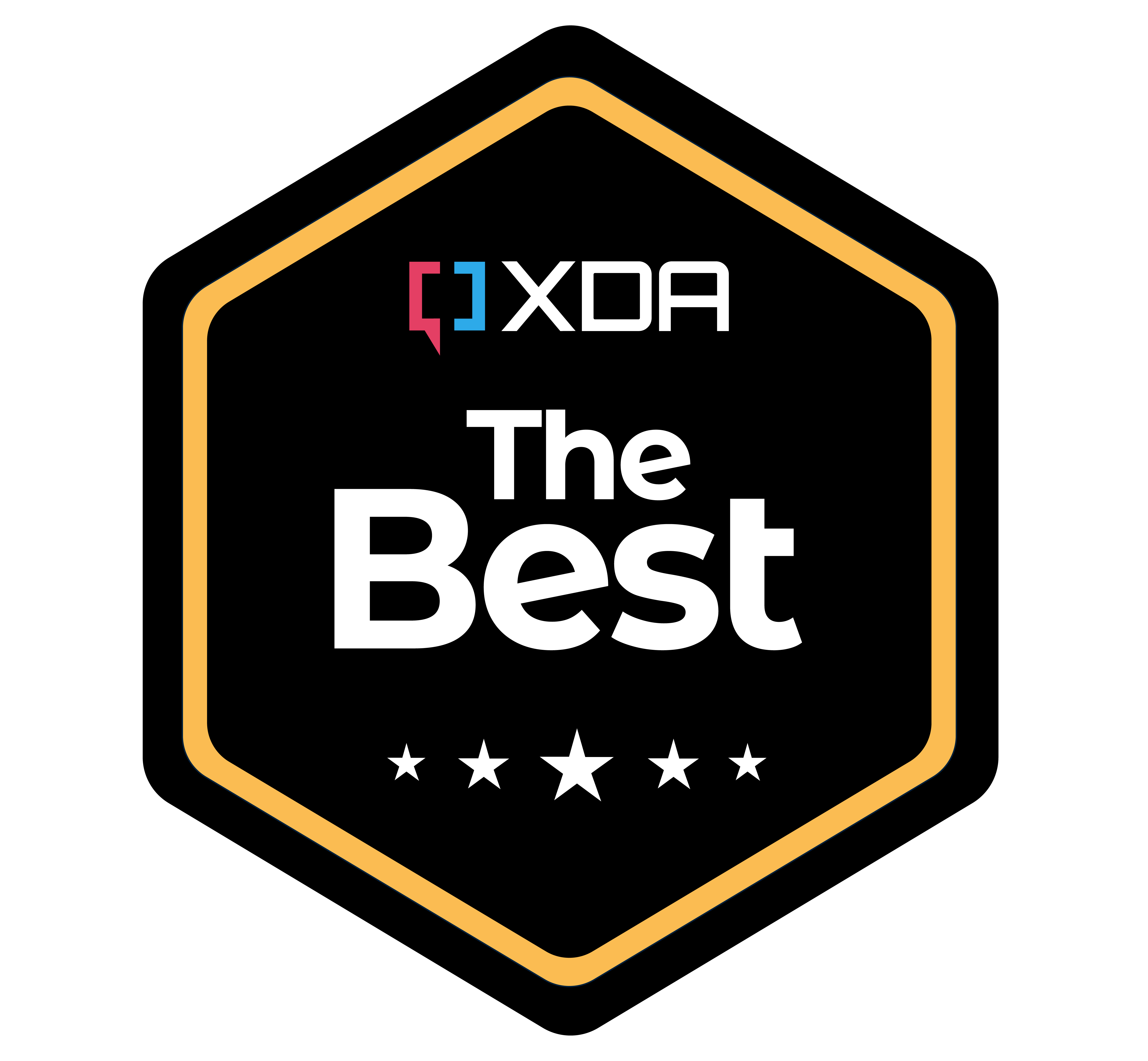 Google Pixel Tablet
A great Android experience
The Google Pixel Tablet is an excellent tablet with the most polished and optimized Android software for a widescreen. The included speaker dock adds to the overall experience.