Entertainment
Video director finally replies model who said she was rejected on set because of her skin colour
A Nigerian video director, who was accused of rejecting a video vixen because of her skin colour, has finally reacted to the allegation.
The model, identified simply as Ewa, made headlines few days ago after she revealed that she was rejected by an artiste because she didn't match the 'aesthetics' of the shoot.
She stated that she felt so humiliated and disrespected by the artiste and his crew, stating that they should not have booked her for the video shoot if they didn't like her physical appearance.
Read her full post below,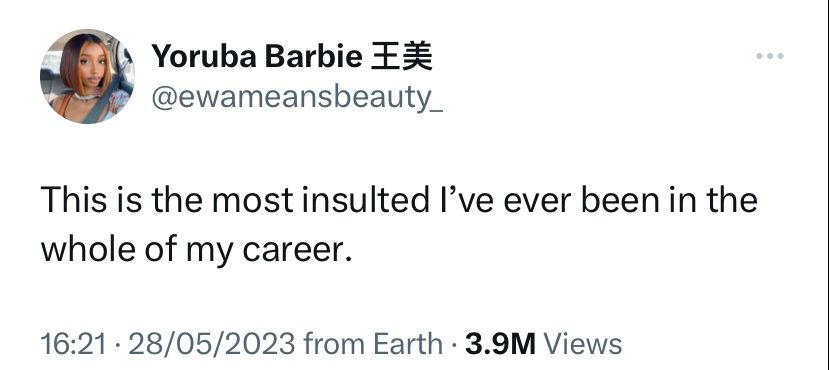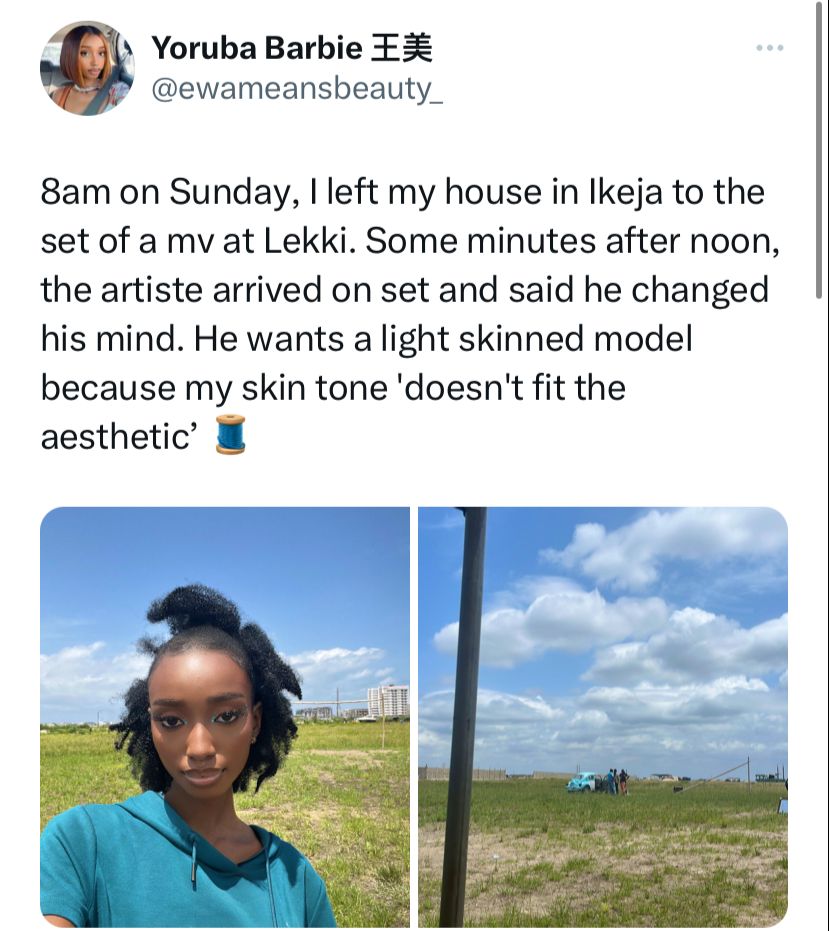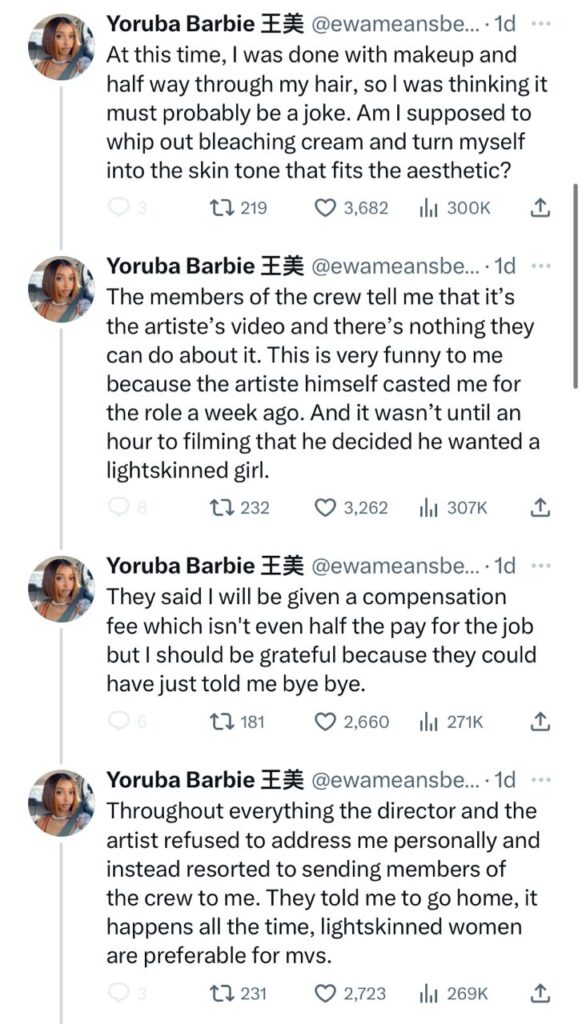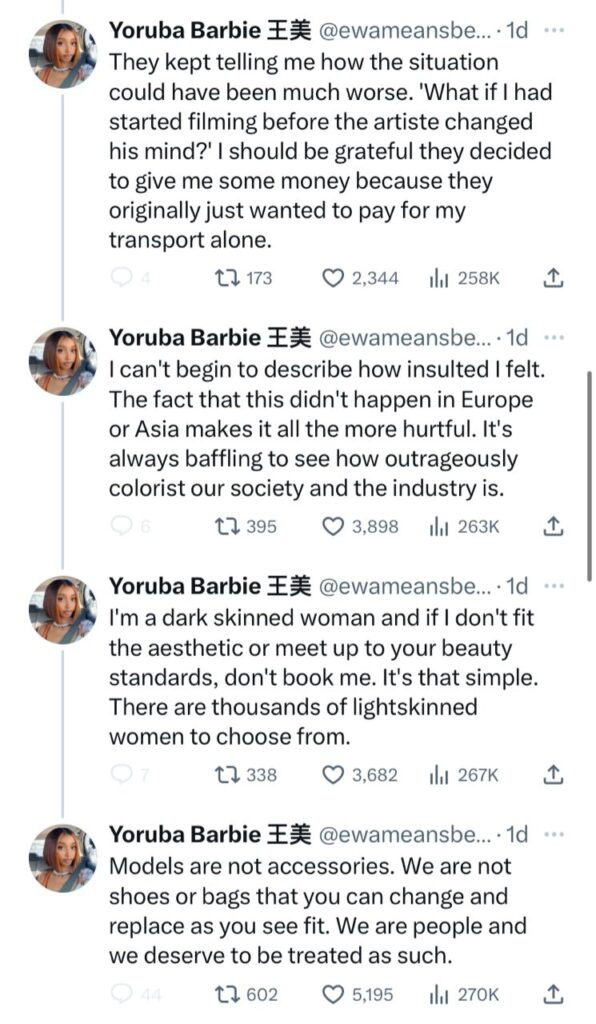 Though she didn't reveal the identity of the artiste, the video director in charge of the shoot has gone online to address the allegation.
The director who goes by the handle @bushboymarc explained that they meticulously selected a model from an online portfolio. However, when she arrived, she looked significantly different from her online profile, leading them to make the decision to request an alternative model.
His words,
"This is such a heartbreaking and false narrative. As a video director, I carefully selected models for this shoot (through an agency) based on their online portfolio and pictures but the reality was starkly different. The model didn't match the vision or the storyboard so I had to make the difficult decision to request another model. This had nothing to do with skin color, as I value diversity and inclusivity. I even took out time to speak to her and compensated her for her time. It's disheartening to see this narrative being twisted into an issue of skin color. Let's focus on celebrating talent, professionalism, and the power of visual storytelling."
See below,
This is such a heartbreaking and false narrative. As a video director, I carefully selected models for this shoot (through an agency) based on their online portfolio and pictures but the reality was starkly different. The model didn't match the vision or the storyboard. pic.twitter.com/2UDupYrg6E

— Bushboy (@bushboymarc) May 31, 2023