Entertainment
Actress Nkechi Blessing shares tips on how to make a relationship last
Nollywood actress, Nkechi Blessing, has taken to social media to share sure-fire tips on how to make a relationship last.
In a recent post on her Instagram page, the actress, who never misses an opportunity to flaunt her lover, shared her secret to maintaining a lasting relationship.
According to Nkechi, if people want their relationship to flourish, they must maintain the same level of energy and effort they had at the beginning of the relationship.
She added that individuals should not become complacent or relaxed in their relationship simply because they feel settled or comfortable.
"If you want a relationship to last, you have to keep the same energy you had in the beginning. Don't stop putting in effort just because you are comfortable," she advised.
See her post below: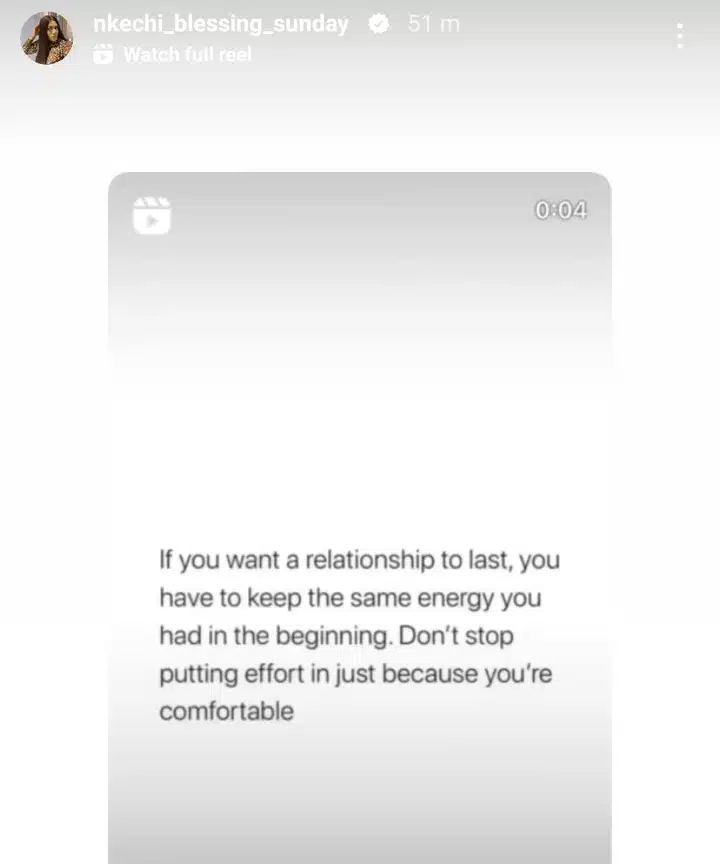 In other news, a Nigerian lady who is currently being sponsored through school by her boyfriend has reportedly fallen pregnant for her coursemate.
The student's friend, identified as Amanda Chisom, made this disclosure via Twitter on Wednesday, July 12 2023.
According to Amanda, the lady's boyfriend has been sponsoring her education from the proceeds of his small footwear business.
However, the student cheated with her classmate despite her boyfriend's financial investment on her and has now become pregnant.
Amanda tweeted,
"My friend just called me that she's pregnant mean while her boyfriend of 4 years has been sponsoring her through school from his small footwear business. Now She's pregnant for her course mate.."