Entertainment
"It was so yummy that I slept for 5 hours" – Nigerian man cooks pepper soup with snake he killed on his site
A Nigerian man, Chukwu Solomon, has gotten people talking on social media after he killed a snake that wandered into his site and used it to cook pepper soup.
The proud man took to Facebook to share the incident on Thursday, July 27, alongside photos of the snake and a video of him relishing the food.
According to him, he enjoyed the meal so much that he slept for almost five hours after eating.
"Earlier today, the snake came to my site. Well I was sharp enough to spot it. We kîlled it and used it to prepare delicious pepper soup. It was so yummy that I slept for almost 5hours. What God can not do doesn't exist," he wrote.
See more photos below,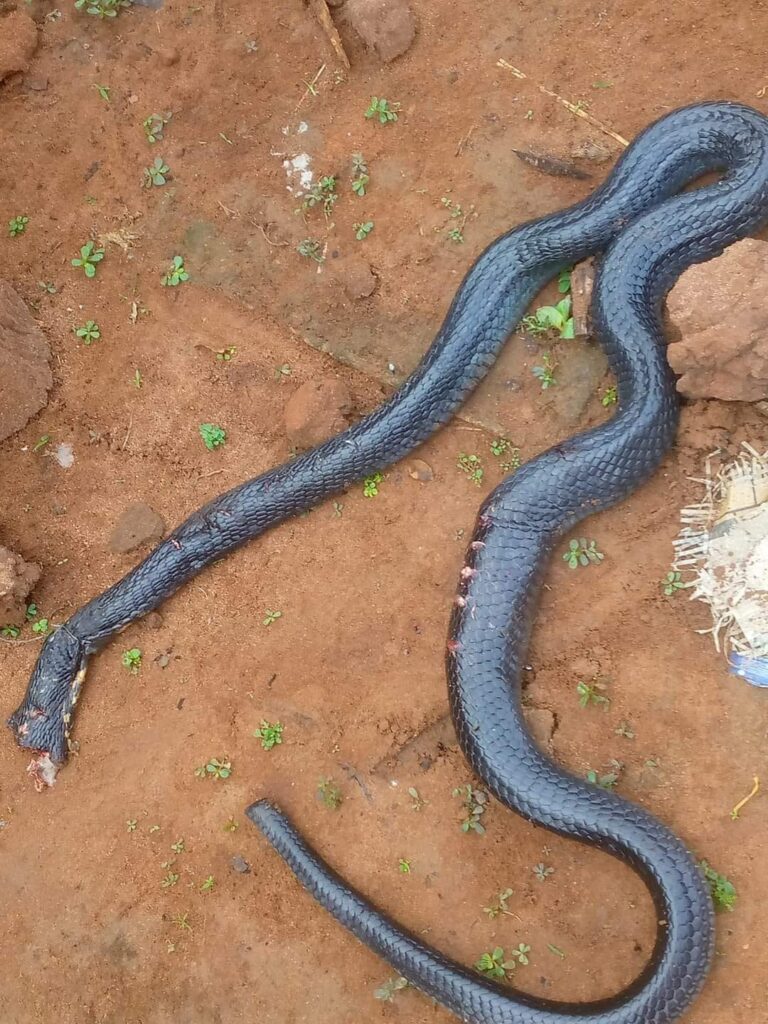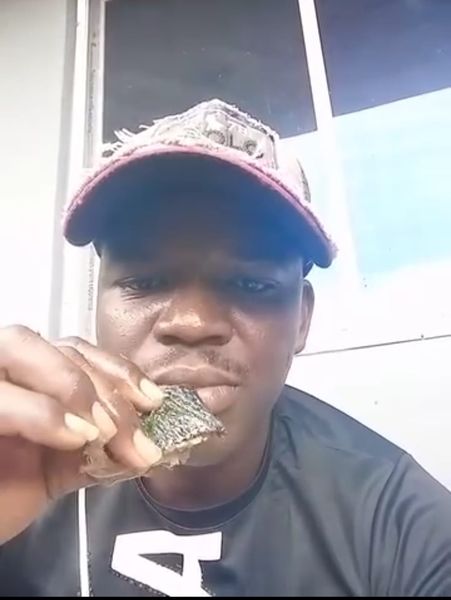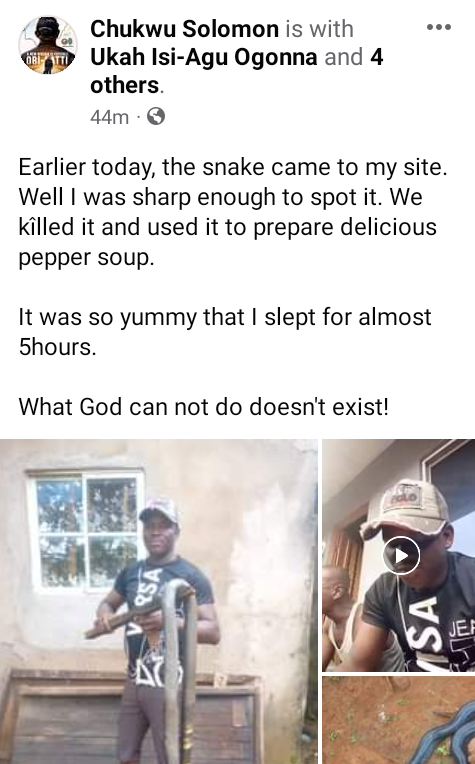 The post has sparked mixed reactions on social media, with some expressing disgust while others hailed Solomon for making a flavorful dish with the snake.
Read some comments as you scroll,
One Ruth Romanus wrote "It's actually very sweet especially when you cook it as ???? s.na.ke pepper soup with white rice so yummy ????????????."
@lucyxyln wrote, "This meat is actually delicious ????
For those of us that have tried it"
@Kingparow1 wrote, "BUT THAT'S A KING COBRA ???? AND THE VENOMOUS POISON IN IT TAKES A LOT OF TIME TO DISAPPEAR WHEN PREPARING IT AS MEAL FOR CONSUMPTION. YOU ALMOST LOST YOUR LIFE BRO BETTER GO FOR A CHECK UP????"
@deslueduconsult wrote, "this is crazy"