Hot Stories
"It was so yummy that I slept for almost 5 hours" – Man kills snake, makes pepper soup with it
A man quickly turned what could have been the end of him into a very good pepper soup dinner after spotting and killing a snake that came to his site.
The man, Chukwu Solomon, shared the account on Facebook with photos of the blackish serpent that had met its end.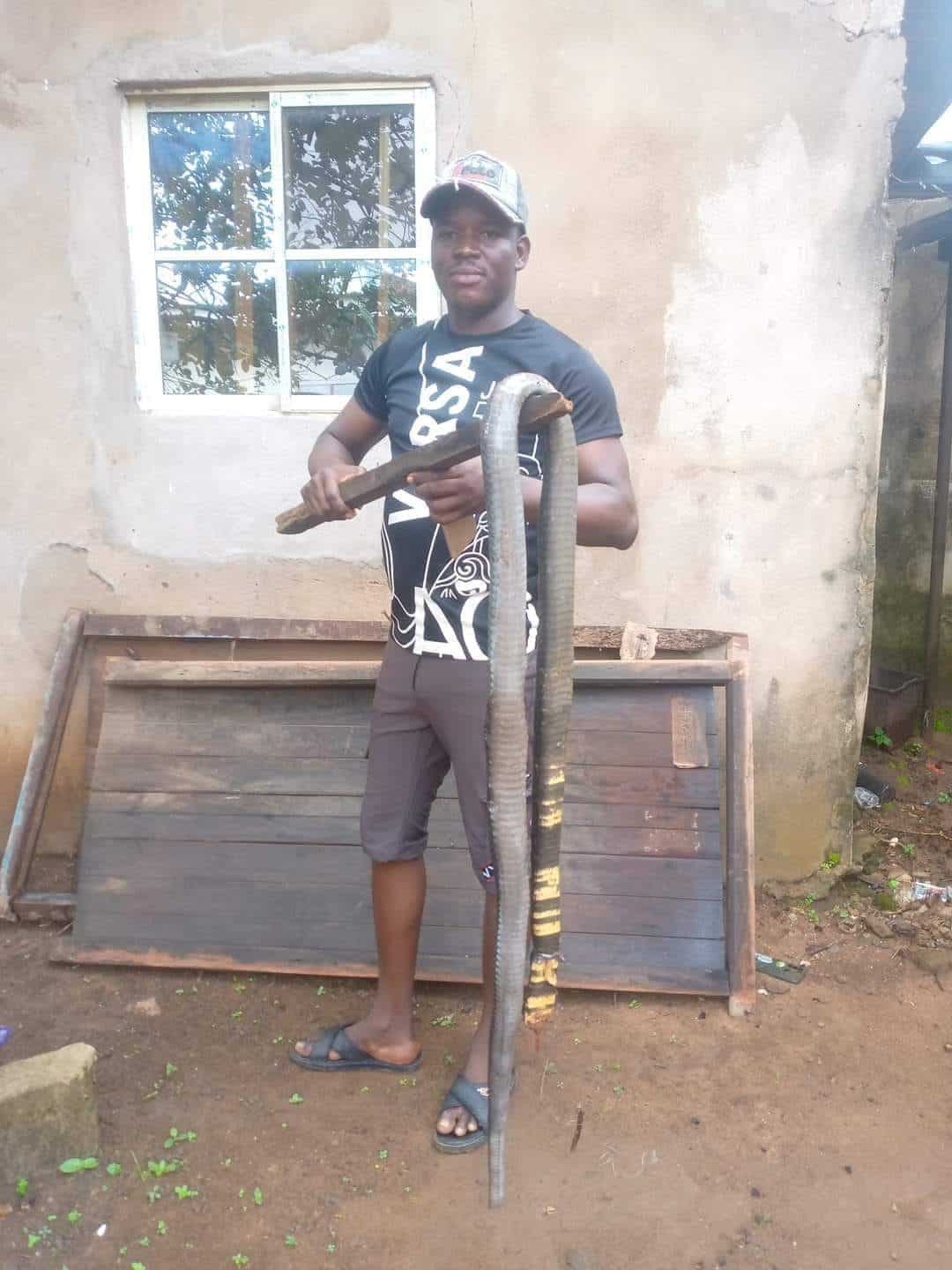 He said that he was at his work site when the snake came for a stroll and he was fast enough to see it.
Chukwu Solomon and others present at the site quickly armed themselves and killed the serpent.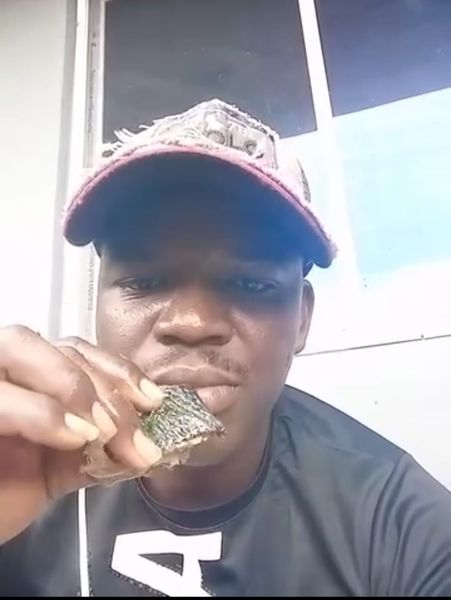 He revealed that they made a very delicious pepper soup with it and subsequently feel into a very restful five hours sleep.
Chukwu Solomon said…
"Earlier today, the snake came to my site. Well I was sharp enough to spot it. We kîlled it and used it to prepare delicious pepper soup. It was so yummy that I slept for almost 5hours. What God can not do doesn't exist."