Viral
A MUST READ: These Are The Five (5) Most Respected Anambra Indigenes
Beyond Anambra State, their influence is notable. They represent the State with pride, promoting its name in a positive light through their roles, collaborations, and services. It feels like an attack on the state itself to target any one of them. Meet the Top 5 Respected Anambra Individuals.
Peter Obi
Nigeria's Anambra State is home to respected politician and businessman Peter Obi. He led Anambra State as governor from 2006 to 2014, and since then, he has won praise for his great work in rebuilding the state. He oversaw tremendous advancements in Anambra's infrastructure, economy, healthcare, and educational system. Obi put in place a number of laws and plans, like the Anambra Integrated Development Strategy (ANIDS), that directly improved the lives of the populace. His careful resource management, openness, and accountability helped him establish a reputation as a selfless leader who places the welfare of the group above personal benefit. Peter Obi is well-respected both inside and outside of Anambra State as a result of his accomplishments and integrity.
Ex-Commonwealth Chief, Emeka Anyaoku Asks Buhari Govt To Call Bandits Terrorists
His outing during the 2023 Presidential Election is perceived to be one of the best political campaign in Africa. His consumption to production mantra and passionate drive to cut cost of governance has exornerated with youths.
Peter Obi is from Agulu in Aguata local government of Anambra State.
Bianca Ojukwu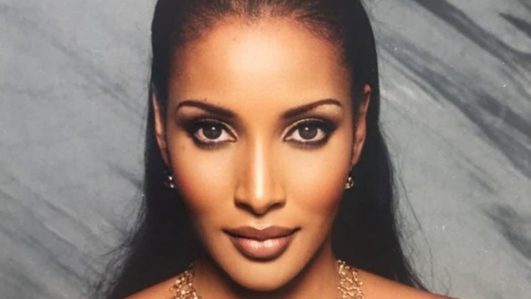 The late leader Dim Chukwuemeka Odumegwu Ojukwu's widow, Bianca Ojukwu, is well-known throughout Anambra State and beyond. For her composure, grace, intelligence, and support of social justice, she is admired. Bianca Ojukwu has been outspoken in her advocacy of the Igbo people's rights and her demand for redress for the wrongs committed during the Nigerian Civil War. Through her active involvement in politics and representation of the Igbo people in numerous positions, she has demonstrated exceptional fortitude and leadership. Bianca Ojukwu is well-liked in Anambra because of her unrelenting dedication to the well-being of her people and her efforts to uphold her late husband's legacy.
Bianca Odinakachukwu Olivia Odumegwu-Ojukwu (née Onoh), a Nigerian politician, diplomat, attorney, and businesswoman, was born on August 5, 1968. The first African to win Miss Intercontinental, Bianca Odumegwu-Ojukwu is a multiple international pageant champion who also won Most Beautiful Girl in Nigeria in 1988 and Miss Africa. She was formerly a presidential advisor and served as Nigeria's ambassador to Ghana before moving to Spain in 2012.
Insecurity: Anyaoku Sends Strong Message To Buhari, NASS
Lady Bianca is an indigene of Enugu State. She is from Enugu Ngwo in Udi local government area. Married to Biafra warlord in Nnewi, Nnewi North local government.
Francis Cardinal Arinze
One of the most revered religious leaders in Anambra State is the Nigerian prelate of the Roman Catholic Church, Cardinal Francis Arinze. He held one of the highest positions in the Vatican, Prefect of the Congregation for Divine Worship and the Discipline of the Sacraments. Because of his humility, intelligence, and strong religion, Arinze has become a role model for individuals of all faiths as well as for Catholics in Anambra. He is admired for his dedication to maintaining Catholic principles, supporting interfaith dialogue, and promoting peace. Cardinal Arinze has gained a great deal of appreciation for his contributions to the church and his significant influence on many people's spiritual life.
Cardinal Francis Arinze was born in the tiny Odida village of Eziowelle, Anambra State.

Igwe Alfred Nnaemeka Achebe
The traditional ruler (Obi) of Onitsha, one of the most revered kingdoms in Anambra State, Igwe Alfred Nnaemeka Achebe is regarded as the guardian of Igbo culture and tradition because of his knowledge, leadership, and commitment to upholding the Igbo people's unity and rich cultural history. He has aggressively promoted entrepreneurship, healthcare, education, and community development. Igwe Achebe's opinion has been sought out on issues of national significance, and his dedication to growth and peaceful coexistence has won him admiration from both his followers and the larger Nigerian society.
Emeka Anyaoku
Emeka Anyaoku, a statesman and diplomat, has made a significant contribution to both his own Anambra State and the world society. From 1990 to 2000, he was the Secretary-General of the Commonwealth.
UPDATE: Peter Obi Celebrates Emeka Anyaoku At 90
During that time he was instrumental in promoting democratic values, good governance, and human rights among member nations. Anyaoku has constantly shown excellent leadership, moral character, and diplomatic abilities over the course of his career. Additionally, he has stayed dedicated to helping Anambra develop, notably in the fields of healthcare and education. Emeka Anyaoku has gained a great deal of respect and acclaim for his exploits on the international stage as well as his ongoing commitment to the welfare of his people.
Emeka Anyaoku is from Obosi in Anambra State.
Follow us on Facebook
Comments
comments
Post Disclaimer
The opinions, beliefs and viewpoints expressed by the author and forum participants on this website do not necessarily reflect the opinions, beliefs and viewpoints of Anaedo Online or official policies of the Anaedo Online.