Hot Stories
Tory Lanez bags 10-year prison sentence for shooting Megan Thee Stallion
Famous Canadian rap artiste, Tory Lanez has been sentenced to 10 years in prison on Tuesday for shooting US musician, Megan Thee Stallion in the feet during an altercation.
It may be recalled that after a party at media personality and makeup mogul Kylie Jenner's Hollywood Hills residence on July 12, 2020, Lanez, real name Daystar Peterson, shot Megan Thee Stallion, leaving her with an injury.
The hearing commenced on Monday, and ended on Tuesday which saw the Canadian rapper handed a 10 year prison sentence.
Lanez, 31, had pleaded not guilty to the three felony charges against him on December 23rd: assault with a semi-automatic weapon, transportation of a loaded, unlicensed firearm, and grossly negligent discharge of a firearm.
Before the judge delivered his ruling, Lanez spoke in front of the court while clothed in an orange jumpsuit. He expressed regret for his behavior and claimed full responsibility for the 2020 incident.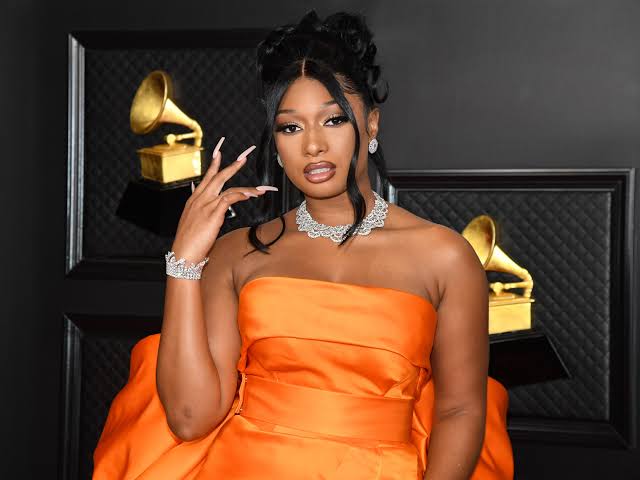 In handing down the sentence, Los Angeles Superior Court Judge David Herriford stated that "difficult to reconcile" the picture Lanez's friends and relatives presented of him throughout the trial as a doting father to a 6-year-old son and a nice and charitable man with the individual who shot Megan five times.
"Sometimes good people do bad things," Herriford added. "Actions have consequences, and there are no winners in this case."
Megan said during the trial that Lanez yelled at her to dance as she walked away from the SUV in which they had been driving after leaving a pool party at Kylie Jenner's house and discharged the gun at the back of her feet. She needed to undergo an operation in order to remove the bullet pieces. Only months afterwards did she admit who had pulled the trigger.