Revealing the Fascinating Journey of Former Nirvana Bassist Krist Novoselic. Krist Novoselic, the renowned bassist and co-founder of the legendary band Nirvana, has had a remarkable career trajectory. From his name change to his musical endeavors and political activism, Novoselic's life is an intriguing tale worthy of investigation. In this article, we will explore the life of the man formerly known as "That Other Guy From Nirvana."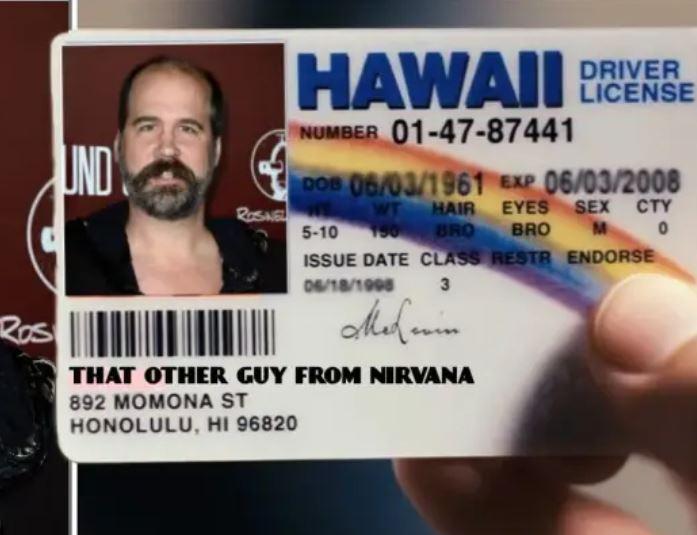 The Individual with Multiple Names
Krist Novoselic was given the name Krist Anthony Novoselic at birth, but not everyone is aware that he has not always been known by that name. Originally, he used the name Chris Novoselic. After Nirvana achieved international acclaim, he changed his name back to its original form, Krist.
| Name: | Krist Anthony Novoselic |
| --- | --- |
| New Name: | Krist Anthony Novoselic (No new name mentioned) |
| Date of Birth: | May 16, 1965 |
| Place of Birth: | Compton, California, United States |
| Nationality: | American |
| Ethnicity: | Croatian |
| Parents: | Kristo Novaselić (father) and Marija Mustać (mother) |
| Languages: | Croatian (First language) |
| Siblings: | Brother – Robert (born 1968), Sister – Diana (born 1973) |
| Education: | High school in Aberdeen, Washington |
| Career: | Musician and Activist |
| Notable Bands: | Nirvana, Sweet 75, Eyes Adrift, Flipper, Giants in the Trees, Filthy Friends, and more |
| Political Involvement: | JAMPAC (Joint Artists and Musicians Political Action Committee), FairVote, Zócalo Public Square, Forward Party (as of 2023) |
| Musical Influences: | Led Zeppelin, Black Sabbath, The Who, Van Halen, Devo, Aerosmith, and various punk rock bands |
| Notable Albums: | "Bleach" (1989), "Nevermind" (1991), "In Utero" (1993), "Sweet 75" (1997), "Eyes Adrift" (2002), and others |
| Musical Achievements: | Grammy Award for Best Alternative Music Performance for MTV Unplugged in New York, Grammy Award for Best Rock Song for "Cut Me Some Slack" (with Paul McCartney) |
| Current Bands: | Giants in the Trees, Filthy Friends, 3rd Secret (as of 2022) |
| Other Activities: | Director of the movie "L7: The Beauty Process," roles in movies, participation in music projects, and writing columns on music and politics for Seattle Weekly (2007-2010) |
| Active Years: | 1987 – Present (As of 2023) |
The Person Behind the Bass
Novoselic's contribution to Nirvana went well beyond his bass-playing abilities. His imposing 6 feet 7 inches stage presence and distinctive hip sway became integral to the band's performance style. As a founding member of Nirvana, he helped define the grunge era of the 1990s alongside Kurt Cobain and Dave Grohl.
Almost Joining the Foo Fighters
Novoselic briefly contemplated joining Dave Grohl's new band, the Foo Fighters, after the dissolution of Nirvana. However, he chose to pursue other musical opportunities
A Versatile Musician
Krist Novoselic's post-Nirvana career has included participation in a variety of musical endeavors, including Sweet 75, Eyes Adrift, Flipper, Filthy Friends, and Giants in the Trees. His musical career is evidence of his versatility and enduring passion for music creation.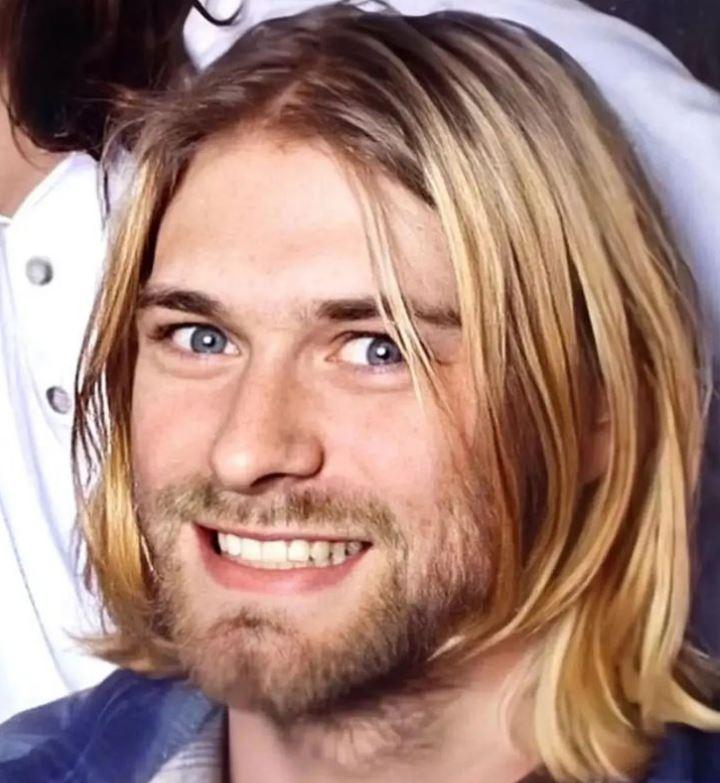 The rock star who plays the accordion
Intriguingly, Novoselic has also demonstrated his ability to play the accordion. He has sporadically played the accordion during Nirvana's live performances and has continued to include this distinctive instrument in his musical repertoire for various projects.
Unofficial Nirvana reunions are occurring.
Despite the fact that Nirvana disbanded following Kurt Cobain's untimely death, there have been a few unofficial Nirvana reunions, frequently involving Krist Novoselic and Dave Grohl. These gatherings emphasize the enduring bond between the surviving members of the band.
A politician and advocate
Krist Novoselic is also known for his political activism, in addition to his musical career. In 1995, he co-founded the Joint Artists and Musicians Political Action Committee (JAMPAC), advocating for the rights of musicians and supporting various social and economic issues.
A writer with strong viewpoints
In 2004, Novoselic published the book "Of Grunge and Government: Let's Fix This Broken Democracy!" In columns and blogs, he shares his political insights, thereby contributing to the discourse on electoral reform and democracy.
A Man of Diverse Beliefs
The political views of Novoselic have generated interest and occasionally controversy. He is well-known for his support of electoral reform and has occasionally expressed political views that position him to the left and right of the political center.
A Family Man and Nature Enthusiast
Krist Novoselic is a committed family member in addition to being a musician and political activist. He is married to the artist Darbury Ayn Stenderu, with whom he shares a pastoral lifestyle in the state of Washington. They have created a tranquil existence on a farm populated by livestock and surrounded by the tranquility of nature.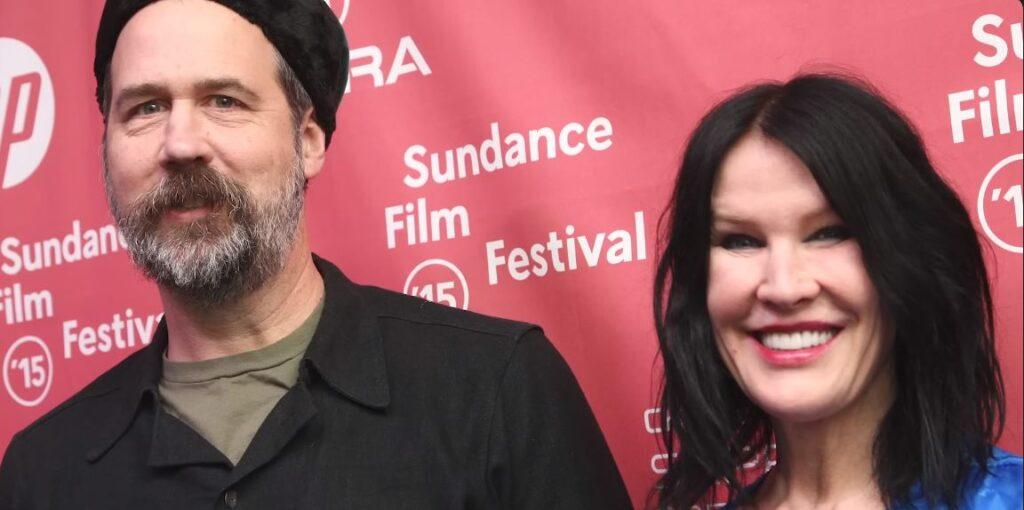 Histories of Krist Novoselic
Krist Anthony Novoselic, born in Compton, California on May 16, 1965, is an American musician and activist. He is best known as the bassist and co-founder of the legendary rock band Nirvana. Throughout his career, Novoselic has had a significant impact on the world of music and has remained engaged in numerous musical and political endeavors.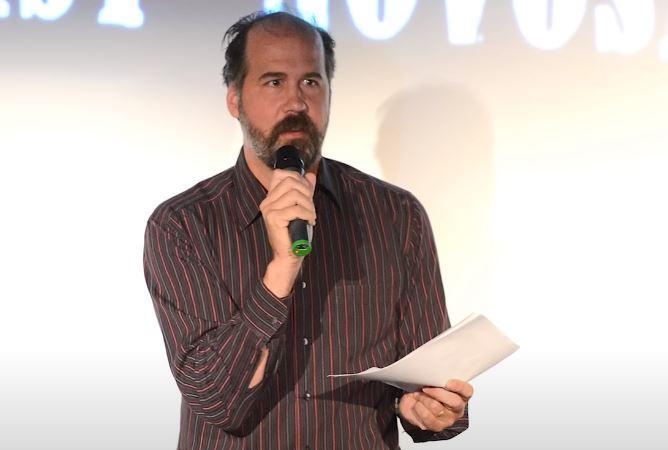 Krist Novoselic was born to Kristo Novaseli and Marija Musta, immigrants from Croatia. The original Croatian surname of the Novaseli family was incorrectly changed to Novoselic when Kristo applied for a passport to relocate to the United States. After a year in Compton, the family moved to the Los Angeles neighborhood of San Pedro, which is predominantly Croatian. Krist's native tongue is Croatian, and he has two junior siblings named Robert and Diana. Due to soaring property prices in California, the Novoseli family relocated to Aberdeen, Washington in 1979. Krist was sent to reside with relatives in Zagreb, Croatia, in 1980, and he returned to Aberdeen in 1981. During his youth, Krist developed a passion for music and had surgery to rectify a severe underbite.
Musical Interests Krist Novoselic was interested in a wide variety of bands and musical genres. He enjoyed classic rock groups such as Led Zeppelin, Black Sabbath, The Who, Van Halen, Devo, and Aerosmith. In addition, he appreciated Yugoslavian groups such as Zabranjeno Puenje, Prljavo kazalite, and Azra. During his time in Croatia, where he encountered bands like the Sex Pistols and Ramones, his appreciation for punk rock grew. Novoselic's bass playing was influenced by luminaries such as Paul McCartney, Geezer Butler, John Entwhistle, and Gene Simmons.
Formation of Nirvana: Krist Novoselic's musical journey led him to meet Robert Cobain's friend, Kurt Cobain. Cobain and Novoselic connected over their mutual appreciation of punk rock and the local band Melvins. The two became close friends and ultimately decided to establish a band together. Novoselic worked as a painter and decorator after high school but was ultimately laid off.
Before Dave Grohl joined the band in 1990, Nirvana's early years were distinguished by a series of drummer changes. In 1991, after contracting with DGC Records, Nirvana released "Nevermind," their second studio album. The album's main single, "Smells Like Teen Spirit," catapulted Nirvana to international prominence. In 1993, they followed up with "In Utero," their third studio album. However, the band unexpectedly disbanded in 1994 after Kurt Cobain's tragic death.
After the dissolution of Nirvana in 1995, Krist Novoselic pursued diverse musical endeavors. In 1995 and 2002, he co-founded the bands Sweet 75 and Eyes Adrift, releasing albums with each. From 2006 to 2009, he also performed with the punk rock band Flipper, and in 2011, he contributed to a Foo Fighters composition. He has been a member of the ensemble Giants in the Trees since 2017.
In addition to his musical career, Krist Novoselic has been politically prominent. He played a crucial role in the formation of the PAC JAMPAC (Joint Artists and Musicians Political Action Committee) and served from 2005 to 2019 on the board of FairVote, an electoral reform organization. In 2020, he became the Zócalo Public Square board chairman. Notably, he joined the Forward Party in 2023 and became the party's Washington leader.
Krist Novoselic's life and career have been distinguished by his devotion to music, activism, and his role as co-founder of one of rock's most influential bands, Nirvana. His contributions continue to have an enduring effect on the music and political worlds.
Related