Viral
Seven Years After, Transportation Ministry Pays Deaf Ear To Request Of Abuja Community To Construct Overhead Bridge On Rail Crossing Route Where NTA Staff Was Killed
TheTimes
More than seven years after residents of Chikakore community in the Kubwa area of the Federal Capital Territory wrote several letters to the Ministry of Transportation for the construction of an overhead bridge for easy commuting since the train tracks pass through their community, the ministry is yet to act on the request.
In the letters written to the ministry in 2016 titled "Request for Overhead Bridge on Rail Crossing at Chikakore," the Chikakore Government Layout Landlord Association, with a Registration number 61042, detailed why the overhead bridge was needed in the area.
In part, a copy of the letter which was obtained by this online media reads, "The layout is one of the high density populated areas along the new Abuja – Kaduna Rail track. The layout has a population of over 3 thousand residents comprising over 12 worship centers, 7 educational institutions both nursery, primary and secondary schools, police stations and a proposed market place".
They stated that the only access road for their members and residents of suburbs like Zhikwo, Pese, Ijah, etc., to town and for their children to Byazhin Junior and Senior Secondary Schools as well as the newly established Chikakore LA Primary Schools is through the rail track.
"In view of the above, the Association hereby formally writes and requests as a matter of urgency for your Ministry to authorize the contractor to provide an overhead bridge across the rail track for our usage," the letter reads.
According to them, "This request is premised on the nature of the train, which we believe will be one of the modern fast trains which will impose a lot of dangerous and possible causalities to our children and elderly while crossing the rail track".
"With Civil work at the track, nearing completion, and possible commissioning, it is important to place on record that as a regulative government to its citizenry, the safety of our members and residents of other towns and villages who ply the mud should be considered and factored into government plan for commissioning."
However, when SecretReporters visited the area on Tuesday, 12th September 2023, there was no sign of the ministry's intervention as the route remained the way it was when the letter was written in early 2016, more than seven years later.
Passersby and vehicles were seen crossing the rail track in and out of the community.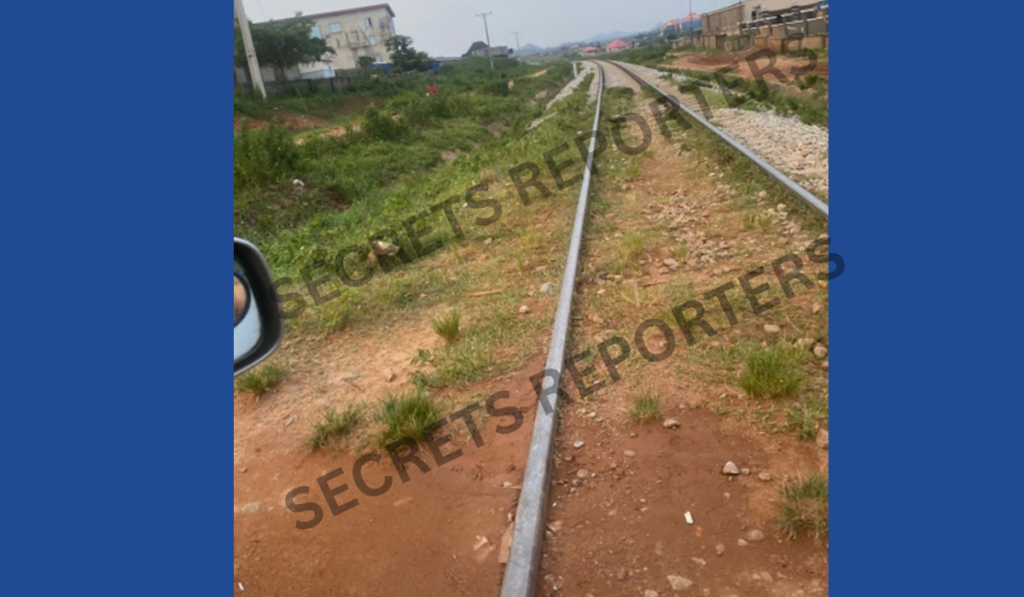 It could be recalled that in December 2022, Hania Selimat, a principal accountant at Nigerian Television Authority (NTA), was crushed to death after her car was run over by the Kaduna-Abuja train while she was attempting to cross the rail track at Chikakore community in Kubwa.