Trending Today
Actor Joss Ackland Dies at 95; What was His Age and Net Worth 2023?
A British actor, Joss Ackland rose to media popularity after playing the role of Arjen Rudd in the movie, Lethal Weapon 2. His role as Mr Shields in the movie,  Z-Cars made him famous in 1964. He also played in hit TV shows like Theatre 625, Lord Raingo, and David Copperfield. He and his wife published a book titled, My Better Half and Me.
Early Life of Joss Ackland
On February 29, 1928, Joss Ackland was born Sidney Edmond Jocelyn Ackland in London, United Kingdom. At the time of his death, Ackland was 95 years old. He was born under the sun sign of Pisces and used to cut his birthday cake annually on the 29th of February with his family and friends.
The names of Joss's parents are Sydney Norman Ackland (father) and Ruth Ackland (mother). Sydney is an Irish journalist who died in 1981. His mother left this world in 1957. He spent his early life with his siblings Paddy Ackland and Barbara Ackland.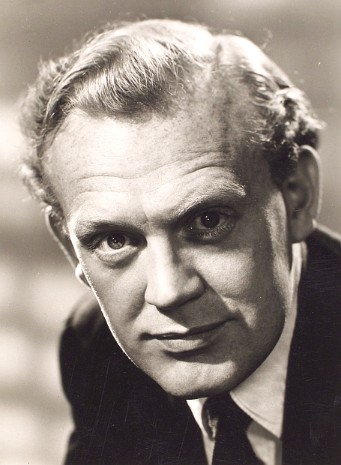 Joss had citizenship of the United Kingdom and belonged to a White ethnic background. He used to follow the Christian religion. He studied at the Central School of Speech and Drama. 
Joss Ackland's Wife
Joss was happily married to an actor, Rosemary Kirkcaldy. Rosemary was an actress and tied the wedding knot with Joss on 18 August 1951.  Ackland was 23 years old while Kirkcaldy was 22 at the time of marriage.  Joss and Rosemary lived happily for 51 years until the death of Rosemary of motor neuron disease on 25 July 2002.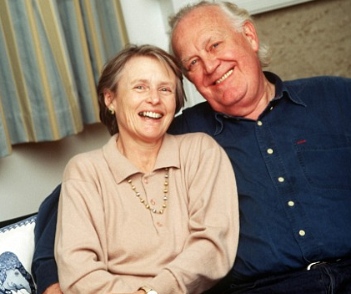 During their marriage, they became parents of seven children. The names of Joss's children are Paul Ackland, Penelope Ackland, Melanie Ackland, Samantha Ackland, Kirsty Ackland, Antonia Ackland, and Toby Ackland. Paul was only 29 years old when he died due to a heroin overdose in 1982.
Joss Ackland's Net Worth
As of 2023, Joss had an estimated net worth of $20 million. Joss was able to collect this fortune from his successful career as an actor.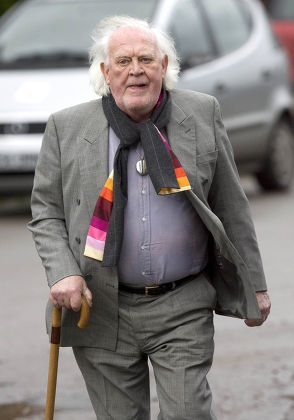 Joss Ackland's Death
On November 19, 2023, Joss left this world in the United Kingdom. He was 95 years old at the time of his death. He was survived by seven children, 34 grandchildren, and 30 great-grandchildren and his representative announced his death as:
"Joss was a long term client and great friend who remained lucid, erudite and mischievous to the very end, he died peacefully with his family this morning."
Acting Career of Joss Ackland
Joss made his acting debut when he was only 17 years old.
He played in the play, The Hasty Heart in 1945.
Joss worked with Maggie Smith, Judi Dench, and Tom Courtenay for the Old Vic. 
He landed the role of Jerry Westerby in the movie, Tinker Tailor Soldier Spy opposite Alec Guinness in 1979.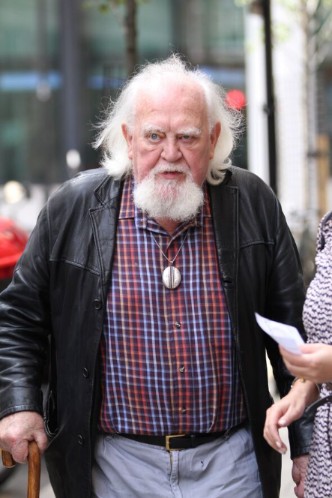 He played in The Adventures of Sherlock Holmes as Jephro Rucastle and shared the big screen with Jeremy Brett and David Burke. 
In 1988, he played in the movie, It Couldn't Happen Here as a Priest/murderer.
In 1992, he played the role of Emilio Estevez's mentor in the movie, The Mighty Ducks.
He landed the role of Ambassador Andrei Lysenko in the movie, The Hunt for Red October in 1990.
Movies & TV Shows
He played in popular movies like Lethal Weapon, Lethal Weapon 2, White Mischief, The Mighty Ducks, It Couldn't Happen Here, The Hunt for Red October, and many more.
He appeared on hit TV shows like Destination Downing Street, The Indian Tales of Rudyard Kipling, David Copperfield, Lord Raingo, Theatre 625, The Troubleshooters, etc. 
Books
He published books like My Better Half and Me, Niv Audio Bible, The Ultimate Fairy Tale Collection, and I Must Be in Therewhere. 
FAQs of Joss Ackland
What is Joss Ackland's height?
Joss had a tall height of 5 feet 8 inches and weighs 69 kg. Ackland had a beautiful pair of green eyes and grey hair.
Did Joss Ackland's house catch fire?
Yes, Joss's Barnes house caught fire in 1963. His wife successfully saved their five children but ended up breaking her back at the time escaping from the bedroom window. She spent 18 months in Stoke Mandeville Hospital and finally walked on her own.
Did Joss Ackland earn a BAFTA Award nomination?
Yes, he received the nomination for the BAFTA Award for Best Actor in a Supporting Role. In 1987, his role as Jock Delves Broughton in White Mischief made him earn the nomination.